Beyoncé Fans Attack Britney Spears After She Calls Herself 'Queen B'
Beyoncé fans, known as the Beyhive, are not feeling Britney Spears.
The "Toxic" singer sparked outrage on June 24 when she went on Instagram and referred to herself as "Queen B," a nickname Beyoncé also boasts. Fans immediately swarmed the post and reminded Spears that the "Diva" singer has long been recognized as the Queen Bey.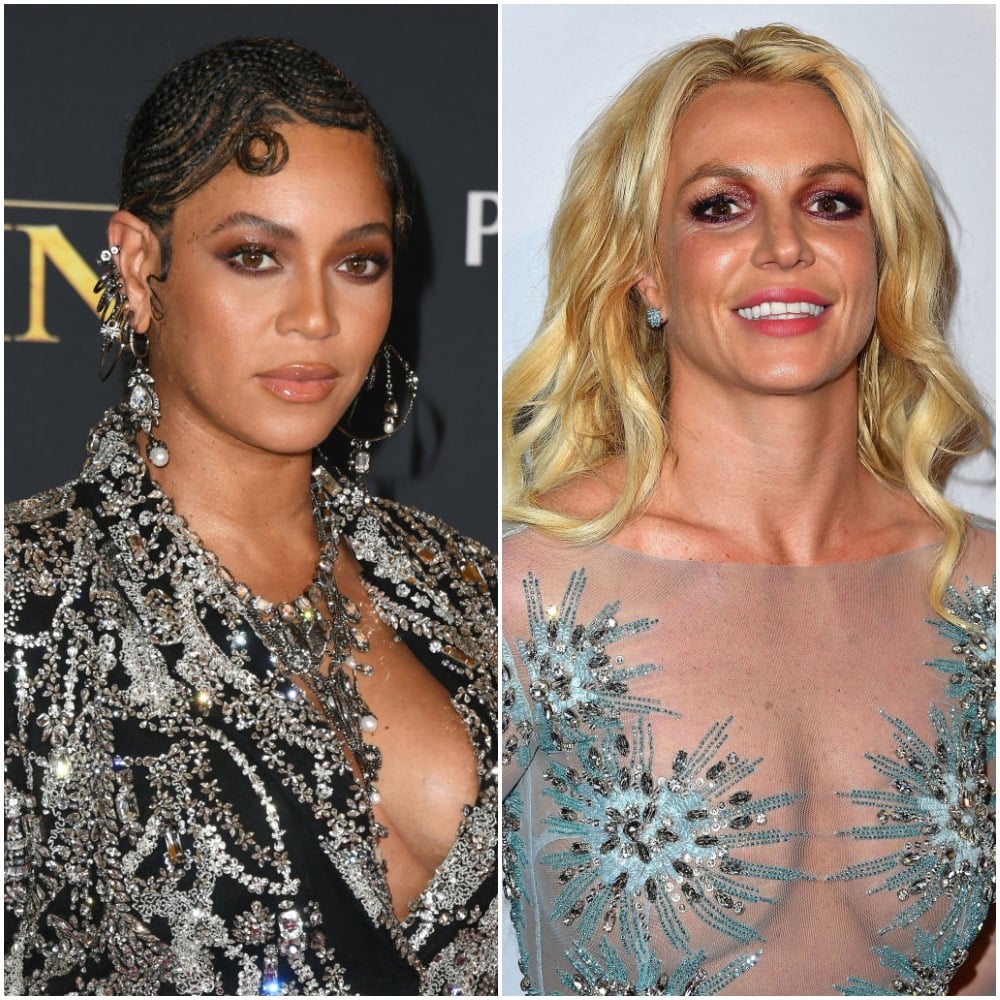 What exactly did Britney Spears post?
The backlash came after Spears shared some artwork of a bee with a crown above its head. She captioned the image, "To all my fans who call me Queen 👑 B …. I believe this would be more accurate 😉 🐝 🐝 🐝 🐝 !!!!!"
The post confused many people as Beyoncé is widely recognized by the same name and her fans have often used the bee emoji to express their support for the singer. Flocking to the comment section, one fan wrote, "Girl don't nobody call you that." Another person agreed, saying, "I love you so much but queen b is literally beyonce it's on the wikipedia list of celebrity nicknames."
Echoing that, a third fan commented, "BEYONCE GISELLE KNOWLES-CARTER IS THE ONLY 'QUEEN BEE,'" while someone else recommended that she go by "the dutchess" (though that has already been taken by Fergie).
Others, however, came to the singer's defense.
"Britney don't listen to these haters," read one comment. "You are the queen. No one has had the impact on pop culture like you. You are also one of the superstars that is sweet and humble. Your discography and iconic performances speak for themselves."
"The fact that Beyonce's fans really got upset about this kills me," said another. "There are more important things going on in this world. Britney is one of the most humble, unproblematic artists out there. Relax…"
Britney Spears' response to the backlash
Spears herself has yet to address the criticism, but a source told HollywoodLife on June 27 that she didn't mean any harm by the post.
"When Britney originally made the comments she was never thinking of Beyonce at all," said the insider. "She genuinely believes her fans call her Queen B and she wanted to be fun on her Instagram and show some love. And that is why she hasn't deleted it either because Britney was not looking to ever shade or upset Beyonce or her fans at any point, she wanted to address her fans only and just be nice."
Despite the overwhelming response she received, the insider stressed that Spears is fine. "It is not like Britney isn't surprised by online attacks, it's happened so many times to her in the past that she deals with it," the source continued. "She is not going to be pressured on something that she outright thought was directed to her fans and her fans only, she isn't playing games, she doesn't have to be that way. She likes Beyonce, she is starting no feud whatsoever."
Spears has indeed shown her support for Beyoncé in the past, including in April when she posted some of the Lemonade star's lyrics on her Instagram.
Read more about their relationship here: Are Beyoncé and Britney Spears Friends?