Beyoncé Fans Can't Tell If She Got Lip Fillers or Simply Overlined Her Lips After Recent TV Appearance
After going MIA following her Ivy Park x Adidas drop, Beyoncé emerged from the shadows on April 18 and made an appearance on the celebrity-filled program One World: Together at Home concert.
Organized by Lady Gaga, Global Citizen, and the World Health Organization (WHO), the show was created to raise awareness about the coronavirus and money to support the fight against it.
As Beyoncé spoke to viewers about the disease and the effects it's had on communities around the world, all many fans could focus on were her lips. Did she overline them or had something else occurred? Fans really want to know and have been demanding answers on websites such as Twitter.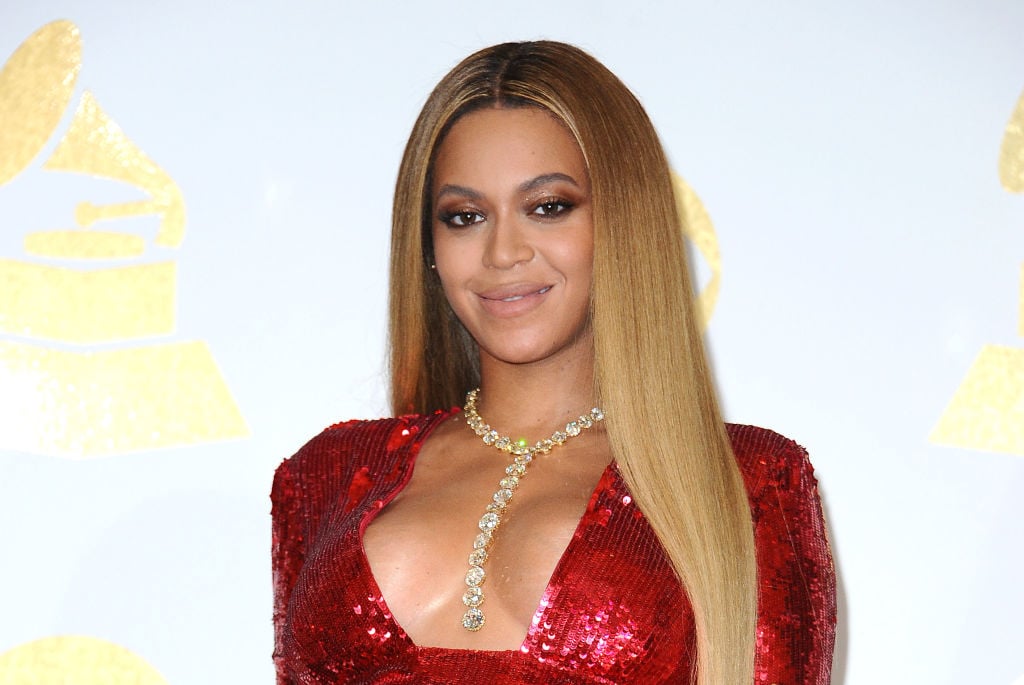 The tweets about Beyoncé's appearance on the 'One World: Together at Home' concert
As the "Spirit" singer talked about the coronavirus and the disproportionate effects it's had on the black communities in America, she sported a black outfit with bright red lipstick. Fans believed that her lips looked larger than usual and began to question if she had simply used a little more liner this time or if she had received lip fillers.
"Is anyone gonna talk about Beyoncé's suddenly voluptuous lips or are we just gonna ignore that?" read one tweet.
"Beyonce got lip fillers or her lips was over lined?" read a second tweet.
"beyoncé look like she overlined her lips lol," said another fan.
There were tons of other tweets that posed similar questions and theories. But either way, many viewers thought the Grammy-winning star looked phenomenal.
"BEYONCE AND RED LIPS I'M LIVING NWKSKSKS," read one tweet.
Another said: "We don't deserve her omg."
Has Beyoncé ever had plastic surgery?
Beyoncé has never said anything about getting work done, but that hasn't stopped fans from speculating. In 2017, fans guessed the Lemonade singer had gotten lip fillers after she shared photos where her lips looked larger. But it turns out that that was just a symptom of her pregnancy with twins Sir and Rumi Carter.
According to Capital XTRA, Beyoncé shared a statement through her representative Yvette Noel-Schure noting that many women (including Kim K) experience swelling in certain areas when they are pregnant.
"Did you know that in addition to weight gain there is often a dramatic change in the blood flow in the system and increased fluid causing swelling?" Noel-Schure reportedly said a statement to Gossip Cop. "Do you know that often women's gums get swollen? Do you know that it sometimes affects our speech, our ability to chew intently and a host of other things?"
In her 2019 Netflix documentary, Homecoming, Beyoncé opened up about the toll the pregnancy took on her, confessing, "My body went through more than I knew it could."
She notably struggled with toxemia, a condition that is characterized by high blood pressure, which left her swollen and on bed rest for over a month (via Today). But fortunately, Beyoncé gave birth to two healthy babies in June 2017.
This doesn't mean Beyoncé is pregnant
With all that being said, we know what you're thinking. Many fans have even already started to speculate on Twitter that Beyoncé might be pregnant with her and JAY-Z's fourth child. But she shut those rumors down back in January for a cover story with ELLE.
"Get off my ovaries!" she added.
Tell 'em, B.
Read more: Beyoncé Addresses Speculation That She Was High During a Throwback Interview