Beyoncé Shares Powerful Message With Her Instagram Followers: 'We're Broken and We're Disgusted'
Through her music and her videos, Beyoncé Knowles-Carter often showcases her support of the African-American community. Current events are no exception, as the artist recently took to social media, sharing a petition in her Instagram bio. Here's the message Beyoncé had for her Instagram followers as a result of George Floyd's death.
Beyoncé speaks out against racial injustice
This artist isn't afraid to stand up for what she believes in. Especially with her music, Beyoncé often sends a message. Her album Lemonade included songs like "Formation" and "Freedom" and featured powerful women in her music videos, such as Chloe X Halle and Zendaya.
Her album inspired by Disney's photo-real adaptation of The Lion King, titled The Lion King: The Gift, aimed to embody African culture, tradition, and music in every song. That includes the music videos for "Spirit" and "Bigger."
"The concept of the video is to show how God is the painter and natural beauty in nature needs no art direction. It's the beauty of color, the beauty of melanin, the beauty of tradition," Beyoncé said in an interview with Good Morning America. "It was important that we weren't just inspired by Africa but that we actually included and learned from the motherland."
Recently, Beyoncé shared video messages for television specials, prompted by the coronavirus (COVID-19) pandemic. For her cameo in One World: Together at Home, the artist mentioned that this virus was disproportionally impacting communities of color. And in light of current events, Beyoncé took to social media to share another message with fans.
RELATED: Here's What We Learned About Beyoncé, Her Music, and 'The Lion King' From 'Making the Gift'
Beyoncé shared a message with her Instagram followers
Following the death of George Floyd at the hands of police officers, some celebrities took to social media to share their outrage at racism. That includes Beyoncé, who posted a video regarding her thoughts on the matter.
"We all witnessed his murder in broad daylight. We're broken, and we're disgusted. We cannot normalize this behavior," Beyoncé said in the video. "No more senseless killings of human beings; no more seeing people of color as less than human. We can no longer look away."
"Yes, someone has been charged, but justice is far from being achieved. We've signed a petition and continue to pray for peace and compassion and healing for our county," she continued.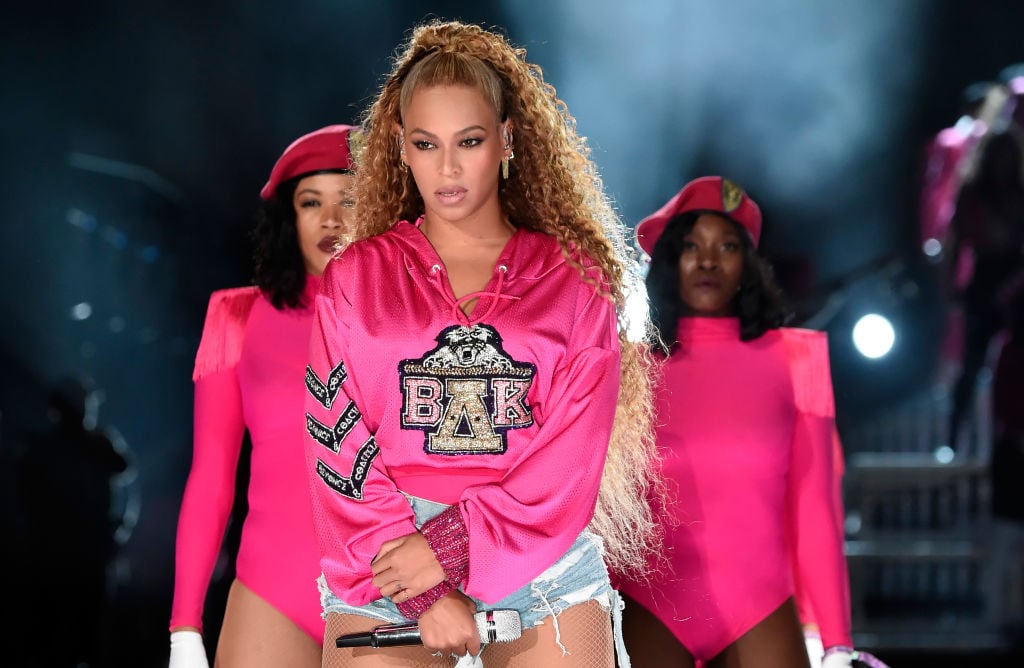 Beyoncé shared a picture of George Floyd on her website
The artist took her activism one step further. On the Beyoncé website, a picture appears of George Floyd with a caption reading "Rest in Power, George Floyd." Underneath his picture, there's a message that reads, "You can seek justice for George Floyd, by signing the petition of your choice below."
There are links to pages shared by the NAACP, Color of Change, Change.org, and others. Music by Beyoncé, including her albums The Lion King: The Gift and Lemonade, are available on streaming platforms like Tidal, Spotify, and Apple Music.
RELATED: How Beyoncé Turned Disney's 'The Lion King' Into a Celebration of African Culture