Beyoncé Is the First Black Woman to Wear the Tiffany Yellow Diamond; How Much Is It Worth?
Tiffany has been known for making beautiful diamonds for decades. In 2021, Beyoncé became the first Black woman to wear the iconic Yellow Diamond from the luxury jeweler. Just how much is it worth?
Beyoncé and Jay-Z's love story has played out in the public for over a decade. The two music icons have celebrated their love at times, while their marital strife has also been out for public consumption.
In 2021, Beyoncé and Jay-Z celebrated their love in a historic campaign for luxury jeweler Tiffany & Co.
Beyoncé wore the Tiffany Yellow Diamond for a new campaign
Since 1837, Tiffany & Co. has become synonymous with romantic moments and stunning pieces of jewelry that are often associated with huge romantic gestures such as proposals. Their 2021 campaign "About Love" stars Beyoncé and Jay-Z as they celebrate their union — and even revealed some never-before-seen artwork by legendary New York artist Jean-Michel Basquiat.
For the campaign, Beyoncé wore a diamond necklace with the priceless 128-carat yellow Tiffany diamond, which came from mines in South Africa. Only three other people in history have ever worn the Tiffany Diamond, and Beyoncé is the first Black woman to have such an honor.
"Beyoncé and Jay-Z are the epitome of the modern love story," said Tiffany executive Alexandre Arnault said in a statement. "As a brand that has always stood for love, strength, and self-expression, we could not think of a more iconic couple that better represents Tiffany's values. We are honored to have the Carters as a part of the Tiffany family."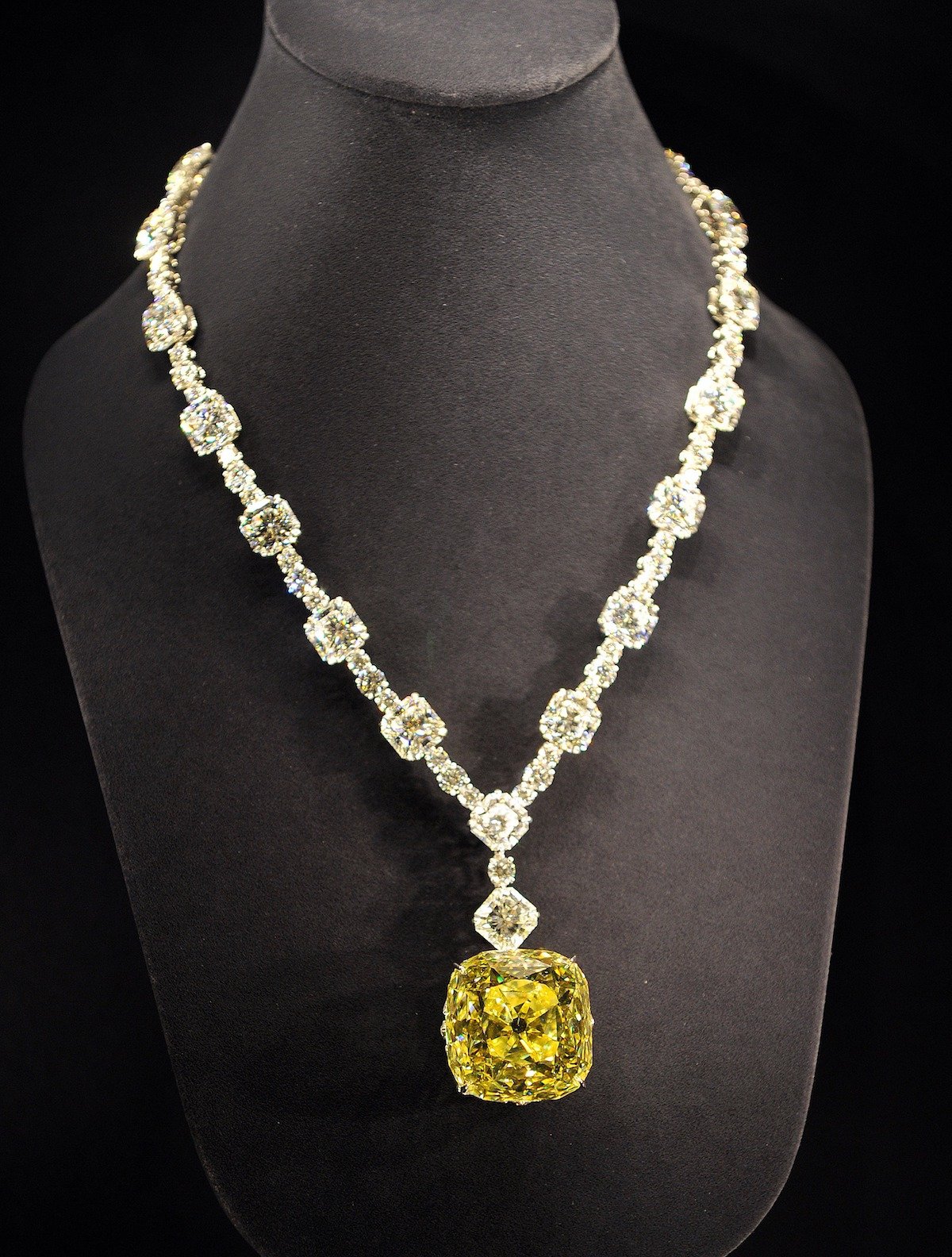 The Tiffany Yellow Diamond is priceless
It's hard to imagine just how much the Tiffany Diamond is worth. A piece of jewelry with a one-carat diamond typically sells for between $2,000 and $16,000. The Tiffany Yellow Diamond weighs in at a total of 128.54 carats.
Given the Tiffany Diamond's only-in-the-world status, it's difficult to estimate just how much it's worth. According to Harper's Bazaar, the hefty diamond is worth approximately $30 million.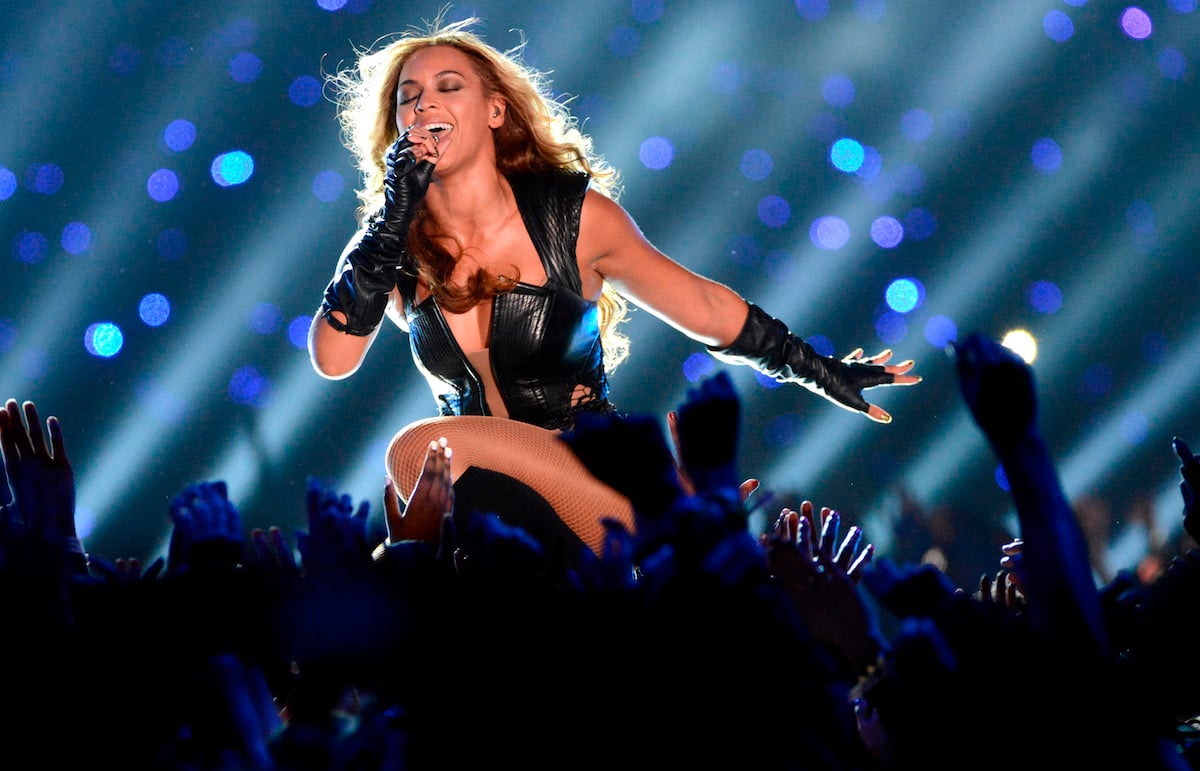 The Tiffany Yellow Diamond has been worn by Lady Gaga and Audrey Hepburn
The Tiffany Yellow Diamond has been showcased in the windows at the jeweler's flagship store on Fifth Avenue in New York, but has only been taken out and worn by other people a handful of times in public. The first person to wear the priceless piece of jewelry was socialite Mary Whitehouse, who debuted it at the 1957 Tiffany Ball in Newport, Rhode Island.
In 1961, famed Hollywood actor Audrey Hepburn became the second person to wear the diamond necklace. She sported it on the press tour for Breakfast at Tiffany's, the iconic movie that references the iconic jeweler.
After Hepburn, nearly five decades passed before the Tiffany Diamond was worn by another person. Lady Gaga wore the necklace to the Academy Awards when she was nominated for A Star is Born. The necklace is worth $30 million, while the movie cost approximately $36 million to make. To date, it was reportedly the most expensive piece of jewelry ever worn at the Academy Awards.