Beyoncé and Jay-Z's Favorite Vacation Spots
Beyoncé and Jay-Z are known for their opulent and lavish vacations everywhere from Thailand to Paris. However, their favorite vacation spots are more lavish than you could ever imagine.
Beyoncé and Jay-Z both have explosive careers that stretch back decades. Though they began their careers in the '90s in the R&B and rap genres respectively, they are much more than musicians. Branching out into the business world, Jay-Z started Roc-A-Fella Records when no label would sign him. From there, he's had his hand in everything from Tidal to his Armand de Brignac (Ace of Spades) champagne brand.
Likewise, Beyoncé is a force all on her own in the business world. She champions her work and other artists like Chloe x Halle with her Parkwood Entertainment production company. She also has an extensive fashion brand Ivy Park x Adidas.
Yet, as much as the couple works, they are currently in an era of rest as they spend quality time together and with their three children, Blue Ivy, Sir, and Rumi.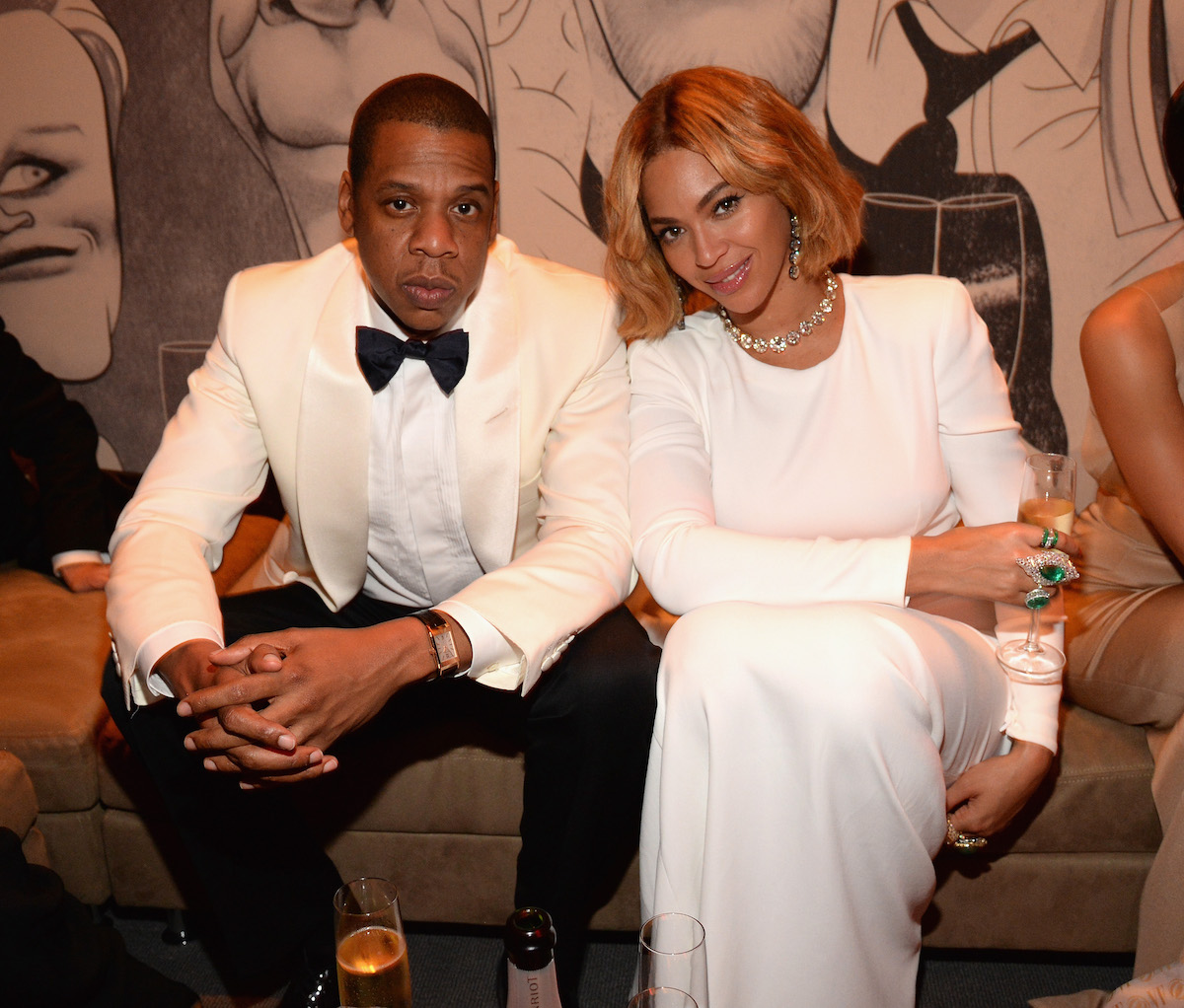 Beyoncé says she is focused on rest right now
From the beginning of her career until her daughter Blue Ivy's birth in 2012, the Lemonade singer worked no-stop. She even went back to work after taking only a short time off after the birth of Blue. Just one year after giving birth to Sir and Rumi, the singer returned to the stage for Coachella and to deliver her iconic Homecoming performance.
These days, however, the 39-year-old is focused on rest and relaxation. COVID-19 and being away from the spotlight have truly shifted her perspective. In a 2020 interview with British Vogue, she revealed,
I have learnt that my voice is clearer when I am still. I truly cherish this time with my family, and my new goal is to slow down and shed stressful things from my life. I came into the music industry at 15 years old and grew up with the world watching, and I have put out projects non-stop. I released Lemonade during the Formation World Tour, gave birth to twins, performed at Coachella, directed Homecoming, went on another world tour with Jay, then Black Is King, all back to back. It's been heavy and hectic. I've spent a lot of time focusing on building my legacy and representing my culture the best way I know how. Now, I've decided to give myself permission to focus on my joy.
Inside Beyoncé and Jay-Z's most expensive vacation
When it comes to rest, Beyoncé and Jay-Z go hard. Their most expensive vacation was a recent quarantine vacation the couple took with their family for the singer's 39th birthday in Sept. 2020.
They chartered a 350-foot, high-end Benetti yacht, which cost them $2 million per week. They spent their time floating around the Croatian coast on the yacht indulging in the boat's lavish amenities.
They include eight suites (each with its own color scheme), a gym and spa facilities, a 27-foot heated pool, and a dining area that seats 12 people. The yacht also includes a waterfront entertainment area and a cinema room with a screen and sound system.
Beyoncé and Jay-Z's favorite vacation spots are lavish
Over the course of their careers and their time together as a couple, the A-list duo has traveled everywhere. They've been spotted in Hawaii, Italy, the Dominican Republic, Thailand, across the continent of Africa, and even Iceland, where they indulged in thermal baths.
However, one of their favorite vacation spots is Paris. While in the City of Love, they often book the two-story penthouse at Hotel Le Meurice, which costs an astounding $20,000 per night.
The suite overlooks the Tuileries Gardens, and it includes a private kitchen, a glass-enclosed dining room, and an enormous private open-air terrace.