How Much Did Beyoncé and Jay-Z's LA House Cost?
Beyoncé and Jay-Z have been together for nearly 20 years. Here's what we know about the cost of their sprawling, Bel-Air, house and estate in LA.
Beyoncé and Jay-Z have been together for nearly 20 years. Though we feel like we know the couple due to their extensive music catalogs and performances, they keep much of their family life and personal choices under wraps.
With three young children, Blue Ivy, Sir, and Rumi, the duo are able to live privately in their massive Bel-Air estate in LA. But, how much did they pay for their house?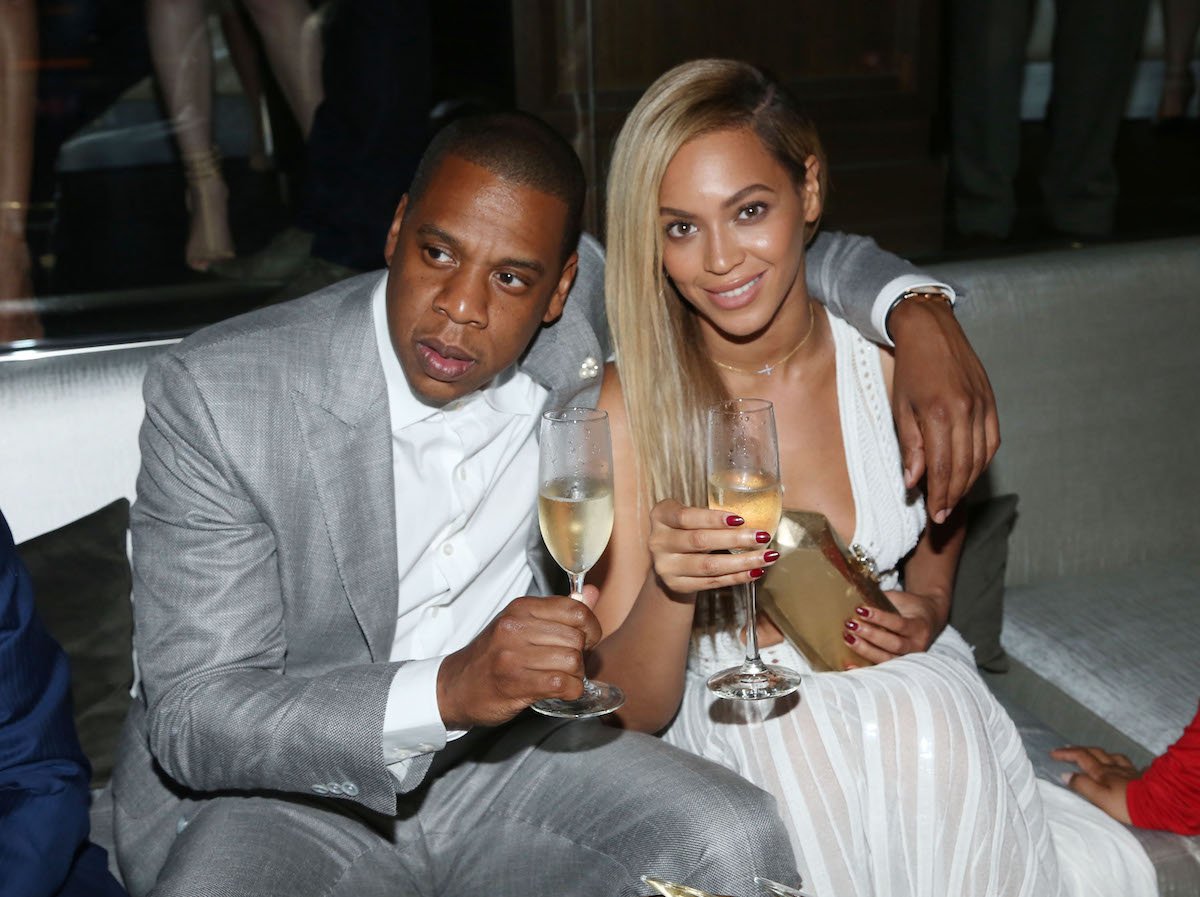 Who has the higher net worth, Jay-Z or Beyoncé?
When it comes to riches and wealth, the sky is the limit for both Jay-Z or Beyoncé. The rapper and singer are independently wealthy and after being married for nearly 13 years, their wealth and net-worths have only exploded. Both the rapper and the singer rose to fame in the '90s. Jay-Z splashed onto the scene in 1996 with his debut album, Reasonable Doubt. He and a group of his friends had formed their own label, Rock-A-Fella Records after being unable to snag a record deal. It was only the beginning for The Blueprint rapper who has seen explosive music and business careers including his streaming platform, Tidal.
According to Celebrity Net Worth, Jay-Z is worth $1 billion.
Meanwhile, Beyoncé is perhaps one of the greatest entertainers of our generation. She began her music career as a member of the best-selling girl group Destiny's Child. After several years with the group and hit singles like "Independent Women" and "Say My Name," Beyoncé struck out on her own with her 2003 debut solo album, Dangerously In Love.
From there, she has gone on to release several other albums, including I Am… Sasha Fierce and Lemonade. She has also had several acting roles in movies like Dreamgirls and Obsessed.
The Black Is King creator is worth $500 million, according to Celebrity Net Worth.
How do Jay-Z and Beyoncé spend their money?
With over a billion dollars at the disposal when it comes to living their best lives, Beyoncé and Jay-Z spend lavishly. Jay-Z purchased his wife a $20 million island for her 29th birthday. Meanwhile, for Jay-Z's first Father's Day, the Ivy Park founder purchased her husband a $40 million bombardier Challenger 850 jet.
The couple owns a slew of properties in New York, California, and LA, and they love to travel. They've visited Hawaii, Italy, the Dominican Republic, Thailand, and Rome, among others. They've spent upward of $2 million a week on a yacht around the Croatian coast. When visiting Paris, the couple loves to stay at the Hotel Le Meurice penthouse, which costs $20,000 per night.
According to Beyoncé's former accountant via Amo Mama, the singer's monthly bills can total $300,000. Beyoncé reportedly pays $10,000 for her publicist, $8,000 for a bodyguard, $7,500 for a chef, and $4,000 for her housekeeping staff. That doesn't include the $50,000 in extra cash that she has on hand for self-care items, outings, childcare, and general upkeep.
The pair also donate a ton through charities with their respective Shawn Carter Charity and Beygood foundations.
Beyoncé and Jay-Z's Bel Air home cost $88 million
Though they have properties across the globe, the couple's main estate is their $88 million Bel-Air home. In the early years of their marriage, the pair lived in New York City. However, in 2017 following the birth of their twins Sir and Rumi the couple moved into their ultra-lavish and private 30,000 square foot mansion.
More like a resort than a home, the estate consists of six separate structures. The house includes a recording studio, a theater, a spa, four swimming pools, a full basketball court, and separate staff quarters.
The duo also added in a 15-car garage when they moved in for their collection of cars.