Inside Beyoncé and Jay-Z's Quarantine Vacation
Aside from the release of her Ivy Park brand with Addidas and the "Savage (Remix)" with Megan Thee Stallion, Beyoncé and Jay-Z have been living pretty much under the radar amid the coronavirus (COVID-19) pandemic.
The pair have done a ton of outreach and philanthropy work for those most affected by the virus and amid the Black Lives Matter movement. However, they have used the majority of the time to spend quality time together as a family. Take a look inside their lavish quarantine vacation.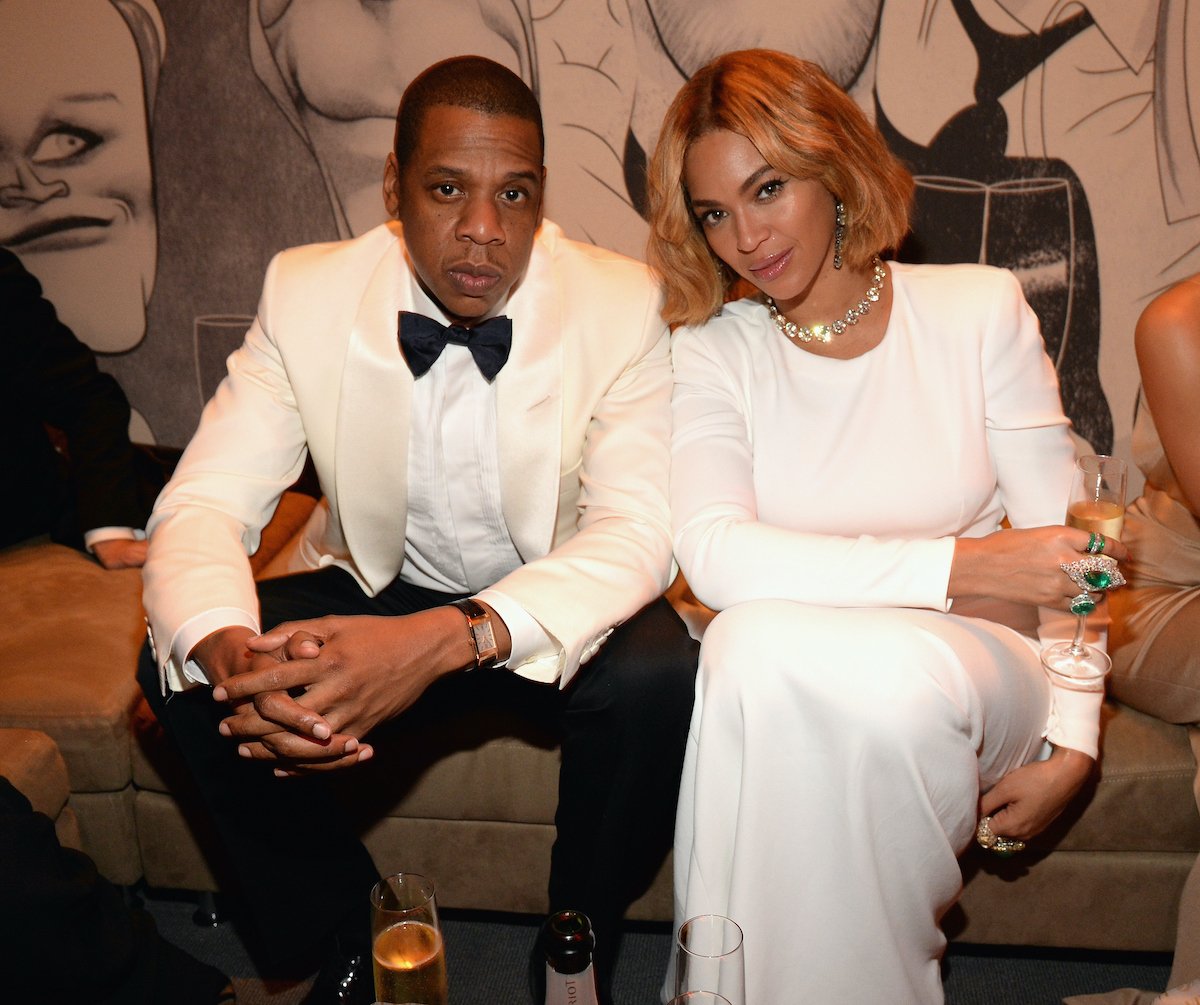 Beyoncé and Jay-Z are worth over $1 billion
After countless years in the entertainment industry, the Lemonade singer and the 4:44 icon, have amassed a massive amount of wealth separately and together.
The Black Is King creator is worth $500 million, according to Celebrity Net Worth. With the launch of Ivy Park x Addidas and the singer's other ventures and forthcoming projects, we're sure that will only explode.
Meanwhile, Jay-Z, who owns Tidal and various other business ventures in addition to his work in the music industry, is a billionaire with a net worth of $1 billion. With so much at their fingertips, a good portion of their earnings goes to giving their family and three children, Blue, Rumi, and Sir, memorable experiences.
RELATED: Beyoncé Once Displayed Her Crazy Hidden Talents on National Television
Beyoncé is focusing on her family right now
In a recent interview with British Vogue, Beyoncé has revealed how much this time away from work and the spotlight has helped her put things into perspective. She explained,
I have learnt that my voice is clearer when I am still. I truly cherish this time with my family, and my new goal is to slow down and shed stressful things from my life. I came into the music industry at 15 years old and grew up with the world watching, and I have put out projects non-stop. I released Lemonade during the Formation World Tour, gave birth to twins, performed at Coachella, directed Homecoming, went on another world tour with Jay, then Black Is King, all back to back. It's been heavy and hectic. I've spent a lot of time focusing on building my legacy and representing my culture the best way I know how. Now, I've decided to give myself permission to focus on my joy.
Inside Beyoncé and Jay-Z's quarantine vacation
It's much easier to plan a safe quarantine for close family and friends with a ton of wealth at your disposal, especially during these tumultuous times. After COVID-19 tests and extensive safety precautions, the Carters took their immediate family on vacation in Sept. 2020.
In the past, the pair have spent millions for just a week vacation, they already have a $40 million jet at their disposal. However, lush amenities in places like Europe, Hawaii, and the Grand Canyon are certainly going to cost.
For their most recent vacation, the singer and the rapper whisked their kids away on a European vacation. The couple rented a luxury mega-yacht that cost $2 million per week.
According to RAP UP, the ship which is named LANA is longer than a football field and features eight en-suite staterooms, seven VIP rooms, and a master suite. It has room for 12 guests and 34 crew members.