Beyoncé Says Mariah Carey Is the Reason She Became a Singer
The music industry has become increasingly more crowded. However, achieving legend status is no small feat. Mariah Carey and Beyoncé have absolutely dominated the musical charts over the years, stunning fans with their beautiful vocals and their artistry evolution.
The two women have even been pitted against one another at times, but they're actually really good friends. They've been seen chatting at events, and their children have even had playdates together. In fact, Beyoncé once said Carey inspired her to become a singer.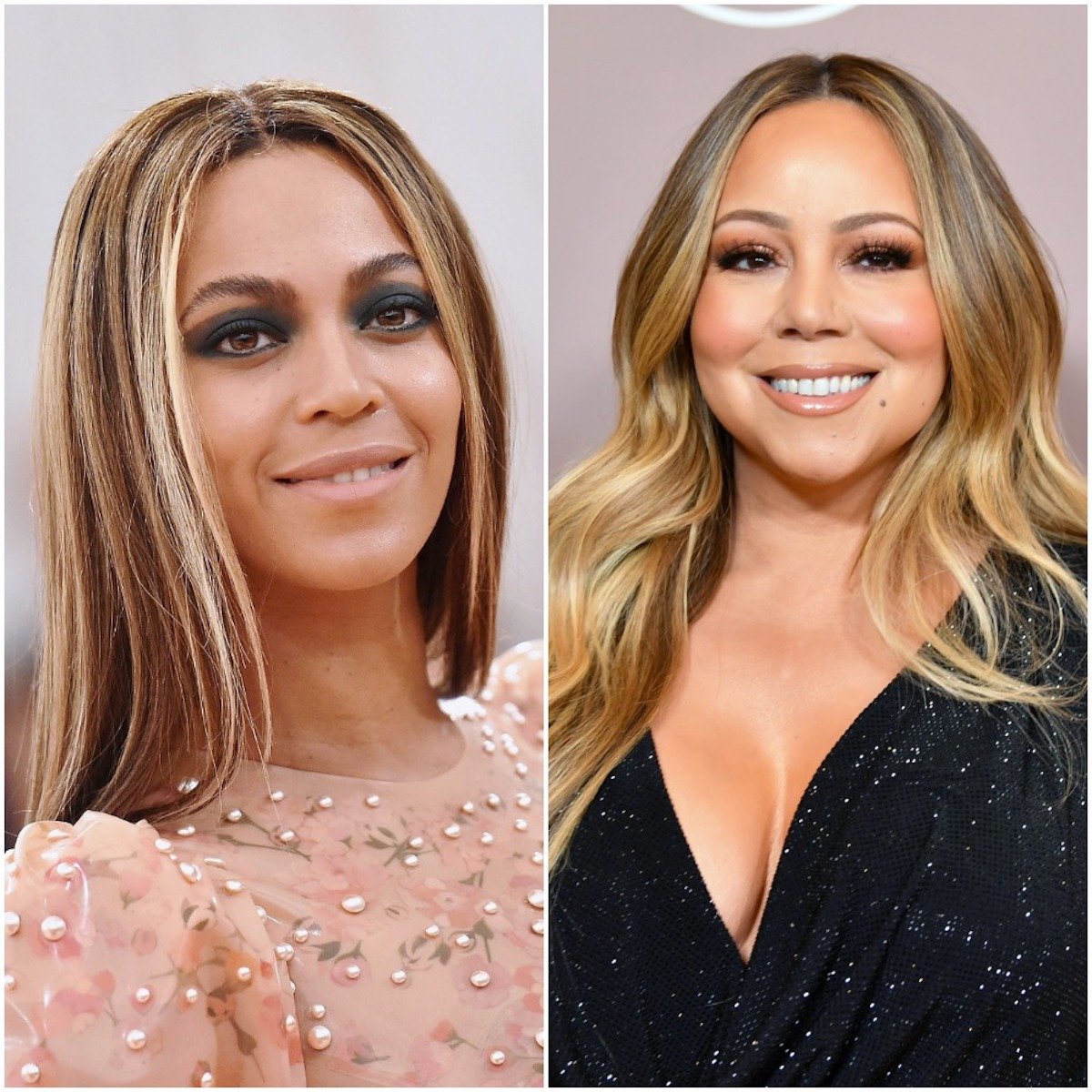 Inside Beyoncé and Mariah Carey's friendship
Though they work in the same industry and are both extremely successful, there is only love and admiration between Beyoncé and Carey. In fact, the women have formed a beautiful friendship over the years, and they only ever have glowing things to say about each other.
During a 2016 Watch What Happens Live appearance, Carey refused to get sucked into the Lemonade drama and rumors surrounding Beyoncé and Jay-Z's marriage. Instead, she told Andy Cohen, "I'm a fan, I love her. We have fun together, she's a fun person, she's really cool."
We know that the women's children play together and that Beyoncé recently gifted Carey a massive Ivy Park x Adidas collection box.
Beyoncé adores Mariah's Carey's Christmas music
When Carey debuted her iconic Christmas album, Merry Christmas, back in 1994, Beyoncé was just a young girl in Houston trying to make it big with her girl group, Destiney's Child. By the time the women debuted their titular album in 1997, Carey had already been a megastar.
By then Beyoncé was an adoring fan. Though she has her own massive career and is actually really good friends with Carey, that hasn't stopped the Lemonade singer from fangirling with the "Butterfly" singer.
In 2016, the woman nearly broke the internet when Beyoncé and her eldest daughter, Blue Ivy Carter, were spotted at the "Heartbreaker" singer's annual "All I Want for Christmas Is You" New York Christmas concert.
Carey was thrilled to see her friend enjoying her classic Christmas tunes; she snapped an Instagram photo with the Black Is King star and their children captioning it, "I love you @beyonce thank you sooooo much for coming out tonight!"
Beyoncé says Mariah Carey is the reason she became a singer
The love between the women is so real. Carey was absolutely dominating the charts when she rose to fame in the early '90s. The Emancipation of Mimi legend has sold over 200 million records and been nominated for 34 Grammys. She is the first and only artist to have a number one song in four consecutive decades.
In fact, in an old interview with her Destiny's Child bandmates, Kelly Rowland and Michelle Williams, Beyoncé revealed that Carey is the reason she wanted to become a singer.
More than that, watching Carey continue to push herself and remain legendary across time has also influenced Beyoncé's drive and evolution.