Did Beyoncé and Megan Thee Stallion Grow Up in the Same Neighborhood in Houston?
Megan Thee Stallion and Beyoncé have a lot in common. They're both Grammy Award winners and distinguished artists in their respective genres. They're also both proud to be born and raised in Houston, Texas.
With a Houston connection so strong and a star quality so undeniable, many wonder if they grew up in the same part of town — or even crossed paths growing up.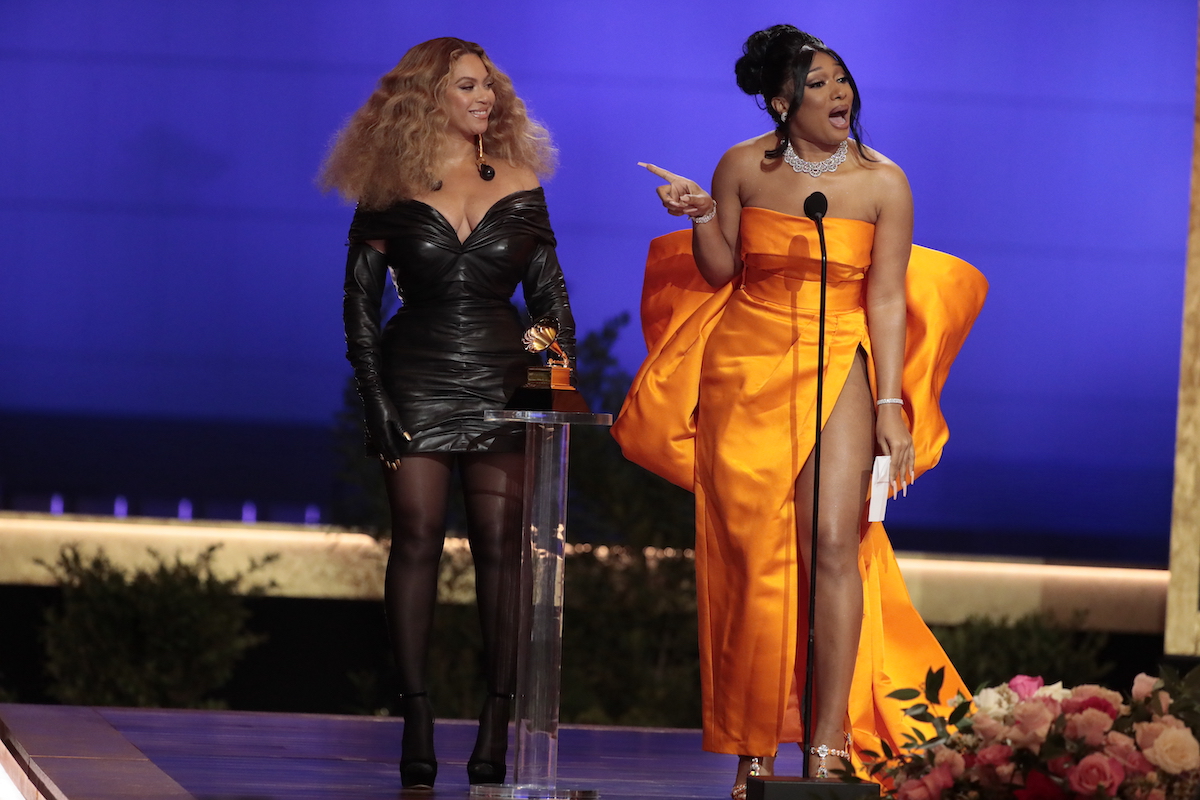 Beyoncé and Megan Thee Stallion are Grammy history-makers
Beyoncé and Megan Thee Stallion both made history at the 2021 Grammy Awards. Queen Bey became the singer with the most golden gramophones ever as well as the most-awarded female artist of all time. Together with Megan Thee Stallion, the two became the first female duo to win the award for Best Rap Performance for their smash "Savage" remix. (When the single topped the Billboard Hot 100 chart, it also made history as the first song by a female rap duo to occupy the top spot.
"I'm so excited. Sometimes I'm in disbelief," the "WAP" said after her win. "I cannot believe I'm this girl from Houston who really made it. Me and my mom used to always talk about me being at the Grammys, and she'd tell me that I'm going to win a Grammy."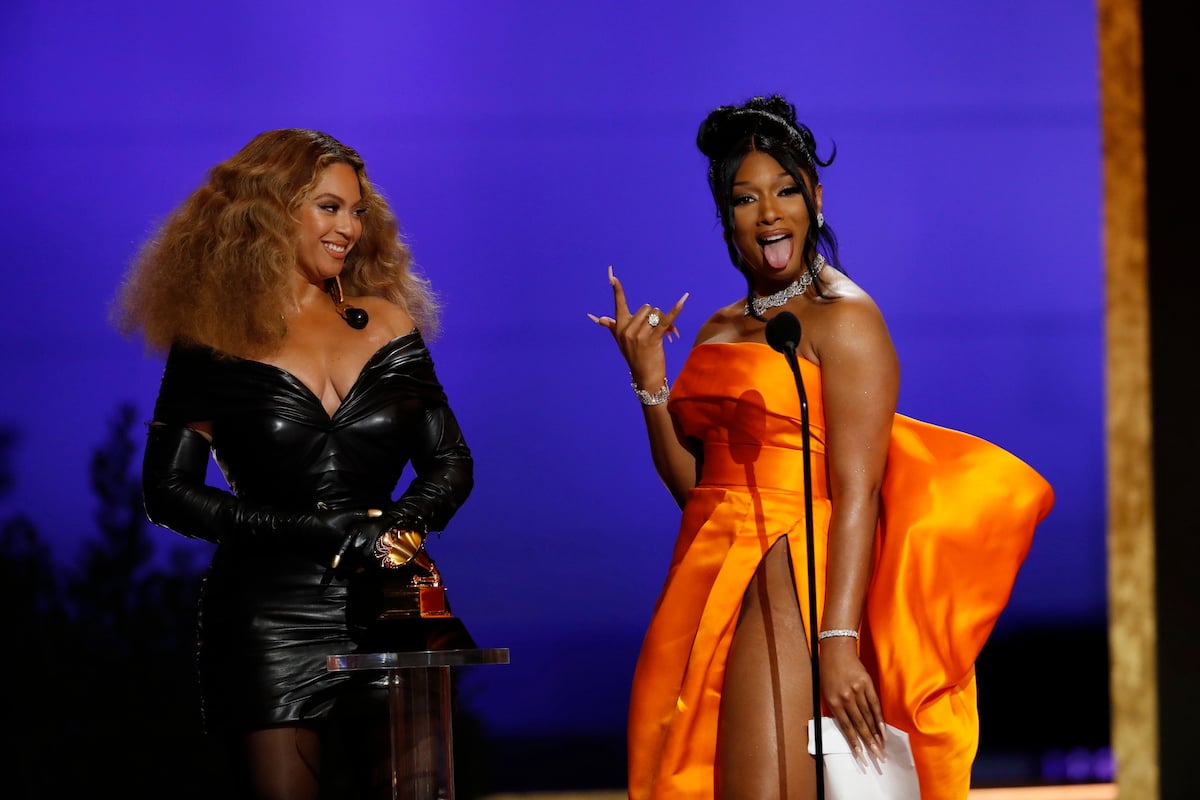 Beyoncé and Megan Thee Stallion are both from Houston
It wasn't lost on Megan that both she and Queen Bey — whom she had looked up to for so many years — are both from Houston. In her acceptance speech, she took time to thank the "Single Ladies" singer and express just how much she's meant to her in her life and career.
"I remember I went to the [Houston] Rodeo for the first time and I saw Destiny's Child perform, and I was like, 'You know what? Yes — I'm about to go hard, I love her work ethic, I love the way she is, I love the way she carried herself," Megan recalled. Both Megan and Beyoncé ended their speeches thanking the city of Houston for their support.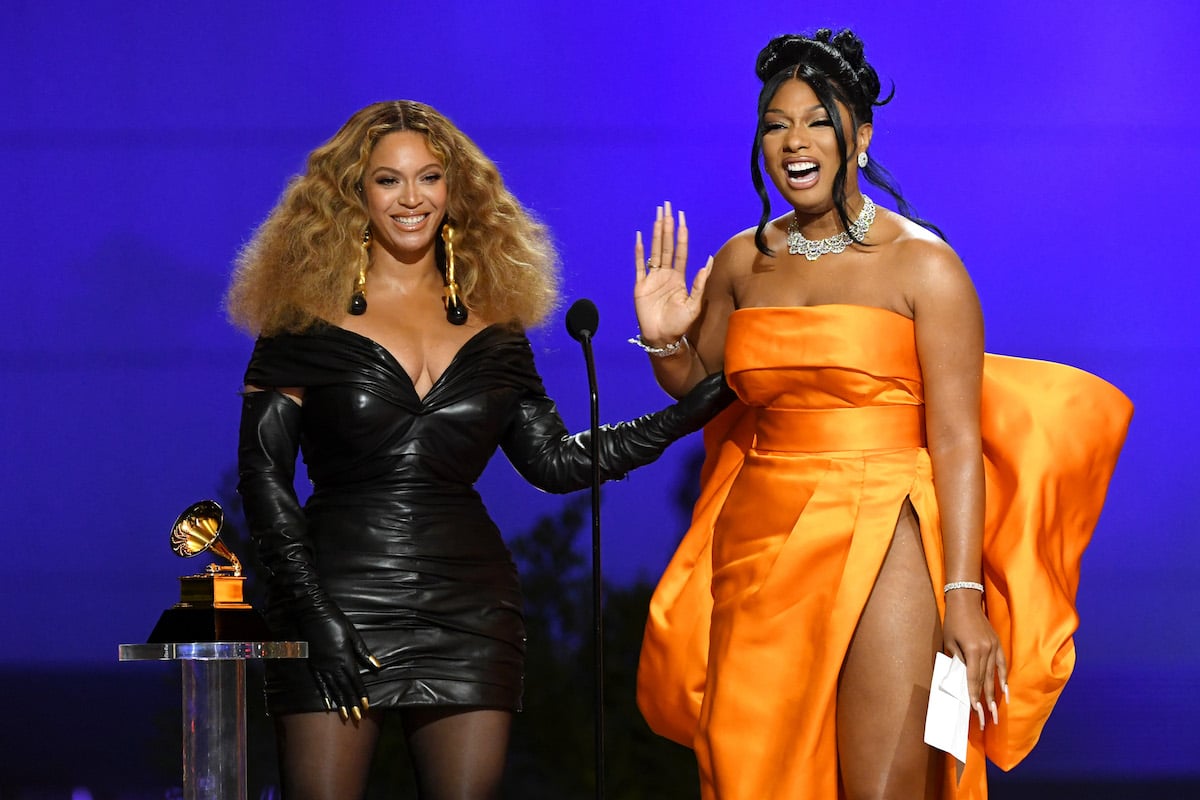 Beyoncé and Megan Thee Stallion grew up near each other
The H-town love was real at the Grammys, and it's no surprise that both Beyoncé and Megan have so much love for their hometown. It turns out that they might have grown up closer than they thought.
Beyoncé spent the first few years of her life in the Riverside Terrace neighborhood in Houston's Third Ward, while Megan grew up mainly in the South Park neighborhood before moving to the suburb of Pearland at age 14.
Both Riverside Terrace and South Park are on the south side of Houston, and are approximately 10 minutes apart by car. Given that Megan is over a decade younger than Beyoncé, the two never crossed paths in either school or performance settings, but their different-yet-similar upbringings prepared them for the greatness they've achieved today.