Beyoncé's Mom Once Smacked Her For Acting Like a Show-Off
At 38, Beyoncé is a businesswoman, mom of three, and an internationally loved entertainer. She's also earned a reputation for being one of the hardest working people in show business.
From her successful run with Destiny's Child to her illustrious career as a solo artist, Beyoncé is still at her peak. She makes it a point to remind people she didn't get there alone, acknowledging her parents and their role in cultivating her talent as a young girl and guiding her career.
Beyoncé credits her mother, Tina Lawson, with teaching her about creativity, love, and leadership. She and her sister Solange often cite her as their inspiration.
With that in mind, Lawson (formerly Knowles) made sure to keep her daughter grounded throughout her career, including the early days with Destiny's Child.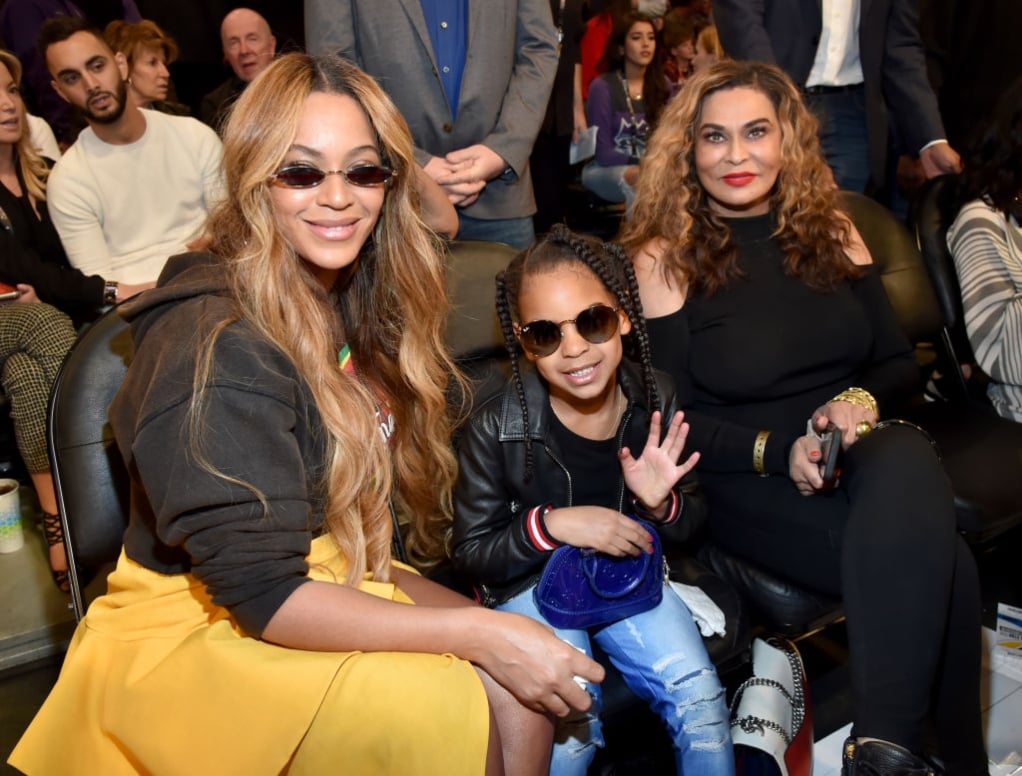 Don't forget Beyoncé was making records as a teen
She may be one of the biggest superstars in the world, but there was a time when Beyoncé was simply a budding artist. Destiny's Child released their first single, "No, No, No" in 1997 followed by their self-titled debut album in 1998.
It was an exciting time for the girl group–which consisted of four teenagers– when they first charted on Billboard. After their first song dropped, their star power began to rise as they released more music and toured with Boys II Men as 16 and 17-year-olds .
Beyoncé's mother has kept her humble
Always one to speak highly of her mom, Beyoncé once shared a story about how Ms. Tina Knowles Lawson checked her about fame. In 2011, the then 25-year-old singer did an interview with Piers Morgan when he was at CNN.
The two chatted about her career up to that point, her Texas roots, her upbringing, and her love for the fans. As they discussed what her parents taught her about humility and her work ethic, she said her mother has always been honest and on hand to correct her.
When Morgan asked Beyoncé, "Since you've become famous, when has she been the most angry with you?" the star told him about a moment when Destiny's Child was starting to pop.
I remember when we first had our single on the radio and I was starting to feel like I was hot. And I was in the record store and she was talking to me, and I started singing because I didn't want to hear whatever she was saying.

I was about 15 and the song was playing on the radio and I'm like 'Yeah!' and these guys were looking like 'Ooooh that's Beyoncé" and I thought I was hot. And she smacked the crap outta me in that store.
Laughing, Beyoncé added that her mom sent her to the car and then told her off. Lawson said, "I don't care what song you have on the radio—you are my child. You do not disrespect me."
Beyoncé said she would never forget it.
Beyoncé continues to praise her mother
She does not do many interviews or social media posts, but if you look and listen carefully, you'll note Beyoncé regularly shouts out Lawson. She recently sent her love for Mother's Day with a heartwarming note posted to Instagram.
Dear Mama, I am thankful for every part of you and every second I share with you. Thank you for giving me life and thank you for expanding my consciousness. I would not have been able to do any of what I've done in my life without your strength, your wisdom and your prayers. My biggest goal in life is for my children to feel the love you make us all feel. I appreciate you and thank you with every ounce of admiration and respect.
Affectionately called "Miss Tina" by fans, Lawson is a mother, grandmother, and somewhat of a surrogate auntie to friends, colleagues, and dare we say, some netizens too. Her own Instagram account is equal parts sweet and entertaining. Check her out.
Last year, Lawson told US Weekly that Beyoncé and her brood are a very tight knit family that prefers to do everything together. She is also wishing for more grandchildren.