Beyoncé's Mom Tina Knowles Lawson Says VMAs Pregnancy Reveal Started Out Stressful
MTV's 2011 Video Music Awards overflowed with a few surprises, including Beyoncé's pregnancy reveal. Audiences were stunned and excited when the singer smiled and rubbed her growing belly, a moment that will forever be part of VMA and internet history. And it's technically the first time the world met Blue Ivy Carter.
Behind the scenes, Beyoncé's mother Tina Knowles Lawson said the event began as a stressful undertaking, but it turned out beautifully.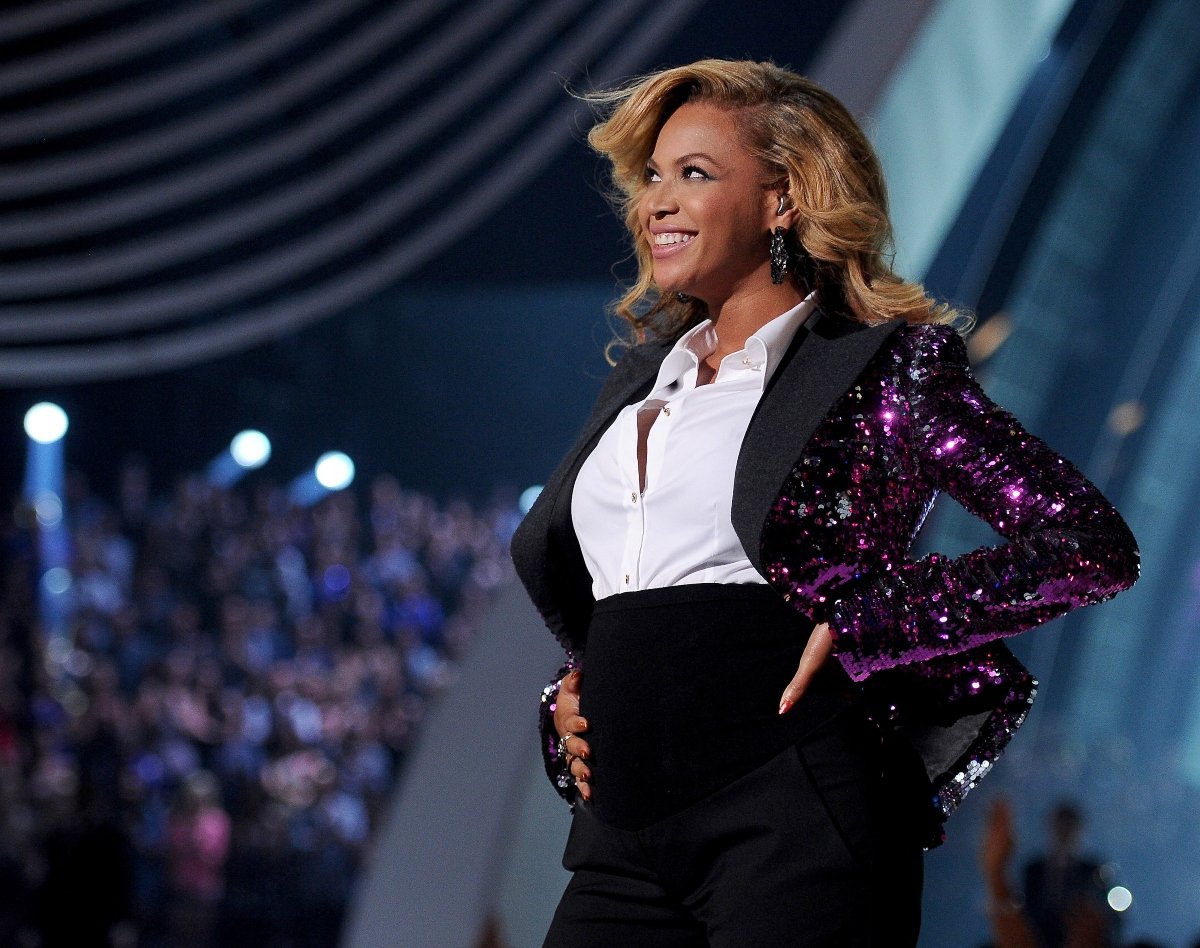 Beyoncé VMA pregnancy moment started out stressful for Tina Knowles Lawson
Preparing for an awards night performance requires lots of hard work when it comes to choreography, sound, tech, wardrobe, and logistics. At the 2011 VMAs, Beyoncé showed up to perform "Love on Top," and her husband Jay-Z also made a rare appearance to hit the stage with Kanye West. The Carters came out prepared and in full force.
Beyoncé's mother Tina Knowles Lawson was on hand to help her daughter with costumes for the show, and she recently described the night as stressful and beautiful. She posted a clip of Beyonce's big reveal on Instagram with a backstory.
"Well this was a stressful night, at least it began that way!!! It wound up turning into a beautiful night but two hours before the performance we realized that the pants that I had gotten made were too tight and uncomfortable the panel that I had put in them was not stretchy enough. So Two hours before the performance I was at A Pea in the Pod Maternity shop," she wrote.
Lawson added that she bought two pairs of pants and removed the tummy panel out of one to replace it with what she made. Throughout Beyonce's performance, she worried about her belly peeking out before the jacket came off. But they did it. "And when she opened that jacket and showed her stomach it was the biggest relief ever for myself, Ty Hunter and Tim White. We didn't have to keep the secret anymore."
Beyoncé beamed as she shared her first pregnancy on stage, and Lawson described it as the best feeling in the world. A proud Jay-Z celebrated in the audience and West could be seen patting him on the back. And at the time, the reveal set a new record on Twitter.
Beyoncé's second pregnancy announcement arrived differently
When the Carters dropped news about pregnancy number 2, it came with an elaborate photo shoot. Beyoncé had the hive buzzing in February 2017 when she shared a flower-filled collection of maternity photos to announce the twins. In June, Rumi and Sir joined the world.
Fans had the same level excitement — multiplied by two — when they learned the Carter family was growing. After the twins were born, the singer then followed up with a radiant, flower-themed birth announcement that featured her holding a baby in each arm.
Knowles Lawson has been dressing Beyoncé for years
It's well known among longtime Beyoncé fans that Tina Knowles Lawson acted as a seamstress and hairstylist for Destiny's Child, Solange, and Beyoncé. She designed and constructed many of the DS outfits seen in videos and on stage, and once Queen Bey went solo, she continued to provide input or hands-on expertise.
Last minute adjustments like the "Love on Top" performance were a common theme for the matriarch, but she knew how to fix things on the fly. Knowles Lawson once helmed the House of Dereon fashion brand, and one of her other creations includes the gown Solange wore during her White House performance for the Obamas.
They are all moments the famous mom has treasured during her daughters' careers. For those who keep up with Miss Tina's social media accounts, she often posts sweet behind-the-scenes tales that shed a little light on how her family pulls off some of these memorable moments.