Beyoncé's Most Popular Instagram Photos Have Something Unsurprising In Common
Beyoncé, or "Queen Bey" as the Beyhive — the name given to her scores of fans around the world — likes to call her, is no stranger to global popularity and smashing records.
Since she made a name for herself in the early 2000s, Beyoncé has grown to be one of the world's best-selling artists of all times. Beyoncé has also won more Grammys than most artists, was the first singer to have her first six albums debut at the top of the Billboard charts and became the highest-paid Black musician in all of history.
And it turns out that Beyoncé's fame extends to Instagram, too.
Beyoncé's gave birth to twins in 2017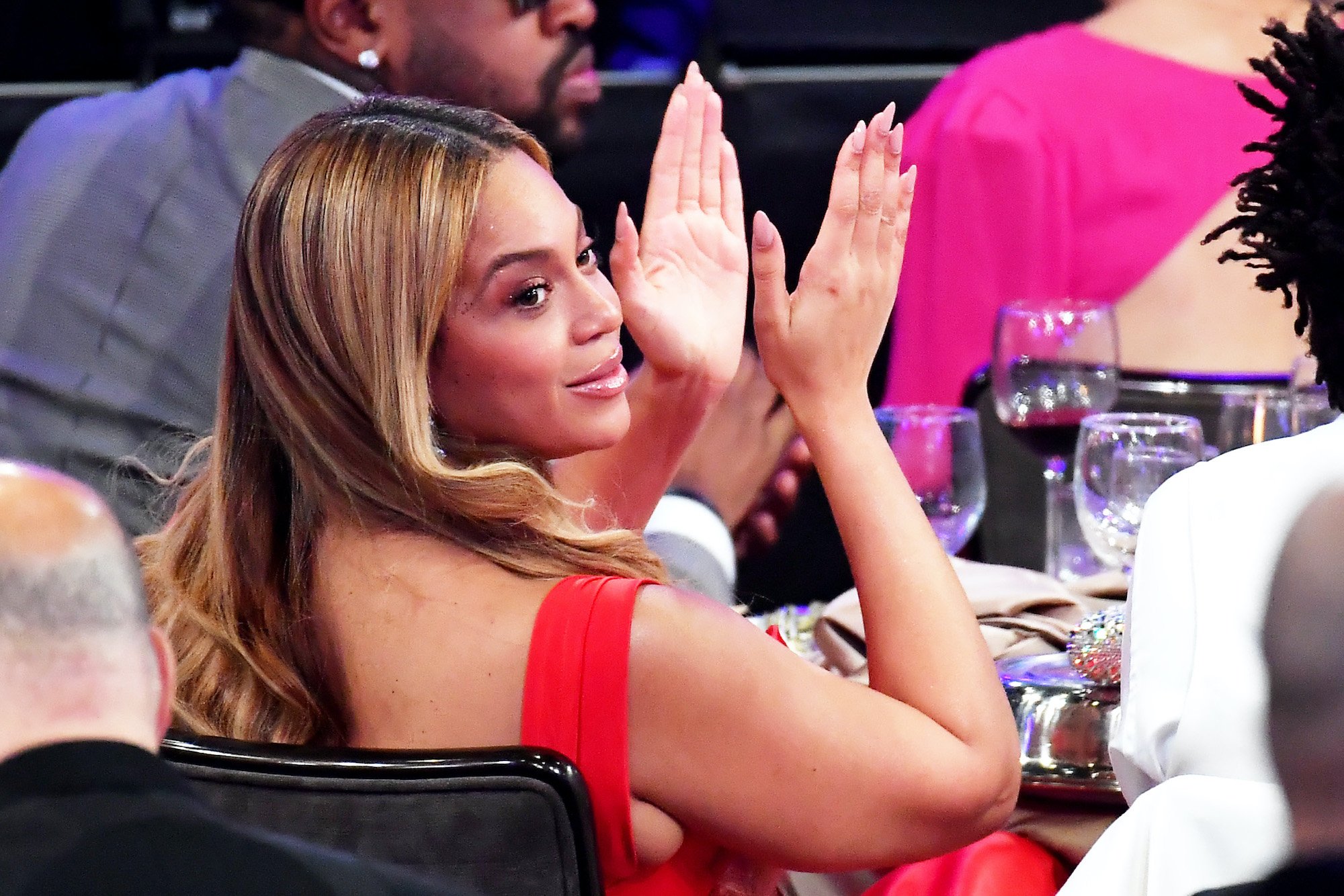 Beyoncé began dating rap superstar Jay-Z after they worked together on his album The Blueprint 2: The Gift & The Curse in the early 2000s. They got married a few years later.
"In 2008, Knowles married rapper and music mogul Jay-Z in a small, private ceremony in New York City," reports Biography.com. Fans immediately began wondering if the celebrity powerhouse couple would start a family, and the Beyhive didn't have to wait long.
"Following years of pregnancy rumors, Knowles and Jay-Z went public with the news of their impending new arrival in 2011, the mom-to-be showing off her growing baby bump at the MTV Video Music Awards that August," explains the outlet. Their first child, Blue Ivy Carter, was born in 2012. The couple then had twins in 2017.
And when Beyoncé posted about the twins on social media, it quickly broke world records.
Beyoncé's Instagram announcement about her twins broke the Guinness World Records
On February 1, 2017, Beyoncé took to Instagram to share that she and her husband were expecting twins. It immediately racked up more than 11 million likes. According to SheKnows, it was and continues to be the star's most-liked photo on Instagram. But that's not the only record that Beyoncé broke.
"Guinness World Records can confirm that pop superstar Beyoncé has shattered the world record for the most-liked image on Instagram, after announcing that she and husband, Jay Z, are pregnant with twins," reported the Guinness World Records organization. It also caused a stir on other social media platforms.
"According to Twitter's official global PR feed, @TwitterComms, the news created a bump in traffic that saw 8,868 Tweets being sent per second – a new world record," reported Guinness.
But Beyoncé was not done with Instagram just yet.
Beyoncé announced the birth of her twins on Instagram a few months later
In June, just a few months after her pregnancy announcement, the celebrity went back onto Instagram and shared a photo of her new children. "Sir Carter and Rumi 1 month today," she wrote in the caption. According to SheKnows, this quickly became Beyoncé's second-most-liked post on the social media platform. To date, it has nearly 10.2 million likes.
Both photos have a few things in common. First and foremost, both of the singer's most popular Instagram posts involved her twins. It's clear the Beyhive was buzzing about her motherhood news. The second commonality was the fashion and design set up: Both featured a veiled Beyoncé in front of a massive floral display.
"The new photo is just as aesthetically pleasing as her maternity shoot and features all of the same pastel colors as her pregnancy announcement in February," reports Vanity Fair. "The new image also features a billowing pastel-colored dress designed by Alejandro Gómez Palomo, the 25-year-old designer behind genderless fashion brand Palomo Spain, who has been busy lately turning heads in the fashion world."