Beyoncé Once Revealed that She Would Let Her Daughter Perform in Girl Group
It's no secret that Beyoncé went through a lot when she was a member of Destiny's Child. Not only was she constantly working and touring the world, but she often faced media scrutiny and dealt with a lot of group drama behind the scenes.
While it would be easy to assume that Bey wouldn't want that type of lifestyle for her own kids, it turns out that she's open to letting her daughter be part of a girl group — that is, if she wants to one day in the future.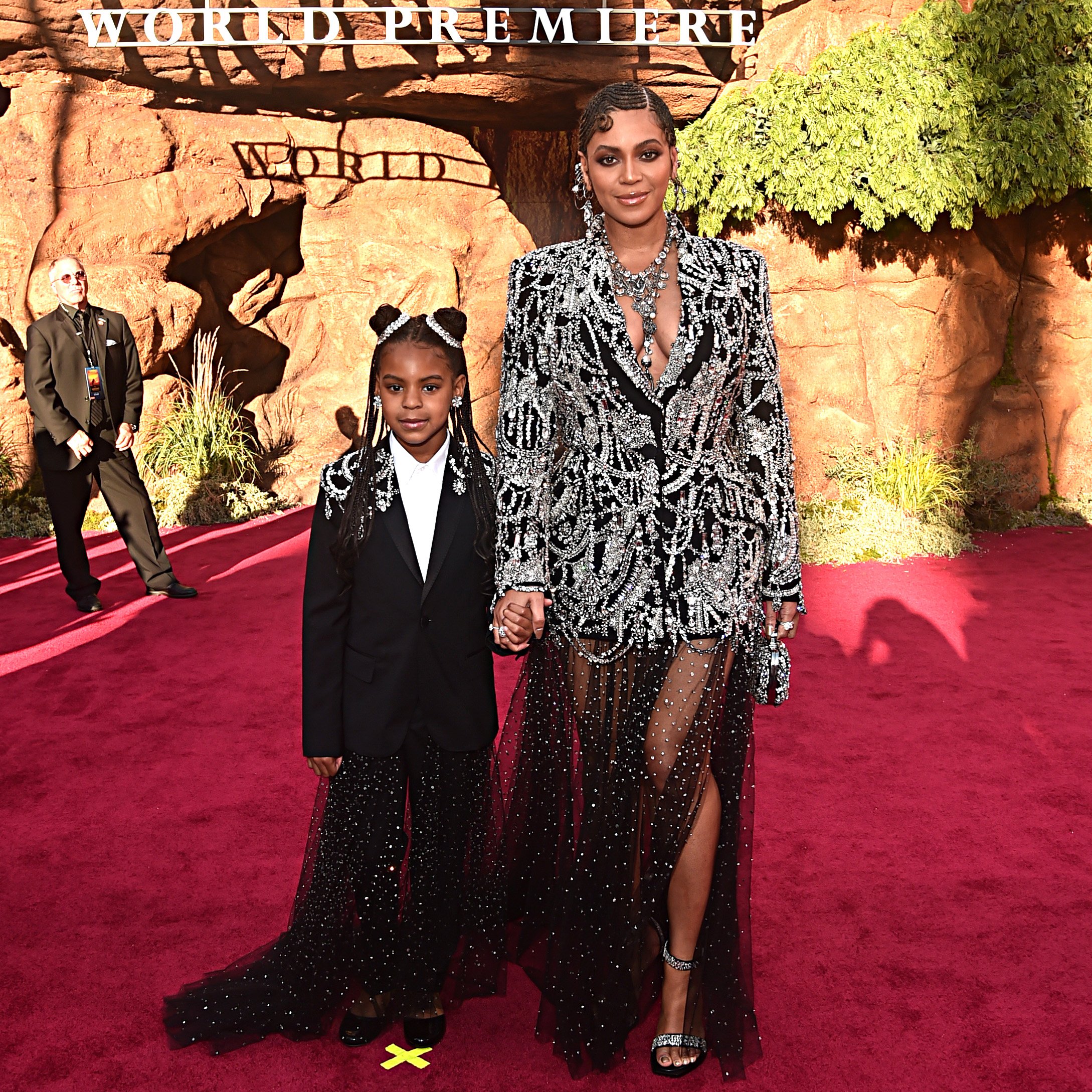 How many kids does Beyoncé have?
Beyoncé is the proud mother of three beautiful children.
Eight-year-old Blue Ivy Carter is Beyoncé and husband Jay-Z's firstborn child. After the singer suffered a miscarriage in 2010, she fell pregnant with Blue Ivy, who's considered the couple's little blessing.
Bey announced her pregnancy in the best way possible during the 2011 MTV Video Music Awards. The following year, she and Jay welcomed Blue Ivy, and they've been crazy in love with her ever since.
In 2017, Beyoncé shocked the entire world when she announced on Instagram that she was pregnant with twins.
In June of that year, she gave birth to her youngest children, Sir and Rumi Carter, via C-section. Though the pregnancy was difficult, the babies were delivered safely and now complete the Knowles-Carter family.
Beyoncé previously said that she'd let her daughter be in a singing group
Since talent is seemingly passed down from parent to child on many occasions, we have a feeling that all three of Beyoncé's children could go into the entertainment industry once they're a little older.
Even Beyoncé's open to the idea of her little ones — especially her daughters — following in her footsteps and going after singing careers sometime in the future.
In fact, Bey revealed during a 2003 interview on The Early Show that she would let her daughter join a girl group. However, the singer assured the interviewer that she would make sure her daughter's prepared to put in the work to achieve greatness, just like she did with Destiny's Child.
"Definitely, if she wanted to do it," Beyoncé shared. "But, I would make sure she knew all of the hard work that came with it."
As she was getting ready to go on, singer Kelly Rowland cut in to say she was against the idea of Bey's daughter being in a girl group.
"But as my niece, I'm sorry, I wouldn't let her be in a group," Rowland said. "I don't want her to go through everything we've been through. Now don't get me wrong, I don't regret anything that ever happened to Destiny's Child at all, but it was just hard."
Blue Ivy has already started to follow in her mother's footsteps
Although she hasn't joined a group girl — yet —Beyoncé's oldest daughter, Blue Ivy, has already become a star in her own right.
At just eight-years-old, she's already accomplished things most people never get to do. Not only has Blue Ivy been featured on several of her parents' songs over the years, but she just recently helped write and sing "Brown Skin Girl," a track off of Beyoncé's 2019 album, The Lion King: The Gift.
The song has garnered millions of likes and streams since its release. It's even earned Blue Ivy an NAACP Image Award and a BET Award, making her the youngest person ever to win those honors.
Now, there's really no telling if Blue Ivy will form a girl group like her mom did back in the day, but at the rate she's going, there's a good chance she'll stick with music as a profession.