Beyoncé Once Spent $100,000 for a Pair of Designer Gold Leggings
Spending $100,000 while being designated a music superstar might still make common people cringe. When it becomes Beyoncé, things seem a little more forgivable.
Whether one wants to criticize Beyoncé for paying top dollar for leggings is up to the individual. The facts are clear, though: She was never afraid to once spend six figures for leggings…made of gold besides.
Placing this in the proper context requires a bit of explanation. Plus, it might come down to a "what would you do?" scenario if someone had the money Beyoncé has.
Take a look back to when Beyoncé bought those leggings, the criticism, and why she really bought them for a particular TV occasion.
Beyoncé's gold leggings were a splurge
Everyone should keep in mind that this seemingly impulsive purchase goes back 13 years. In more recent times, it seems Beyoncé is keeping her shopping more undercover, if maybe being more conservative with her money.
No doubt the times make a big difference, including having no public appearances on award shows or concerts. Still, Beyoncé did appear on TV recently during One World: Together At Home as a fundraiser for COVID-19.
Even then, her appearance was far more down to earth. Go back in time to 2007, however, and things were very different. Yes, even the world was a polar opposite from where it is now. What was the same as now was Beyoncé as an opulent music superstar?
At the time, Beyoncé was in the middle of her solo breakout years, particularly her B'Day album. She was also already becoming one of the wealthiest music stars in the world, if not quite at the level she would be in the next decade. Making an impulsive purchase was more than allowed.
Who made the golden leggings?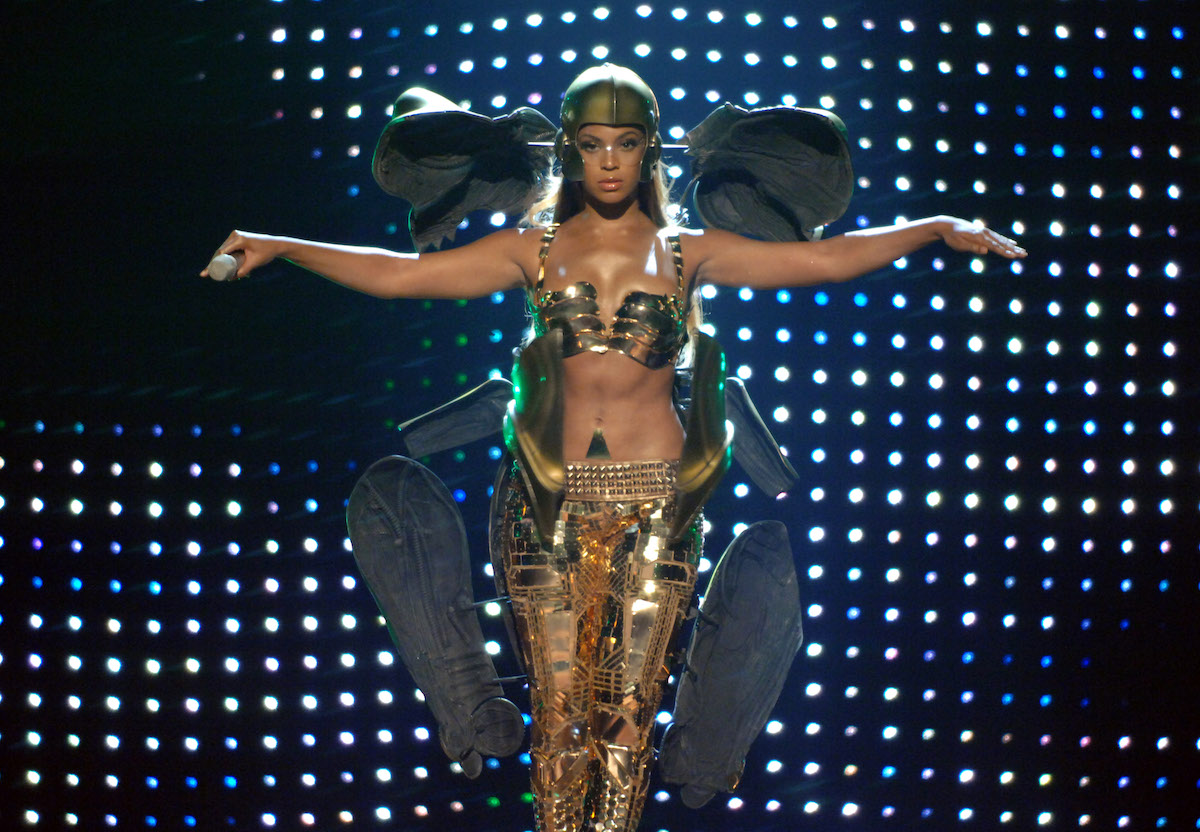 These particular leggings came from Balenciaga, reportedly. When Beyoncé saw them, she must have had something specific in mind to show them off. It turns out she was later seen wearing them at the 2007 BET Awards during another memorable live performance.
Nevertheless, many media outlets went after her for the purchase as being an outrageous buy for something so simple to wear. Maybe some people missed the "gold" part of the leggings description.
The entire outfit gave a bit of a preview of the elaborate wardrobes Beyoncé would use in her ensuing TV and concert performances. Somehow, she found a way to top wearing gold leggings as the years went on.
Was she still blindsided by the media response to her buying them? Since those days, it seems many of Beyoncé's most impulsive purchases are mostly for her kids.
What other impulsive buys has Beyoncé done since 2007?
No one should forget Bey has also been one of the most generous people in the music industry when it comes to giving back. Her money has gone toward natural disaster funds, black colleges, and a recent donation toward COVID-19 relief.
On a personal level, everyone remembers her overspending on birthday gifts for her daughter, Blue Ivy, plus buying a private jet for husband Jay-Z. Her generosity is well-known, yet buying for herself is arguably not as often as people think.
Based on all evidence, she does not spend her money impulsively on a regular basis. Most of those purchases are on beauty products or vacations. For instance, chartering time on a luxurious yacht is fairly common for people in her income bracket.
When it comes to food, she also hired a personal chef, not including a live-in dietitian. If critics still argue all of this is beyond what even some other millionaires spend, fans need to remember maintaining the persona of Beyoncé takes a lot of capital to keep it going.