Beyoncé Once Told Oprah Why She Refused to Talk About Her Relationship with Jay-Z
It's hard to remember a time when Beyoncé's relationship with Jay-Z was merely "rumored."
These days, the two are hip hop royalty, together making one of the most successful and well-revered couples in entertainment history. This power couple has built a dynasty together, and their autobiographical musical explorations have revealed far more about their relationship than many people were expecting — or prepared — to hear. 
This was not always the case, however. In 2003, Beyoncé appeared on Oprah Winfrey's show, and she wouldn't talk about her relationship status because she didn't want to distract from her own career and artistic expression. 
Beyoncé and Jay-Z have a long relationship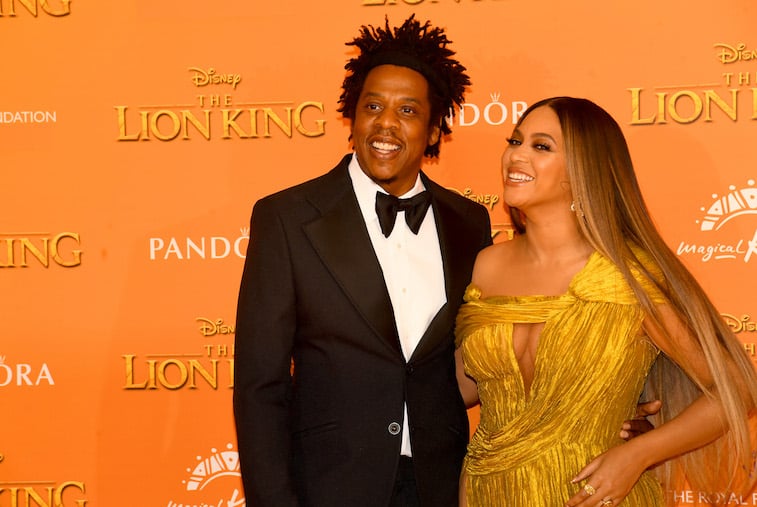 The relationship started when Beyoncé was just 18 years old. The pair spent a year and half as friends before deciding to date.
They appeared on the cover of Vanity Fair in 2001, and they went on to have several musical collaborations over the years including "03 Bonnie and Clyde" and "Crazy in Love." Even as 2003's "Crazy in Love" hinted heavily at a relationship between the pair, they had not yet publicly confirmed it. 
Many dual public appearances and musical collaborations later, the pair married in a secret ceremony in 2008. That same year, Jay-Z explained in a Vibe cover story that keeping their relationship secret was a necessity.
The pair would continue to keep much of their private life private, sharing rare photographs and details about their children. 
Beyoncé once refused to talk about the relationship with Oprah Winfrey
In 2003, Beyoncé appeared on The Oprah Winfrey Show. Winfrey, invariably, asked about her love life, and the singer was very straightforward about why she kept it to herself.
"When you start talking about those things," a young Beyoncé explained, "then that becomes bigger than the art." Winfrey immediately agreed and said that was going to be her advice to the star. "It should be private," Winfrey affirmed. 
Winfrey went even further and got personal about her own love life in the spotlight. She said, "If I had it to do over again, I would have never mentioned What's-His-Name's name."
This is an apparent reference to the talk show host's long-time relationship with Stedman Graham, a partnership that has made many headlines despite Winfrey's clear preference for keeping it out of the public eye. 
Did Beyoncé change her mind about her privacy? 
These days, it's a little absurd to watch the clip of a younger Beyoncé talking about wanting to keep her relationship private. After all, she has released two very personal and autobiographical albums that have explored her relationship with Jay-Z in intimate detail.
In 2013, she shocked fans with a surprise release of her self-titled album. The project included several tracks about her love life, including a collaboration with Jay-Z called "Drunk in Love."
The sexy song (and even sexier video) includes lines like "last thing I remember is our beautiful bodies grinding up in that club." 
In 2016, another surprise release brought the world Lemonade, and this time Beyoncé got even more personal about her relationship. The entire album winds through a saga of cheating, anger, and the near-collapse of her marriage.
It ends with a reflection on the nature of forgiveness and seems to parallel her real-world marriage problems and the decision to give things another chance. 
With these two albums out in the world, is it safe to say that Beyoncé changed her mind about sharing her relationship with the world? Well, not exactly.
At the time, she told Winfrey she wanted people to focus on her art rather than her boyfriend. These days, she is still quiet and private about her personal life outside of the music she releases, so it seems that she found a way to channel people's attention toward her marriage back into her art.