Beyoncé Only Had 1 Other Boyfriend Before Jay-Z, and He Was Unfaithful Too
With millions of records sold and over a dozen Grammy wins to her name, Beyoncé is one of the most popular and successful musical artists in the world today. Outside of music she also lives a life that many would envy; she's married to mogul Jay-Z and together the couple boasts a combined net worth of over $1 billion.
Beyoncé and Jay-Z are one of the most famous power couples in the world, but there was a time when she dated someone else. Although Jay-Z has been with her for most of her romantic life, Beyoncé actually had one other boyfriend that she dated for several years before meeting Jay-Z. Shockingly, he was also unfaithful to the superstar songstress, hard as it may be to believe.
Beyoncé is married to Jay-Z but had one boyfriend before him
RELATED: Jay-Z May Have Never Met Beyoncé or Become a Billionaire, If Not For This One Trip to London
Beyoncé and Jay-Z have one of the highest-profile marriages in the world today, and every time there's a new development in their relationship it makes world news. The two began dating in the early 2000s, with there being much speculation about the two after she appeared in Jay-Z's music video for "03 Bonnie and Clyde."
However, before Jay-Z and Beyoncé connected, she had a boyfriend named Lyndall Locke that she had met as a preteen at youth church. The two dated for several years, and according to the Huffington Post, they shared their first kiss at a Brian McKnight concert. The two were a pretty serious item and even went to prom with each other.
Beyoncé's ex-boyfriend cheated on her multiple times
Anyone that knows about Beyoncé knows she has a work ethic like no other. She's notorious for putting in long hours and working until projects are near-perfect, and apparently she's always been this way. When Destiny's Child initially formed in her younger years, she began showing signs of her extreme dedication early on. Apparently, her commitment to her craft began to draw a wedge between her relationship with Locke, and he began to stray.
"The bigger star she became, the more I didn't think I was good enough," Locke said. "One night, when she was out of town, I went to a bar with friends and ended up sleeping with another woman. Over the course of a few years I cheated on her about five times, but I never told her until after we broke up."
According to Locke, Beyoncé was a very religious person who vowed to remain a virgin until marriage, which means they were never intimate with each other. Today, he still regrets how things ended between them.
"Who cheats on a woman as beautiful as Beyoncé? Well, I am that man and it's something that'll always haunt me," he said. "Once she began dating Jay-Z I knew we were doomed and I could never win her back. But I know that no matter what, she will always love me."
Beyoncé moved on to Jay-Z, but they've had their ups and downs too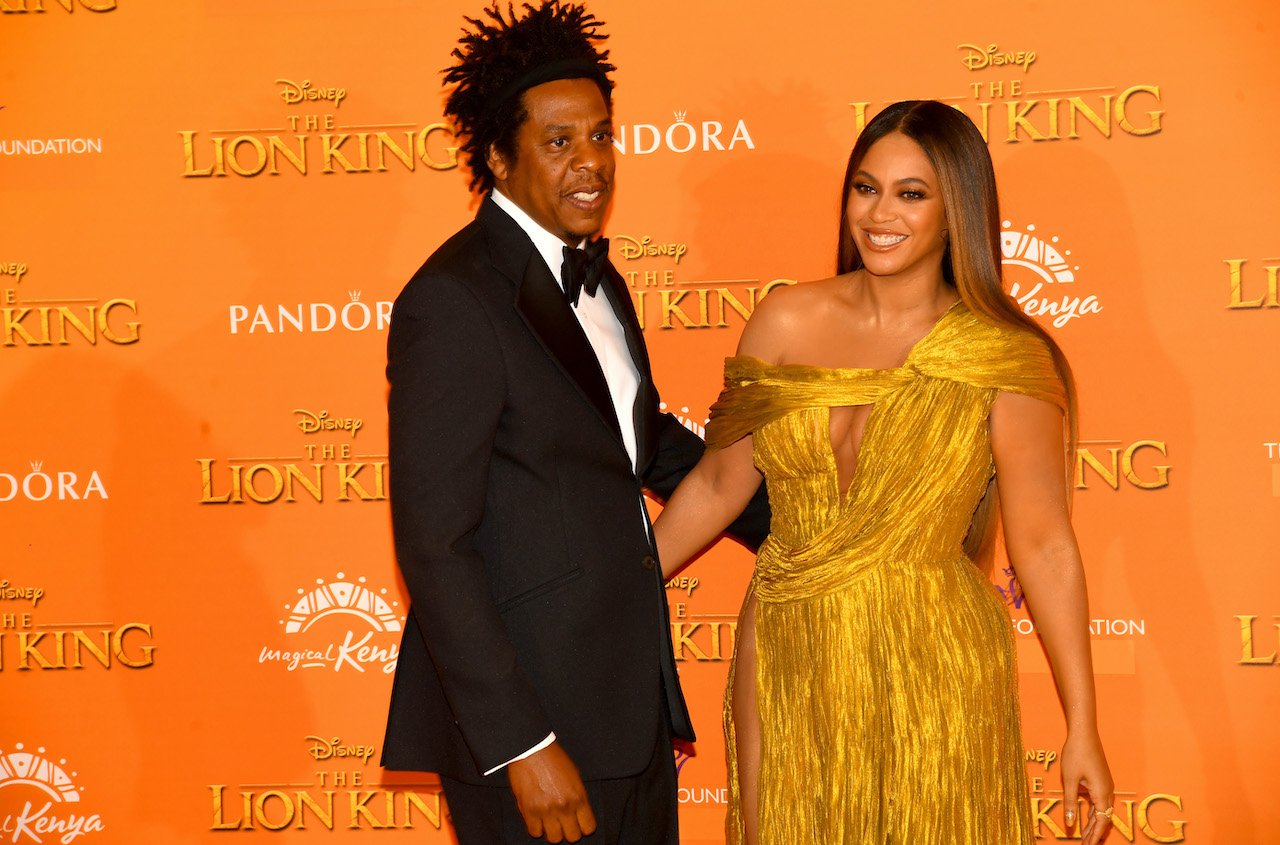 Beyoncé and Jay-Z dated throughout the 2000s and were married in a private ceremony in 2008. They have since gone on to have three children, own a massive $88 million mansion in Bel-Air, and have a combined net worth of over $1 billion. However, things have not always been peachy between the two.
In 2016 it became public knowledge that Jay-Z was also guilty of infidelity after Beyoncé released her critically-acclaimed album Lemonade. Jay-Z later addressed his indiscretions in his own tell-all album, 4:44, and the two have since patched things up, releasing a collaborative album, Everything is Love, in 2018.