Beyoncé Opens Up About the Self-Actualizing Beauty of Motherhood
Let's face it. The world is obsessed with certain celebrities. They may not be royalty, but couples like Jay-Z and Beyoncé are the United States' version. Fans can't get enough, devouring every juicy detail of their dating life, marriages, and even baby-watch moments. There's just something about connecting to your favorite celebrity on a personal level that makes you feel like you're friends. Motherhood is one way fans connect to their favorite stars and its no exception for fans of Beyoncé.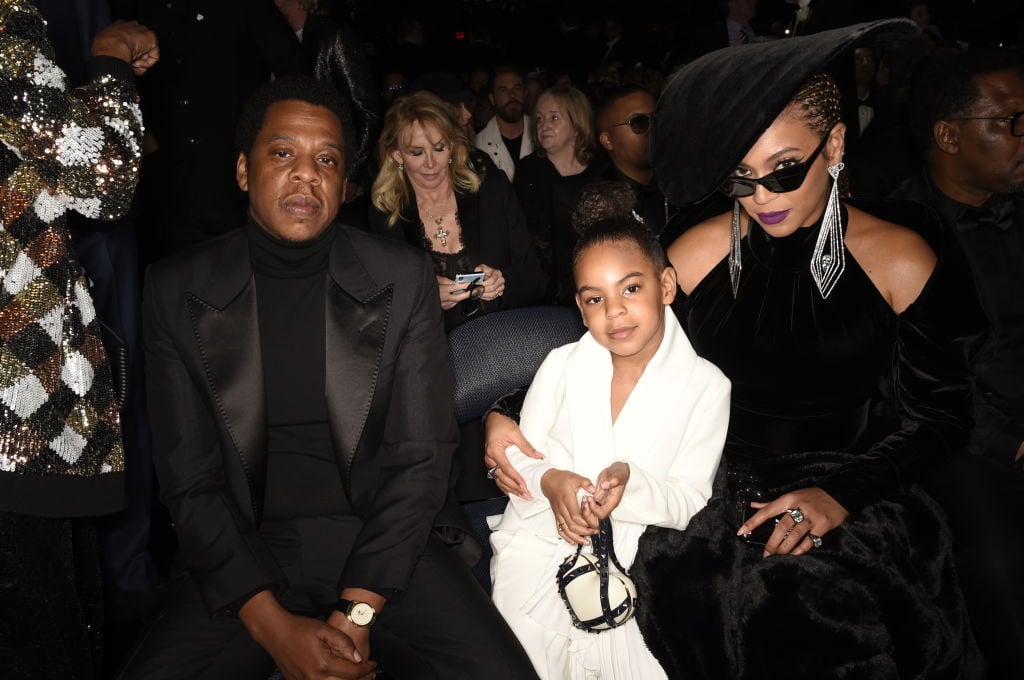 Beyoncé before motherhood
You probably know who Beyoncé is – the award-winning, chart-topping singer who is known by only her first name is hard to miss. She was part of the trio Destiny's Child, which on its own, was also quite a success. She broke out on her own and made a very successful career for herself, delighting fans when she hooked up with Jay-Z, and he 'put a ring on it.' But it is motherhood that is perhaps her greatest achievement.
How motherhood changed Beyoncé
Motherhood didn't come easily to Beyoncé, so she has a lot of thoughts on it. She and Jay-Z had to deal with fertility struggles before conceiving Blue Ivy and then used a surrogate for their twins. That didn't change how she viewed motherhood, though. She once told Oprah Winfrey about the relationship she has with her daughter. "My daughter introduced me to myself," she said, "she's still a baby, but the connection I had with her when I was giving birth was something that I've never felt before."
A lot of new moms feel that way. Even more relatable was what she told Vogue about how she sees her daughter. "She's my road dog … she's my homey, my best friend." She also told the NFL Network all about it in 2013. "When I wake up in the morning, the best thing in the world is seeing her face," Beyoncé said. "It's just such a beautiful time in my life to have a child and every day see something new and see her learn something new."
Beyoncé also admitted to feeling more in touch with her body and how becoming a mom brought about a new understanding and confidence. "Right now, after giving birth, I really understand the power of my body," she told Vogue. "I feel a lot more confident about it. Even being heavier, thinner, whatever. I feel a lot more like a woman. More feminine, more sensual. And no shame."
What Beyoncé learned about motherhood from her mom
Beyoncé didn't have to learn from scratch about motherhood. She had a great role model in her own mother, Tina Knowles. Their relationship was not just one of a mother and daughter, but of good friends. She told Vogue that they were very close, and she knew she wanted that for herself one day. "You know, my mother and I are so close, and I always prayed that I would have that type of relationship with my daughter.
Knowles was a big part of Beyoncé's achievement from behind the scenes, helping her pursue her career and pushing her to keep pushing toward her dreams. And now, she wants to pass that on, too. "I just want my child to be happy and healthy and have the opportunity to realize her dreams," she shared with Elle magazine.
Other celebrities and motherhood
Beyoncé isn't the only celebrity mom to share her feelings on the matter. Jennifer Garner, Cardi B, Kristen Bell, and many other moms have spoken out on their journeys, often with hysterical results. What's better than being able to relate to a celebrity mom and know you're not alone on the journey?