Beyoncé's Oscars Hair Included 2 'Huge' Summer Trends, According to Her Colorist
Beyoncé's colorist says Queen Bey's hair in her Oscars performance was so impressive that it could be the biggest trend this summer.
The 2022 Oscars opened with Beyoncé walking through the streets of Compton as she paid homage to the Williams sisters. A full orchestra and dancers backed up the mega-star as she sang "Be Alive," the Best Original Song nominee from the film King Richard.
The awe-inspiring performance took place on the tennis courts where Serena and Venus Williams grew up, and Beyoncé never looked better. Her styling, as usual, was impeccable. As if her custom feathered dress and star-studded accessories weren't enough to impress, fans couldn't help but notice Queen Bey's flowing hair.
According to Beyoncé's colorist, Rita Hazan, the look was so impressive that it could be the biggest trend this summer.
Beyoncé's 2022 Oscars performance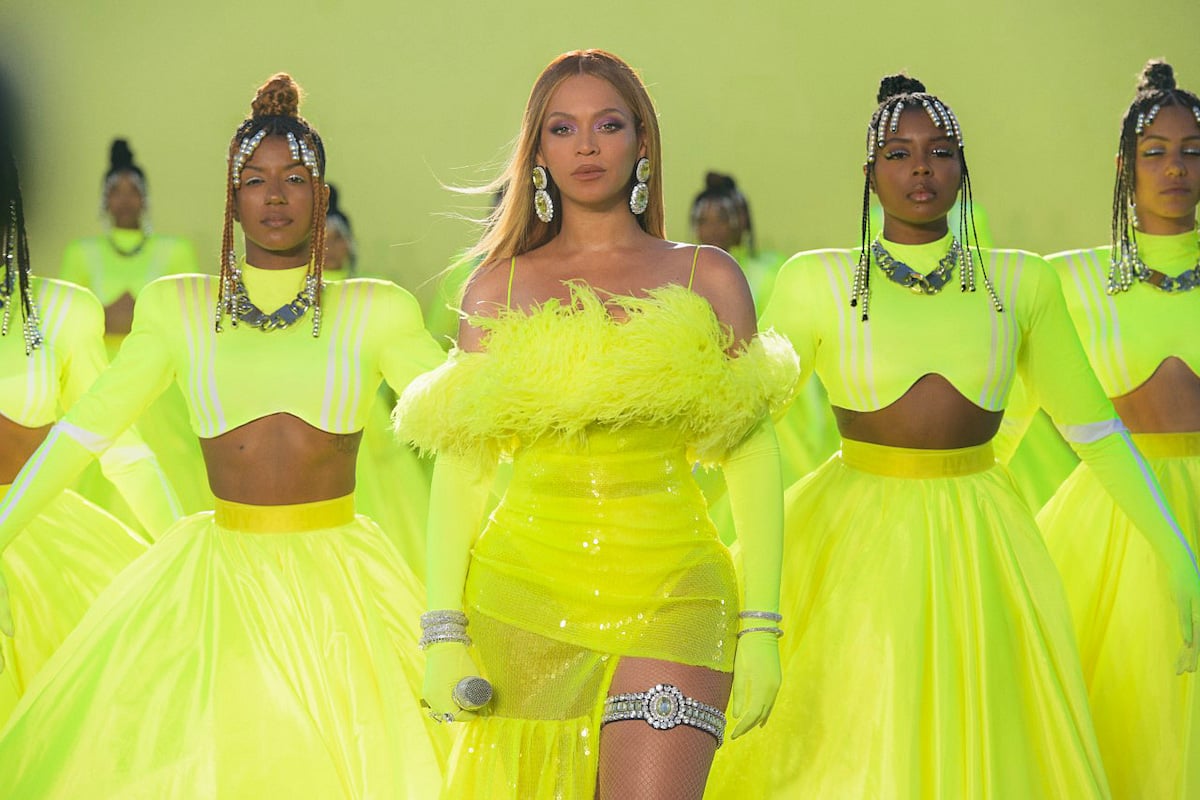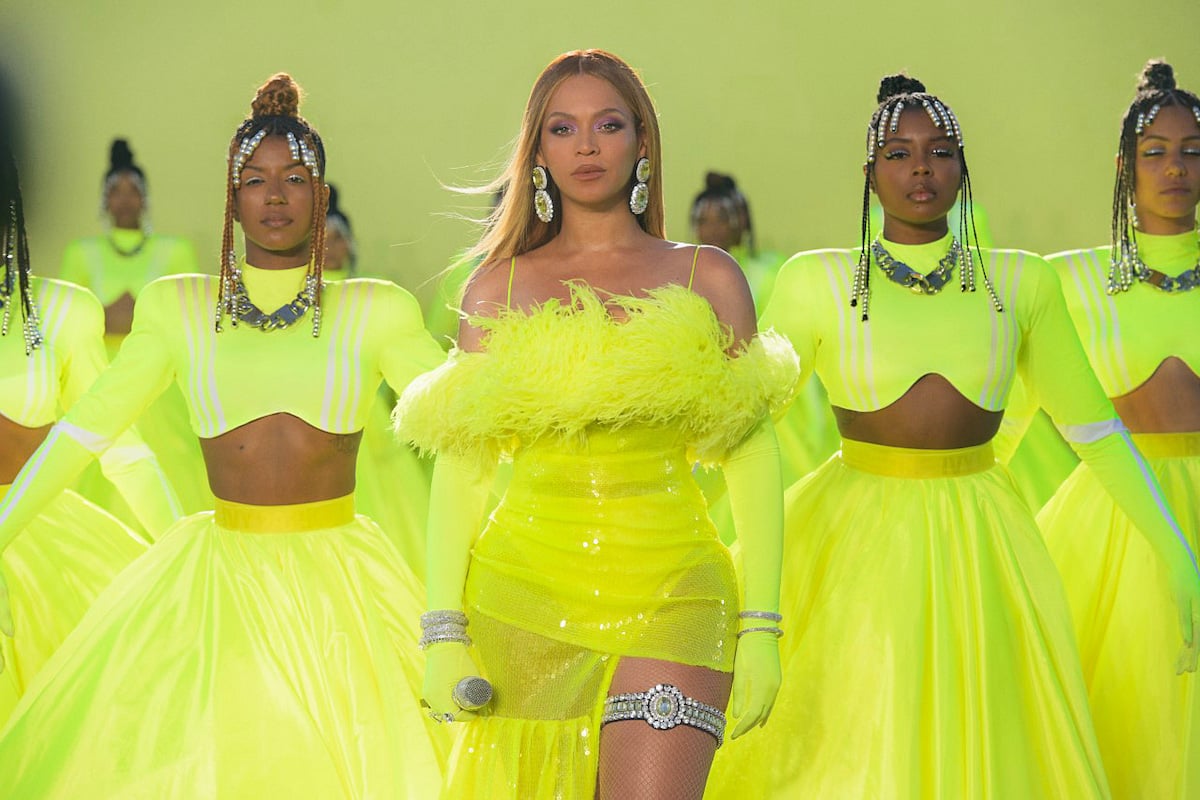 For the Oscars performance, Beyoncé wore "a bright neon-yellow minidress by David Koma, with a feather-trimmed train and a diamond-encrusted garter," Elle reported. Accessories included "matching neon-colored gloves, diamond rings, and large circular drop earrings."
According to InStyle, the color scheme took cues from yellow tennis balls — "even the cellos and violins were painted in a matching retina-searing yellow." Interestingly enough, the look translated to the screen as a lime-green hue that seemed to work.
Beyoncé sported straightened hair with a middle part. Marie Claire, which gushed over her hair's "halo-like effect," described the color as starting "as brown at her scalp before growing gradually lighter as it cascaded past her shoulders."
Beyoncé's Oscars hair could inspire 'shadow highlights' and the 'halo effect' this summer
"This look is actually a little more natural because of the multilayered highlights," celebrity colorist Rita Hazan told Marie Claire. "It looks like the sun naturally lightened her hair around the frame of her face and the crown of her head."
Hazan added that "the shadow highlights trend is going to be huge this spring and early summer." The experienced colorist said anyone could pull off the shading technique regardless of hair color, whether blond, brunette, or red. 
The products used to achieve Beyoncé's signature look include Rita Hazan Ultimate True Color Shine Gloss, Breaking Brass, and Weekly Remedy Treatment products. Hazan pointed out that those products are for maintenance and that highlights require the skill of an experienced colorist. So it's not a look anyone should attempt to achieve on their own at home.
According to Harper's Bazaar, celebrity colorist Cassondra Kaeding, who works with Hailey Bieber, confirmed dimensional highlights are the hottest trend. "We're expecting the sun-kissed style to stick around this summer," Kaeding said.
Who is celebrity colorist Rita Hazan?
According to her website, Rita Hazan is "equal parts colorist/artist/innovator" and describes herself as "the hair color authority." With a high-end Fifth Avenue salon and eponymous line of haircare products, Hazan maintains an impressive roster of celebrity clientele.
In addition to perfecting Beyoncé's iconic tresses, the highly sought-after colorist has worked with Jessica Simpson, Katy Perry, Jennifer Lopez, Molly Sims, and Savannah Guthrie.
Hazan first gained notoriety in celebrity circles when she appeared in 2007 on the Oprah Winfrey Show, becoming a go-to expert for many makeover and transformation episodes. Mariah Carey was her first official celebrity client, and since that time, Hazan's styling career has taken off.
According to Forbes, Hazan invented root concealer, which is now a common product in most haircare lines. Hazan revealed that when people come to her, it's because they want a "completely different look."
"It's a good feeling that people trust your vision and trust that you're going to keep their hair healthy and their secrets, too," the celebrity hairstylist explained. "I care that my work looks good. If they're on stage, I'm not listening to what they're singing or how they're dancing — I just want to know how their hair is moving."