Beyoncé on The Pressures She Faced As a Young Black Woman In The Music Industry: 'I Couldn't Mess Up'
Over the last few years, Beyoncé has preached about being an independent and empowered Black woman. Though she embraces everything that makes her who she is today, the singer hasn't always seen the power she exudes as a person of color and an entertainer. In a new interview with Harper's Bazaar, the singer opened up about how she navigated the music industry as a young black woman early on in her career, sharing that she often went the extra mile to prove that she belonged.
Failing was never an option for Beyoncé
Experiencing personal missteps is somewhat of a rite of passage for celebrities. But for pop sensation Beyoncé, messing up while on her journey to fame was never an option.
While recently speaking with Harper's Bazaar, the singer reflected on the early days of her career. Beyoncé knew early on that she "couldn't mess up" when it came to work as there was a lot riding on her success.
RELATED: Beyoncé Teases New Music: 'The Music Is Coming!'
"I felt as a young Black woman that I couldn't mess up. I felt the pressure from the outside and their eyes watching for me to trip or fail. I couldn't let my family down after all the sacrifices they made for me and the girls," she said, referring to her Destiny's Child bandmates Kelly Rowland and Michelle Williams. "That meant I was the most careful, professional teenager and I grew up fast. I wanted to break all of the stereotypes of the Black superstar, whether falling victim to drugs or alcohol or the absurd misconception that Black women were angry. I knew I was given this amazing opportunity and felt like I had one shot. I refused to mess it up, but I had to give up a lot."
Beyoncé felt she had to work harder because of her skin color
Unlike most people who spent their teens hanging out with friends and dealing with the growing pains of high school, Beyoncé worked toward her dream of becoming a singer.
Because she was so focused on her career, the multi-Grammy winner didn't have time for other things.
"My energy went into Destiny's Child and the dream of us getting a record deal and becoming musicians. If something wasn't helping me reach my goal, I decided to invest no time in it," she said. "I didn't feel like I had time to 'kiki' or hang out. "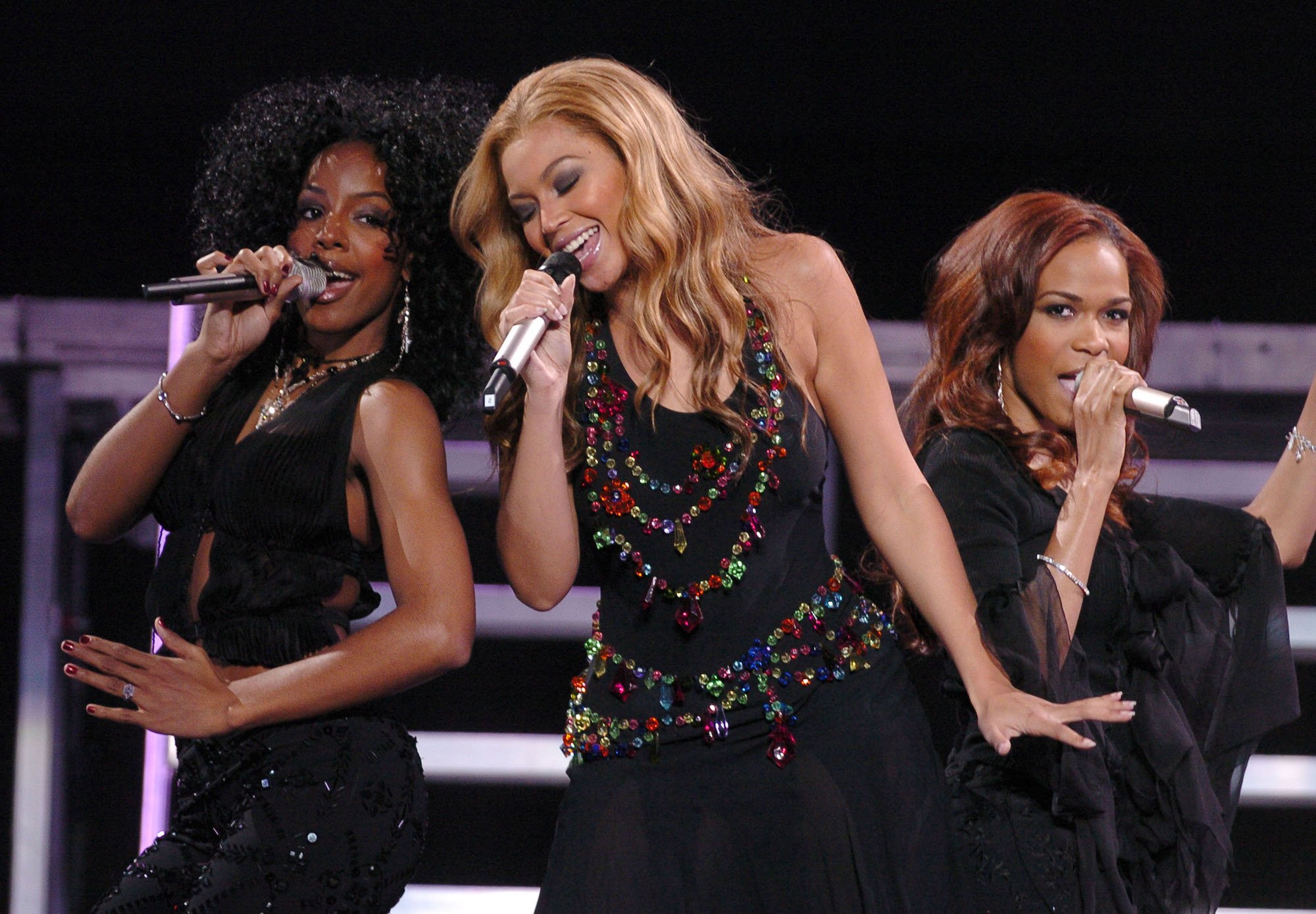 RELATED: Beyoncé Opens Up About the 'Positive Rituals' That Changed Her Life for the Better
Even as a young child, Beyoncé put most of her energy into her craft and worked much harder than others her age because she felt she had to.
"I was competing in dance and singing competitions at age seven. When I was on the stage, I felt safe. I was often the only Black girl, and it was then that I started to realize I had to dance and sing twice as hard," Beyoncé explained. "I had to have stage presence, wit, and charm if I wanted to win. I started taking voice lessons from an opera singer at nine. By 10 I had already recorded at least 50 or 60 songs in the recording studio. This was before Pro Tools, when you recorded to tape."
Beyoncé no longer feels a need to compete with herself
Now that she's been in the music industry for more than 20 years, Beyoncé no longer does things the way she used to. Instead of working twice as hard to avoid failing, the "Formation" singer feels free to go at her own pace and just be herself.
"I want to show that you can have fun and have purpose, be respectful and speak your mind. You can be both elegant and a provocateur. You can be curvy and still be a fashion icon. I wish this freedom for every person," she told Harper's Bazaar. "I have paid my dues and followed every rule for decades, so now I can break the rules that need to be broken. My wish for the future is to continue to do everything everyone thinks I can't do."
Beyoncé added, "I have worked to lift my people up, to change perceptions so my kids could live in a world where they are seen, celebrated, and valued. I've spent so many years trying to better myself and improve whatever I've done that I'm at a point where I no longer need to compete with myself. I have no interest in searching backwards. The past is the past. I feel many aspects of that younger, less evolved Beyoncé could never f*** with the woman I am today."