Beyoncé's Private Island Is One of the Most Extravagant Gifts Jay-Z Has Ever Purchased for Her
Beyoncé and Jay-Z have over a billion dollars at their disposal. As two of the most recognizable people on the planet, the singer and the rapper shine in the spotlight, but they are meticulous about having a private family life for themselves and their three children, Blue Ivy, Sir, and Rumi.
The duo spends a great deal of money on their every-day expenses and properties. However, they also use massive sums of money to live lavishly outside of the public eye.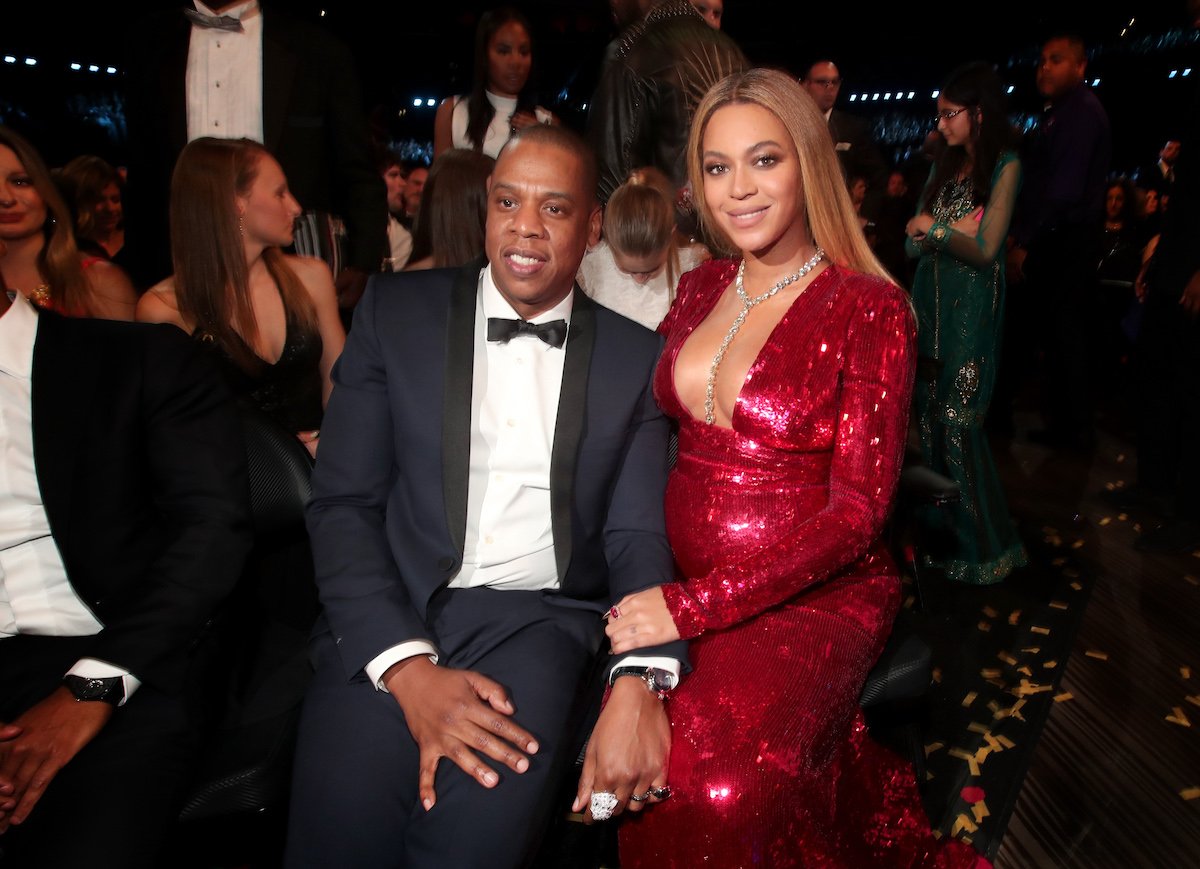 Beyoncé and Jay-Z have extravagant spending habits
Both Beyoncé and Jay-Z have been in the industry for a long time, and as a result, the singer and the rapper have accumulated quite a lot of wealth separately and together.
The Lemonade singer's net worth of $400 million, while the New York-born MC is worth $1 billion. Obviously, the pair spend eye-watering sums on things like Jay-Z's $40 million bombardier Challenger 850 jet. Beyoncé purchased the jet for her husband's first Father Day.
The Homecoming singer also spends a great deal of money for every dayliving. According to Beyoncé's former accountant, the singer's monthly bills can total $300,000. She spends $10,000 for her publicist, $8,000 for a bodyguard, $7,500 for a chef, and $4,000. This doesn't even include the $50,000 in extra cash that she keeps on hand.
Jay-Z and Beyoncé own massive properties
Beyoncé and Jay-Z own numerous properties. However, the couple's base is in Southern California. They also own property in the Hamptons and New Orleans. The couple owns a massive $88 million estate in LA. The 30,000 square foot mansion has six structures and consists of a recording studio, a theater, a spa, four swimming pools, a full basketball court, and separate staff quarters. When the pair moved in, they also put in a 15-car garage.
The couple also owns a refurbished church in New Orleans, and their home in the Hamptons is equally lavish. The estate sat next to a 17-acre nature preserve and was designed by famed architect Stanford White. The houses' living room faces the Georgica Pond, which you can also see from the massive swimming pool.
"They love it there and it's been the perfect place to be during the pandemic for them because they have a ton of property and everything they need," an insider told HollywoodLife. "They love going for bike rides, playing on the beach with kids and BBQing. Beyonce's mom has been there with them and so has Solange and her son. Lately they've been socializing with friends more, but they've kept their circle small, they're cautious. For the most part, it's been a lot of quality family time."
Beyoncé's private island is super lavish
Beyoncé also has a private island that Jay-Z purchased after buying his own $4 million-island in the Bahamas.  The rapper bought an entire private island for Beyoncé in 2010. He reportedly spent an astounding 12.5-acre isle in the Florida Keys for Beyoncé's 29th birthday.
The pair also own an island called Strangers Cay for $3 million; the 360-acre island is carpeted with lush greenery. The crystal clear waters go snorkeling and scuba diving, and they constructed a luxury mansion on the island for private getaways.
Since the couple is notoriously private when it comes to their family life, the private island seems like the ideal getaway.