Beyoncé Sends Megan Thee Stallion a Sweet Get Well Gift As She Recovers From Being Shot
More and more celebrities are showing their love and support for Megan Thee Stallion as she recovers from a shooting incident earlier in July.
The "Cash Sh*t" rapper has been on social media sharing some of the gifts she's received from them over the past few days — most recently sharing a present from Beyoncé. It appears that her "Savage Remix" collaborator sent her a flower bouquet along with a note wishing her well.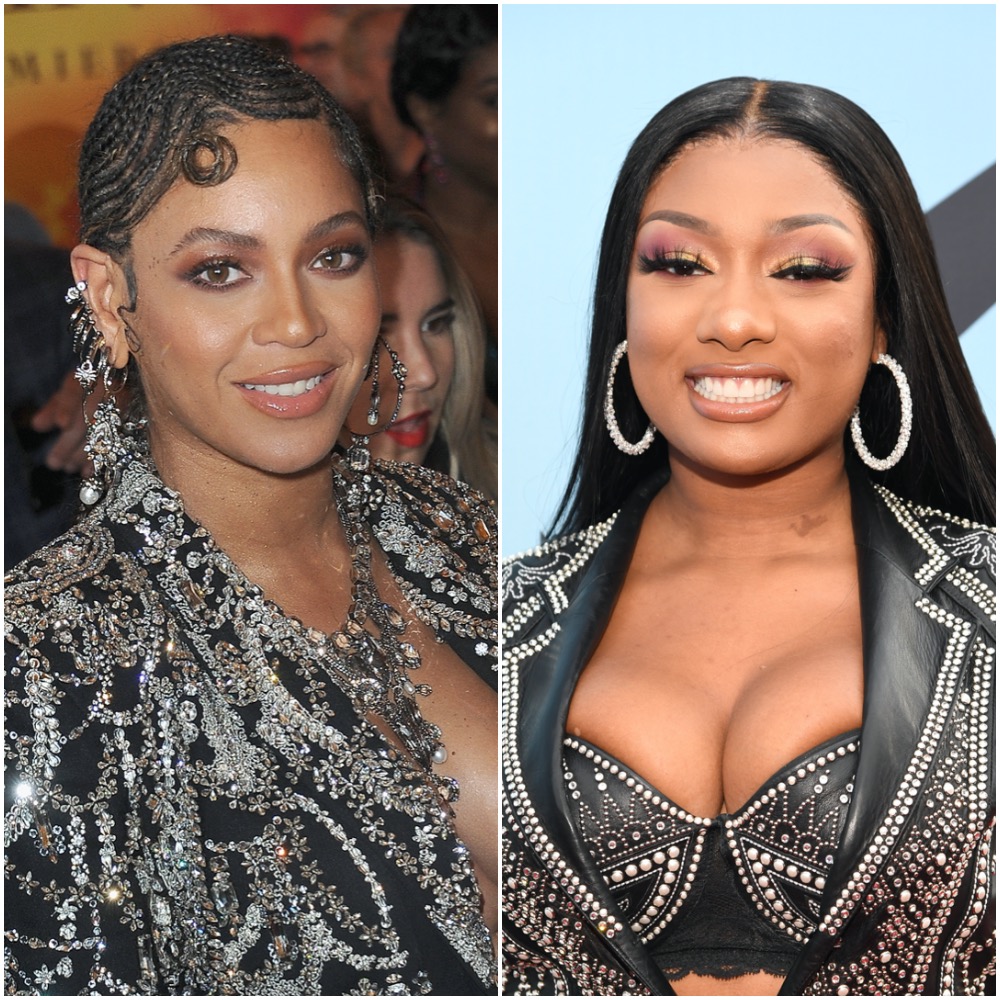 Megan Thee Stallion's gift from Beyoncé
After receiving gifts from stars such as Rihanna and Lizzo, Megan Thee Stallion revealed that Beyoncé had also sent her something. She posted an Instagram picture on July 29 of an all-white floral arrangement along with a note that reads, "Queen, sending you all my love. God bless, Beyoncé."
The Fever rapper also attached a screenshot of a note acknowledging that their song has sold over 3 million units in America as of July 29. Ever since its release on April 29, the "Savage Remix" has been huge success, taking over social media and rising all the way up to the top of the Billboard Hot 100 chart. After it hit the No. 1 slot, Beyoncé sent Megan Thee Stallion a similar gift that the "Captain Hook" rapper showed off on her Instagram page.
RELATED: How Megan The Stallion's 'Savage' Remix Helped Beyoncé Make Billboard Chart History
Megan Thee Stallion has called the shooting 'the worst experience of [her] life'
Megan Thee Stallion went on Instagram Live on July 27 and spoke about the July 12 incident that she says left her with gunshot wounds to both of her feet.
She had been leaving a party in the Hollywood Hills with Tory Lanez and her best friend Kelsey when they were pulled over by police responding to a disturbance call.
Officers reportedly arrested Tory Lanez for carrying a concealed weapon while Megan Thee Stallion was treated for what was initially reported as a cut from broken glass (via TMZ). However, she later revealed she'd been shot. She did not name the person who shot her, though Page Six has claimed that Tory Lanez allegedly shot her during an argument.
The "Big Ole Freak" rapper noted on the Instagram Live that the wounds were so severe that they required surgery, describing the ordeal as "the worst experience of my life." She came to tears as she spoke but reassured fans that she was OK.
"I just want y'all to know a b*tch is alive and well and strong as f*ck and ready to get back to my regular programming," she said in the video.
RELATED: Tory Lanez's Past Comments About His Use of Guns Resurface After Alleged Megan Thee Stallion Shooting
Before the shooting, Megan Thee Stallion was working on her debut studio album. The release date and title have not been announced, but she told Jimmy Fallon in April that she had been recording a lot of music during the coronavirus (COVID-19) quarantine.
RELATED: Megan Thee Stallion and Cardi B Have a Song Coming Out, Reports Say