Beyoncé Spared No Expense for Jay-Z's 41st Birthday With a $2 Million Gift
Beyoncé and Jay-Z are one of the most powerful couples in the entertainment business. Ever since they got married, their fame and fortune have only been on the rise. Like many celebrities, they love each other so much that they'll spend lots of money on gifts for one another. Exotic cars are some of the most popular ways that a celebrity will gift their significant other, and that's exactly what Beyoncé did for her husband. Here's a look at the $2 million Bugatti Veyron that Beyoncé bought for Jay-Z.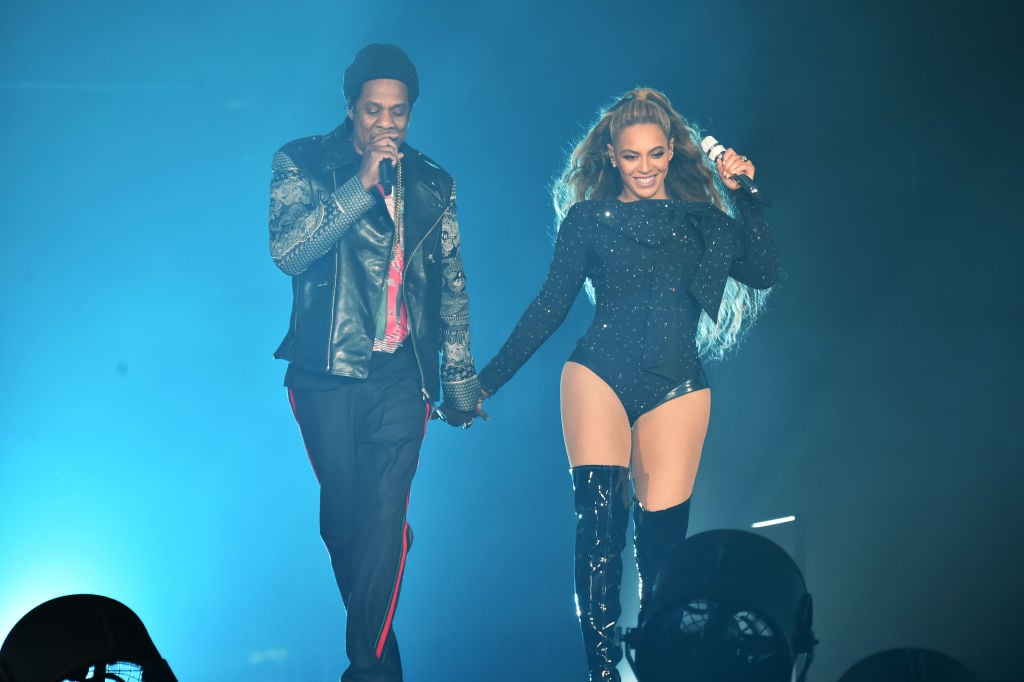 A look at Beyoncé and Jay-Z's family
RELATED: Jay-Z's Worst Real Estate Investment Had Him Returning the Property Back to the Bank
The musical power couple have been in a relationship for a while now, as they first started dating in 2002. In 2008, they got married. And they've stayed married since then, despite Jay-Z's infamous infidelity. In any case, their success has given them a lot of money. It's estimated that they have a combined net worth of about $1.4 billion.
Ten years ago though, their net worth wasn't as high. But that didn't stop Beyoncé from giving Jay-Z a lavish birthday present for his 41st birthday.
Beyoncé buys a Bugatti Veyron for Jay-Z
According to Motor Authority, she bought him a Bugatti Veyron Grand Sport. The Veyron Grand Sport was the version of the Veyron that could come as a convertible. In terms of power, the Veyron Grand Sport had the same engine as the regular Veyron did. And as a result, it could hit the same speeds that the regular Veyron could. 
The regular Veyron could hit a top speed of 253 mph, which was, at the time, record-breaking. But depending on the type of roof that you picked for the Veyron Grand Sport, it could only hit either 80 mph or 230 mph. Despite this issue with the roof, it was still a rare car. Like other Bugattis, very few Veyron Grand Sports were produced. With this gift, Beyoncé made Jay-Z one of 150 people to own the Veyron Grand Sport.
Other examples of Beyoncé and Jay-Z's lavish gift-giving
RELATED: Beyoncé's $125K Ride Is a Lavish Take on a Family Car
While a $2 million Italian supercar that can hit 253 mph seems good, Beyoncé wasn't done yet. According to South China Morning Post, she upped the ante and dropped $40 million on a private jet to celebrate the birth of their first kid, Blue Ivy. This private jet was a Bombardier Challenger 850. And it definitely could go faster than a Veyron Grand Sport.
That was the most expensive gift she's bought. But she's dropped plenty more money on gifts. For example, she's also given Jay-Z a $500,000 ring, as well as a holiday on a yacht that cost them $900,000 a day.
This isn't a one-sided deal. Jay-Z has given his wife some lavish gifts, too. For instance, Comedy wrote that because Beyoncé is such a big fan of Game of Thrones, Jay-Z bought one of Queen Daenerys' dragon eggs for Queen B herself. It's not clear how much those dragon eggs are worth. But it seems they are quite rare to say the least.