Beyoncé Teases New Music: 'The Music Is Coming!'
Beyoncé fans know there's been a bit of a drought when it comes to new music from the singer. It's been over five years since her last solo studio album — the critically-acclaimed Lemonade featuring hits such as "Formation" and "Sorry." But she has revealed that there's some new stuff in the works.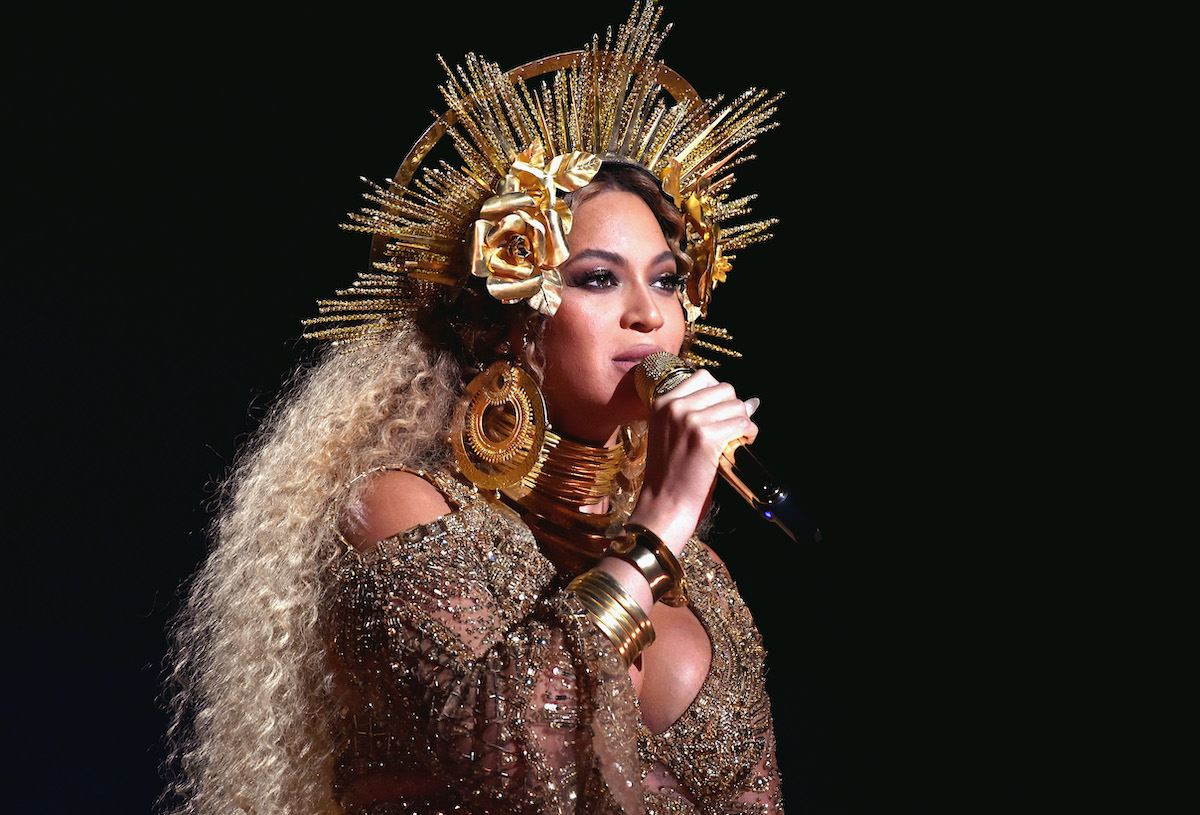 Beyoncé took a break
The singer has dropped several projects since Lemonade, including her and Jay-Z's joint album EVERYTHING IS LOVE (2018) and the soundtrack album The Lion King: The Gift (2019). She also released merchandise from her Ivy Park line and featured on songs such as Megan Thee Stallion's "Savage Remix." Life only seemed to slow down for her during the coronavirus (COVID-19) pandemic, which upended everything.
But Beyoncé found a positive in the situation. As she told British Vogue at the time, the lockdown afforded her more time at home with her family, which includes daughter Blue Ivy, 9, and twins Sir and Rumi, 4.
"I truly cherish this time with my family," she said, "and my new goal is to slow down and shed stressful things from my life. I came into the music industry at 15 years old and grew up with the world watching, and I have put out projects nonstop."
"I released Lemonade during the Formation World Tour, gave birth to twins, performed at Coachella, directed 'Homecoming,' went on another world tour with Jay, then 'Black Is King,' all back to back. It's been heavy and hectic," she continued. "I've spent a lot of time focusing on building my legacy and representing my culture the best way I know how. Now, I've decided to give myself permission to focus on my joy."
RELATED: Beyoncé's Family Has 'Curses' She Does Not Want Her Kids to Endure
But now, Beyoncè's new music is coming
A true artist at heart, Beyoncé hasn't been able to stay out of the studio. As she told Harper's Bazaar in an interview published online in August, she's been tinkering with music "for a year and a half" and looks forward to putting out new work in the future.
"With all the isolation and injustice over the past year, I think we are all ready to escape, travel, love, and laugh again. I feel a renaissance emerging, and I want to be part of nurturing that escape in any way possible," she told the magazine.
"I've been in the studio for a year and a half," she continued. "Sometimes it takes a year for me to personally search through thousands of sounds to find just the right kick or snare. One chorus can have up to 200 stacked harmonies. Still, there's nothing like the amount of love, passion, and healing that I feel in the recording studio. After 31 years, it feels just as exciting as it did when I was nine years old. Yes, the music is coming!"
She also has more things in store for fans
Aside from music, Beyoncé is preparing for her next Ivy Park drop, which comes out on Aug. 19. Rodeo-inspired, the collection includes denim chaps, printed outfits, and more.
Asked what she wants in this next chapter in her life, the 39-year-old said, "My wish for the future is to continue to do everything everyone thinks I can't do."