Beyoncé Turned 25 In Luxury With a $1 Million Gift From Jay-Z
When it comes to celebrity, A-list couples, they don't get much bigger than Beyoncé and Jay-Z. Individually they each dominate their careers in music and entrepreneurship, allowing them to bank millions. Together they have a pretty hefty nest egg. And with those funds, the couple continues to lavish each other with expensive gifts. Some of …
When it comes to celebrity, A-list couples, they don't get much bigger than Beyoncé and Jay-Z. Individually they each dominate their careers in music and entrepreneurship, allowing them to bank millions. Together they have a pretty hefty nest egg. And with those funds, the couple continues to lavish each other with expensive gifts. Some of the most significant gifts came in the form of birthday presents. When Beyoncé turned 25, for example, Jay-Z presented her with a $1 million show of affection.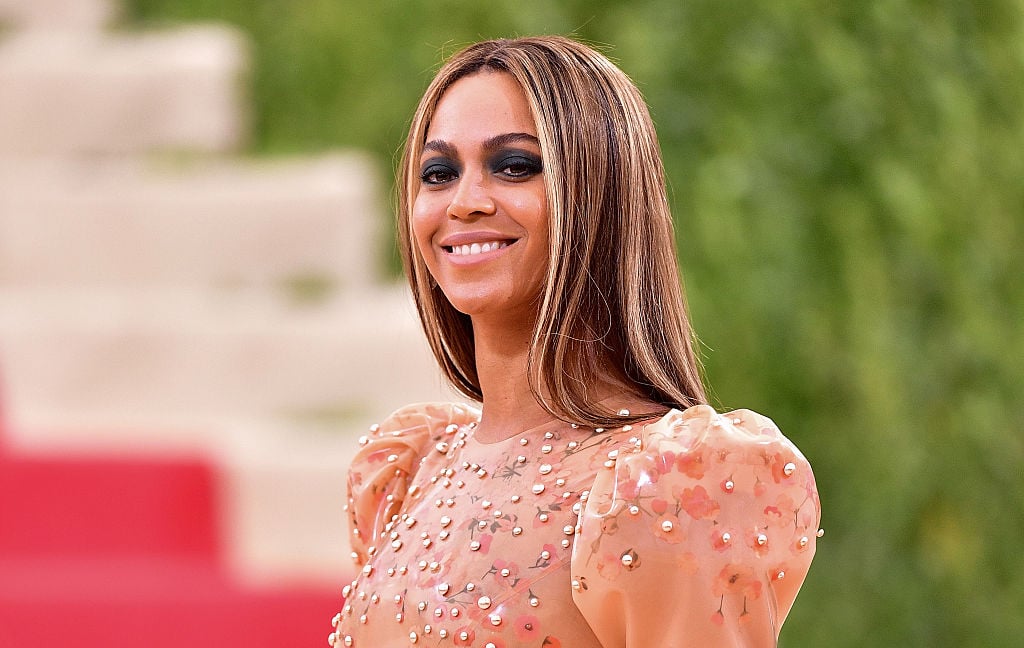 The most high-profile celebrity, yet private relationship
Jay-Z and Beyoncé tend to keep the details of their private life, well, private. So, there is some speculation as to when the couple actually met. According to Insider, based on an interview with Seventeen Magazine, Beyoncé suggests they met somewhere between September 1999 and August 2000. Beyoncé said she was 18 at the time and told Oprah Winfrey they didn't truly begin dating until she was 19 years old. We do know the couple started dating in 2002 and eventually married in April of 2008. They even managed to keep the details of their wedding private, and some reports say only about 30 people were in attendance on the big day. Despite some turbulent times, the couple continues to dominate in music and various business projects, including Jay-Z's clothing line. Together, the dynamic duo is estimated to be worth $1.4 billion.
The couple's love of cars
With a few million dollars lying around, Jay and Bey continue to build their impressive collection of cars. There are a few pricey models in the celebrity garage, including the Mercedes-Benz McLaren SLR, which is one of only 3,500 produce, according to Hot Cars. A $670,000 Pagani Zonda F is also part of the collection, and so is the Alfa Romeo Series 2 Spider. They also enjoy the classics, like their 1957 C1 Corvette. And of course, the Cadillac Escalade for family outings and a Jeep Wrangler for off-roading adventures are also favorites of the two. From exotic sports cars to family-friendly, everyday drivers, Jay-Z and Beyoncé have it all.
Beyoncé's $1 million 25th birthday present
Nothing says, "I love you, babe," quite like a $1 million set of wheels. And for Beyoncé's 25th birthday, that's just what Jay-Z spent on the 1959 Rolls-Royce Convertible. It's a classy car, with more luxurious and upscale touchpoints than sporty characteristics, per se. But don't mistake this car for grandma's Sunday driver. Under the stylish hood, it boasts a 6.2L engine, surging it to 60 mph in a measly 10.3 seconds. It set Jay-Z back a whopping million but was a drop in the bucket for him and the perfect 25th birthday present for his lovely wife.
An extravagant gifting habit between the two
Beyonce and Jay-Z notoriously gift each other at the most extravagant levels. Outspending and flattery in the form of presents have been a staple in their relationship from the beginning. Jay-Z may have spent $1 million on Bey's Rolls-Royce, but she's forked over the cash on hefty price tag gifts, as well. She bought Jay a Bugatti Veyron Grand Sport worth $2 million. She's also spent $40 million on a private plane to celebrate the birth of their daughter, Blue Ivy. She once bought him a $500,000 ring and even booked a yacht getaway that cost $900,000 a day. Upping the ante in the gift department might prove Jay-Z winning, though. He once bought his Game of Thrones loving wife Queen Daenery's dragon eggs.
Jay-Z and Beyoncé certainly know how to set the bar high, both in career success and high-dollar gift giving. Showing their affection through lavish and expensive presents only seems fitting, especially for the A-listing, high-profile, and celebrity couple that they are.