Beyoncé's Beauty Icons Include Cher, Diana Ross, and Marilyn Monroe
There are few women in the music industry who are more accomplished than Beyoncé Giselle Knowles-Carter. Besides being a superb musician, Beyoncé is a leader among women.
She's a feminist and an activist, empowering people across the globe to fight against injustice. She inspires others. She opens up, and she lets people in. She makes us feel like we can relate to her, like we're all in this together.
She also makes us feel beautiful. She teaches women to love their bodies and embrace their natural beauty, which is a priceless lesson. It's no surprise that many of Beyoncé's beauty icons are a few of the most fashionable women in entertainment history. 
Beyoncé: Beauty, talent, and determination
Beyoncé has topped music charts for decades. The singer was born in 1981 in Houston, Texas. Singing has been her lifelong passion, and she began participating in numerous competitions at a very young age. 
When Beyoncé was just 9 years old, she formed a group with some of her friends. The group was called Girl's Tyme, and in 1992, they competed on the popular talent show, Star Search. The girls did not win Star Search, but they got a lucky break five years later. 
In 1997, the group landed a recording contract with Columbia Records. Their name was now Destiny's Child and in 1998 they released their first album. The self-titled debut album featured the hit "No, No, No." The group's breakthrough album came in 1999, The Writing's on the Wall.
The best-selling album included the girls' first No. 1 singles, "Say My Name" and "Bills, Bills, Bills." Their third album, Survivor, reached the No. 1 spot on the Billboard 200. 
Despite the group's success, Beyoncé began to pursue a solo career. She released her first solo album in 2003, titled Dangerously in Love. The album was a hit. In 2004, the talented musician won five Grammy Awards, including Best Female R&B Performance. 
Beyoncé's second solo album, B-Day, had several hits including the chart-topping "Irreplaceable." The incredible artist also graced the big screen in 2006, starring in the film Dreamgirls.
In 2008, Beyoncé tied the knot with long-time beau, Jay-Z. Married life didn't slow her down, and that same year she released I Am…Sasha Fierce. In addition to a wedding and a new album, she also had the opportunity to portray the legendary Etta James in the film Cadillac Records.
In between starring in films and making music, Beyoncé found the time to have three beautiful children with hubby Jay-Z. She has continued to record albums, perform at awards shows, and expand her acting career. She delivered a stellar performance in the halftime show at Super Bowl XLVII. The superstar's latest achievement was the honor of winning the BET Humanitarian Award, presented to her by Michelle Obama. 
Beyonce's beauty icons are film and music legends
In a recent interview with Allure, Beyoncé revealed that she gets her beauty inspiration from a few of the most iconic ladies in film and music history. She loves the classic styles of Audrey Hepburn and Marilyn Monroe. Both women were influential fashion icons in Hollywood. Hepburn's wide-eyed innocence, simple dresses, cropped pants, and ballet flats made her America's sweetheart. 
Monroe was the picture of Hollywood glamour. Her flirty dresses were cut to flatter her figure, and stiletto heels always added a sultry touch. She loved sumptuous materials and a lot of sparkle, and many of her dresses were covered in dazzling sequins. 
Beyoncé also said she appreciates the edgier style choices of legendary musicians Cher and Diana Ross. Cher's cutting edge fashions changed with each decade. From fur vests to embroidered ponchos to her famous Bob Mackie gowns, Cher was incredibly fashion-forward. 
Diana Ross embraced her naturally gorgeous, curly hair, paving the way for women everywhere to go natural. Ross was also well-known for her spidery lashes and her awe-inspiring gowns. Whether Ross was wearing a shiny purple jumpsuit on stage or a stunning blue-sequined evening gown on the red carpet, she was stunning.
Take a peek at Beyoncé's beauty secrets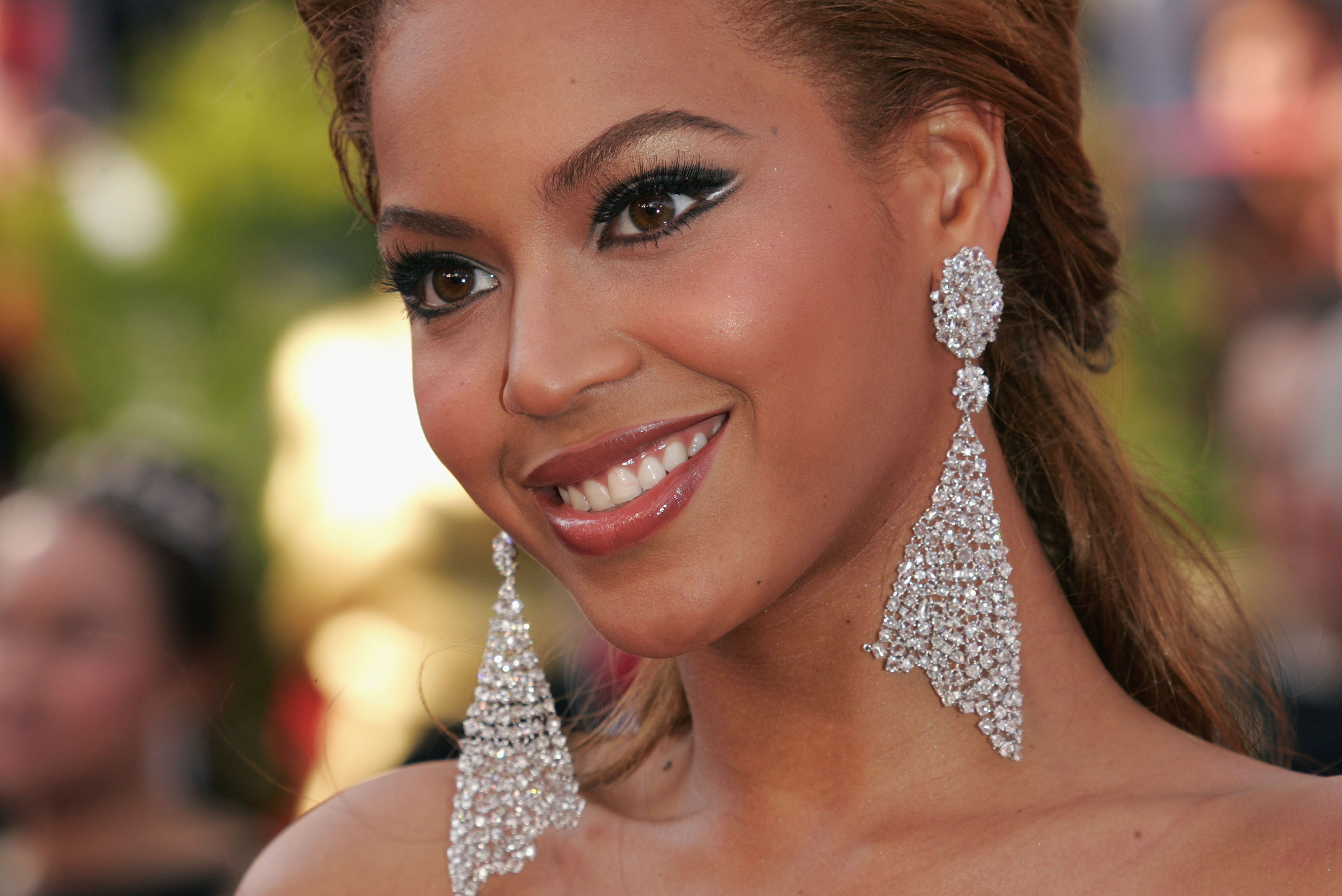 It can't be easy to look great all the time, especially when you're a workaholic like Beyoncé. Yet she always manages to look flawless. How does she do it? Better yet–can we do it? 

First, Beyoncé says it's important to always carry a pair of sunglasses. If your eyes are a bit tired, you can always hide them! She also swears by a bit of gold eye shadow on the inner corners of the eyes to brighten them up. 
She has a few go-to items that make every red carpet appearance flawless. A bronzer gives you a subtle, golden glow. Makeup primer is a must, and powder helps keep it all fresh. Waterproof mascara prevents any chance of smudges. As for your hair, Beyoncé says nothing holds like L'Oreal Paris Elnett hairspray. 
Beyoncé also loves to experiment with her hair–much to her hairdresser's dismay. As far as diet and exercise, she doesn't have a strict routine for either. When she's on tour, she gets plenty of exercise during her performances. She doesn't go on tough diets, but she does watch what she eats. She says she tends to eat cereal, salad, and light dinners during the week. On Sundays, however, she lets herself eat what she wants. Sounds like this superstar is beautiful and down-to-earth!