Beyonce's 'Break My Soul' Song Drop: What We Know and How to Listen
Beyoncé is back. The superstar singer with more Grammys than Michael Jackson announced she'll drop a new song, "Break My Soul," at midnight eastern on June 20, 2022. We've had to wait a few years for a full-fledged Beyoncé solo album, but the wait is almost over. Here's what we know about the song, album, and how to listen.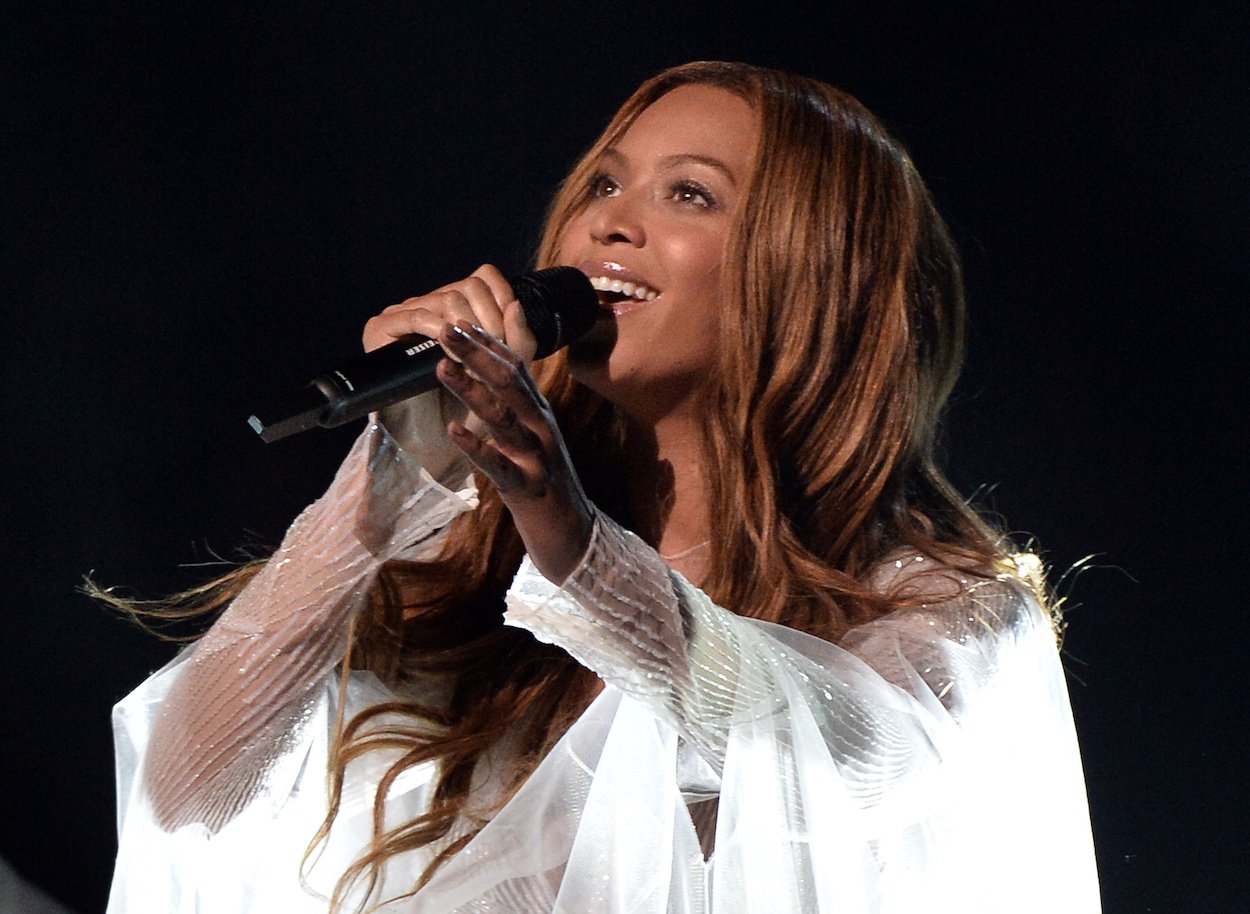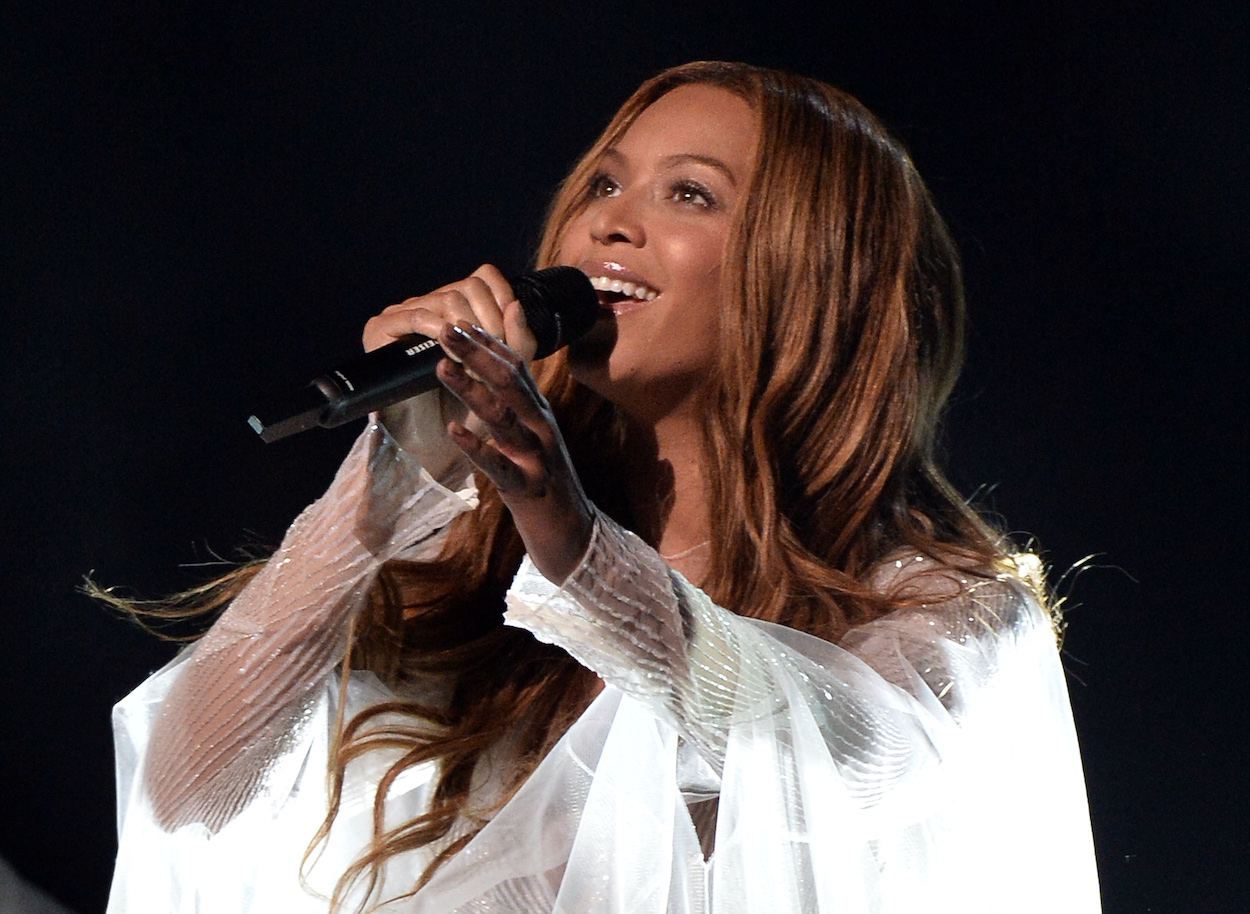 Beyoncé to debut "Break My Soul" on June 22, 2022
The last time we saw Beyoncé bless us with a new album was 2016 when she released Lemonade. We had the live Homecoming album and The Lion King soundtrack, which only featured Beyoncé singing solo on only four songs.
"Break My Soul" seems to be the sixth song on the upcoming album Renaissance, which will end a six-year drought between Beyoncé solo albums.
Beyoncé didn't reveal specific details on how to listen to "Break My Soul" on her social media, but Renaissance is available to pre-save on Apple Music, Spotify, and Tidal as the Independent reports. So there's a very good chance those services will stream the new song when it drops at midnight.
RELATED: Beyoncé Teases New Music: 'The Music Is Coming!'

'Renaissance' comes out July 29 and will be Beyoncé's seventh studio album
Based on Beyoncé's social media posts about the song drop, "Break My Soul" seems to be the sixth song on the album Renaissance. Both her Twitter and Instagram profiles read, "6.ㅤ ㅤ BREAK MY SOUL ㅤ midnight ET."
Information about the album is sparse, but we know a few things:
The album drops Friday, July 29, 2022.
Fans can purchase a physical copy of the album via the Beyoncé website. It comes in four box-set "poses," but the first and the fourth poses are sold out.
Renaissance could be a multi-pronged project. Bey's website lists it as "Act 1."
The one-time Destiny's Child star has released six studio albums ahead of Renaissance: Dangerously in Love, B'day, I Am…Sasha Fierce, 4, Beyoncé, and Lemonade.
In 2018, Beyoncé teamed with Jay-Z to form The Carters and release Everything Is Love. Homecoming: The Live Album and The Lion King soundtrack both landed in 2019, but those weren't full-fledged solo efforts with new material.
RELATED: Beyoncé Has a 'Crazy Archive' That Contains Thousands of Hours of Private Footage 
Why 'Renaissance' could lead to more Grammy Award wins for Beyoncé
The 2021 Grammy Awards turned into the Beyoncé show as she earned four golden Grammophones. She won for Best R&B Performance for the single "Black Parade," bested the field to win Best Rap Song and Best Rap Performance for "Savage," and won for Best Music Video for "Brown Skin Girl" from The Lion King soundtrack.
After she released Homecoming, Beyoncé won the Grammy for Best Music Film the following year, per the Grammy Awards site. The Carters collaboration with Jay-Z led to a Grammy win. Lemonade led to a pair of Grammy wins. The Beyoncé album got her three.
Sensing a theme?

Every time she has released a solo album, the Grammys handed Beyoncé statuettes the following year. "Break My Soul" dropping could be the first step to the new album Renaissance going platinum and Beyoncé winning multiple Grammys yet again.
For more on the entertainment world and exclusive interviews, subscribe to Showbiz Cheat Sheet's YouTube channel. 
RELATED: Beyoncé's Net Worth Could Greatly Increase Thanks to Her Latest Business Venture