Beyoncé's Must-Have Beauty Product Is a $7 Drugstore Find
Beyoncé once raved about an affordable drugstore beauty product.
Beyoncé is one of the most popular celebrities of the ages, and rightfully so. The Texas native has come a long way since her musical career began with Destiny's Child. Me, Myself, and I, Dangerously in Love, and Lemonade are just a few of the iconic albums she has created over the past few years. She is also well-known for her relationship and marriage to fellow musician Jay-Z.
More recently Beyoncé has been in the headlines and media for an upcoming visual album that she will be releasing. There doesn't seem to be anything that Beyoncé can't do, and her looks are always out-of-this-world. See what surprising advice the star shared when it came to her beauty routines. 
Beyoncé's background in beauty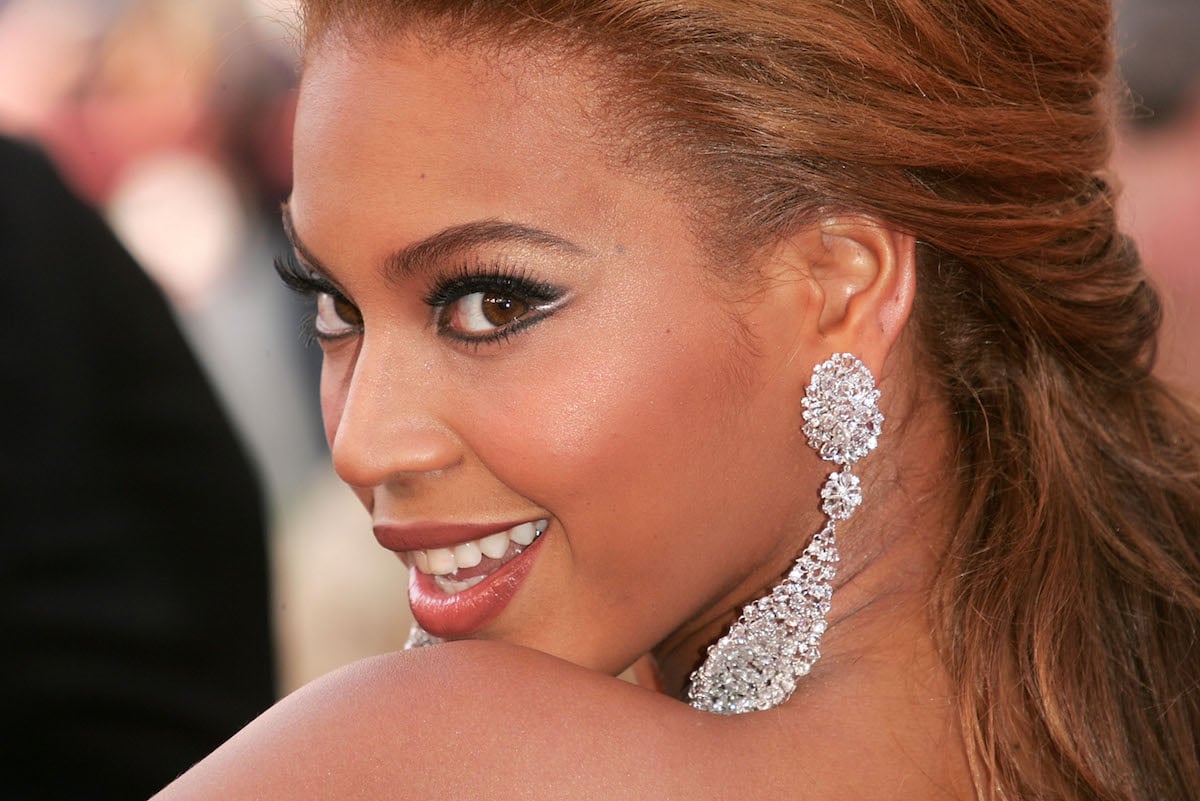 Beyoncé is often seen in interviews and on camera speaking about why her work means so much to her. Typically, her fans and viewers are praising her for her music, but the famous celebrity does so much more than perform and create music.
In an interview with Allure, Beyoncé shared the background behind her fragrances. Heat and Heat Rush both were designed and developed with Beyoncé's mother in mind.
The talented star explained: "It was important to me that they work for all occasions because I don't like to switch up. I like to have a signature scent so that when I walk past, everyone knows it's me. My mother always wore the same fragrance [when I was a kid] and every time I smell it, I think of her."
There is something very whimsical about hearing Beyoncé reflect on her childhood. Since Beyoncé's rise in the public eye, her fans and so much of the world have turned to and relied on the talent star to continuously share her advice when it comes to this department. 
What are some of Beyoncé's tips and tricks when it comes to beauty? 
Luckily, Beyoncé has never been shy about sharing any of her tips and tricks when it comes to her beauty routines. When it comes to scrubs and moisturizing she admitted that Carol's Daughter is her favorite brand to use.
When speaking about the product she explained: "It feels like the beach and it has the most beautiful scent. I'm always rushing, and this scrub is moisturizing, so it cuts out a step for me because I don't have to completely cover myself with lotion." 
Fortunately, her wisdom and guidance don't stop there. When it comes to hair, Beyoncé stated that L'Oréal Elnett Satin Hairspray is her secret weapon. The singer shared that the spray is capable of holding just about any hairstyle. Beyoncé said she loves it so much since "it's very light and holds whatever hairstyle you want." There is no arguing that. 
What must-have beauty product does Beyoncé use that can be found at the drugstore? 
Over the years the world has gotten to know Beyoncé on many different levels. Though there is no questioning her levels of success and fame, there is something that is so satisfyingly real and genuine about the popular celebrity.
For instance, Beyoncé shared that one of her top must-have beauty products only costs a mere $7. On top of this, it can be found at just about any drugstore. The product, Smith's Rosebud Salve, is what Beyoncé claims she uses for everything.
Though it may be considered unconventional at first the star explained: "I love the Rosebud Salve in the blue can. [Ed note: It's Smith's!] I wear it with my lipstick. I did this trick last summer, when I was on vacation: I used it to prime my lashes before curling. It was like a natural mascara. It made the lashes hold the curl and look shiny. I use it for everything!"
It seems like a small price to pay to help keep a look stay fresh and intact.