Beyoncé's Recipe for Lemonade Is Going Viral Again
Find out why Beyonce's family recipe for lemonade has gone viral again.
Every time Beyoncé drops an album it becomes an instant classic. And now her fans are awaiting the release of her new album Black Is King via Disney+ on July 31, 2020.
Ahead of that premiere, members of the Beyhive have been reminiscing about another one of the singer's visual albums: Lemonade. It was released in 2016 and had everyone asking: Who's Becky with the good hair? Below are a few things you may not have known about the album and why Bey's recipe for lemonade is going viral, again.
Interesting facts about Beyonce's 'Lemonade' album
Lemonade is Queen Bey's sixth solo album and focuses on oppression Black women face as well as Jay-Z infidelity. As for the title, that actually came from a speech Jay-Z's grandmother, Hattie White, gave during her 90th birthday party in 2015.
"I had my ups and downs, but I always find the inner strength to pull myself up. I was served lemons, but I made lemonade," White said, according to IMDb.
Several famous faces were featured on the album including Zendaya, Winnie Harlow, Amandla Stenberg, Chloe Bailey, Halle Bailey, Quvenzhané Wallis, and tennis superstar Serena Williams. The athlete spoke to ESPN about her memorable cameo.
"[Beyoncé] told me that she just wants me to dance, like just be really free and just dance like nobody's looking and go all out." Williams explained. "So that wasn't easy in the beginning, but then it got easier."
At the end of the album, we hear Bey saying, "Grandmother, the alchemist. You spun gold out of this hard life. Conjured beauty from the things left behind. Found healing where it did not live. Discovered the antidote in your own kitchen. Broke the curse with your own two hands. You passed the instructions down to your daughter, who then passed it down to her daughter."
The lemonade recipe is from Beyonce's late grandmother, Agnéz Deréon, and it has gone viral. With so many people spending more time at home due to the coronavirus (COVID-19) pandemic, celebrity recipes have become extremely popular. Moreover, lemonade is a perfect summertime drink and the only family recipe Bey has shared with fans. She previously shared her own recipe for guacamole but recipe writing isn't her thing.
Beyonce's family recipe for making lemonade
This special recipe for the refreshing beverage has been passed down through generations of Bey's family.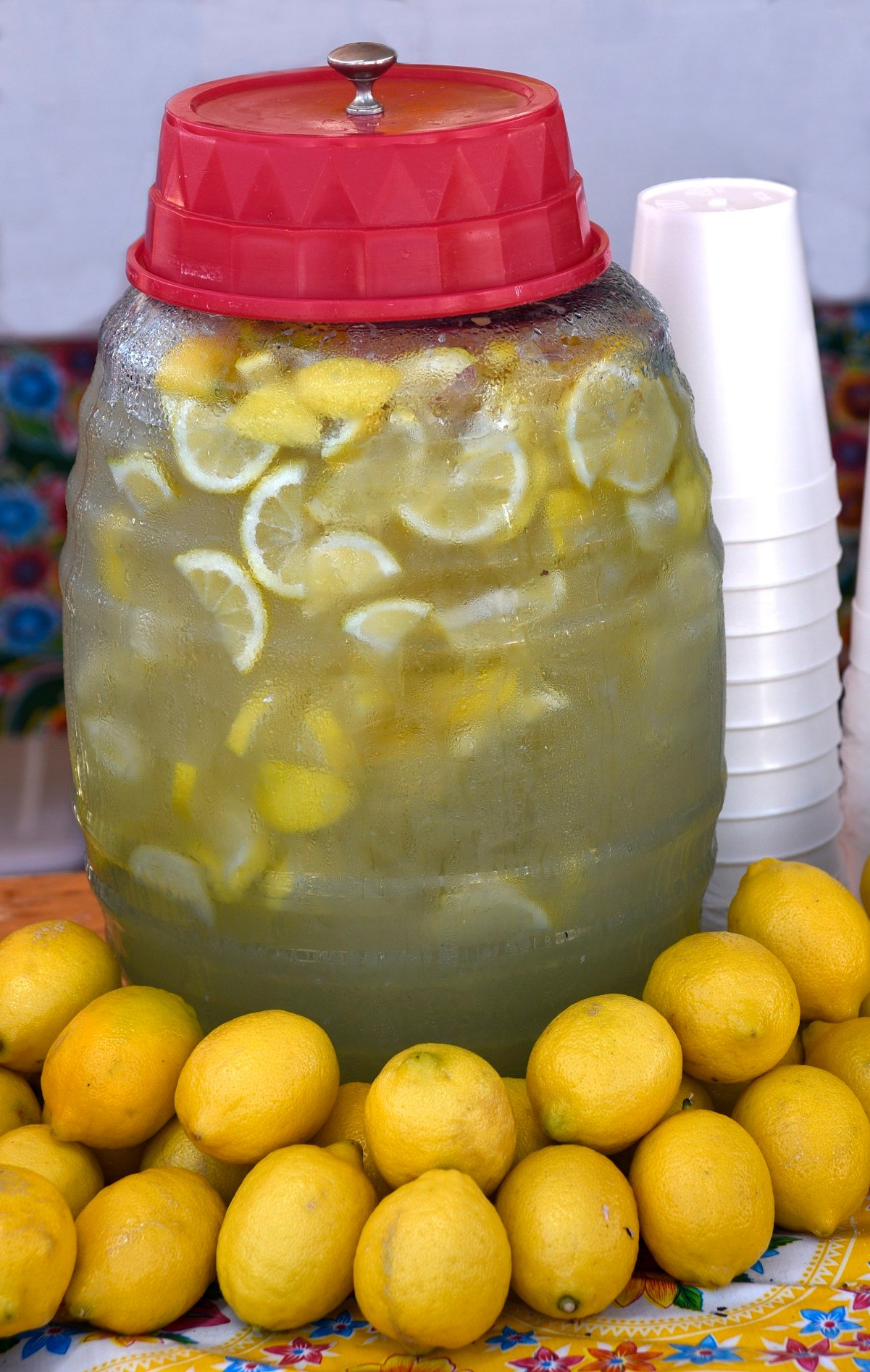 To make the lemonade you'll need one clean napkin and these ingredients:
(Makes 4-5 cups)
One pint of water (2 cups)
1/2 pound of sugar (about 2 and a half cups)
The juice of eight lemons
The zest of lemon
Two jugs
Then follow these instructions:
Take one pint of water and add a half pound of sugar
Then add the juice of eight lemons and the zest of a half lemon
Pour the water from one jug to the other several times
Strain through a clean napkin