Beyond 'Black Panther': Chadwick Boseman's 5 Must-See Films
Actor Chadwick Boseman from the groundbreaking film Black Panther would have celebrated his 44th birthday on Nov. 29. Boseman died in August, leaving behind an impactful legacy of films and memories of a kind person who quietly made a difference in the lives he touched.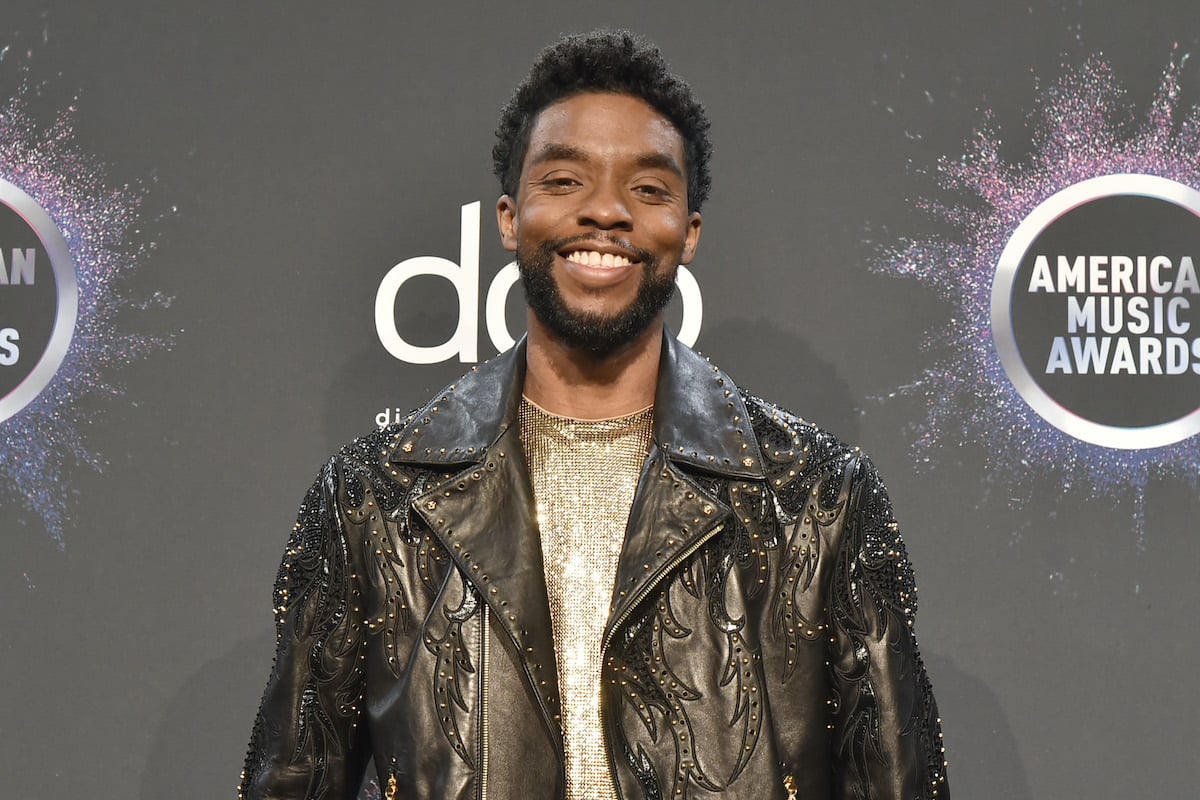 "A very, very gentle soul," filmmaker Barry Levinson said in Sept., ET reports. "A great talent, obviously." Actor Phylicia Rashad, who was one of Boseman's teachers at Howard also recalled his smile. "I remember his smile and his gentle way," she told ET. "I remember his unending curiosity and his love of study, studying many things all of the time."
"When I look back on his body of film work, and I have been able to see quite a bit of it in these last few weeks, it never ceases to amaze me how very different he is in each and every role," Rashad added. "And the differences are subtle. They are not sweet rolled, they are not manipulated, they are not contrived. He presents a real person and persona in every character he plays."
Black Panther changed how superhero films are developed. But Boseman's other films also made an impact.  National Today is celebrating Boseman's life and achievements with a new commemorative holiday, Chadwick Boseman Day.
Chadwick Boseman's 5 'must-see' films
National Today selected five films fans should watch:
1. Da 5 Bloods
This Spike Lee war film follows a group of Vietnam War veterans as they return back to Asia hoping to find the remains of their fallen squad leader. Spike Lee said after Boseman's death that he had no idea the actor was sick during filming and that he never complained once, despite them filming in 100 degrees heat every day. 
2. Marshall
Boseman plays the lead in this biographical legal drama about Thurgood Marshall, the first-ever African American Supreme Court Justice. He was widely praised for his performance. Plus, the film went on to pick up an Oscar nomination for Best Original Song.  
3. 42
Often cited as the film that elevated Boseman's career, 42 sees Boseman playing baseball legend Jackie Robinson. It was released in 2013, generating almost $100 million at the box office. 
4. Get On Up
It was after seeing Boseman in Get On Up, that the Marvel President sought him out for Black Panther. Boseman had big boots to fill in Get On Up, playing the legendary singer James Brown. But he was widely applauded for his performance.  
5. The Express
Boseman's first movie role from 2008 is about Ernie Davis, the first black football player to win the Heisman Trophy. Boseman plays Floyd Little, a running back who is on the same team as Davis.  
Chadwick Boseman was receiving treatment for cancer when he filmed
Boseman was quietly being treated for cancer but continued to work. "Chadwick was diagnosed with stage III colon cancer in 2016, and battled with it these last 4 years as it progressed to stage IV," according to a statement on Boseman's Instagram. "A true fighter, Chadwick persevered through it all, and brought you many of the films you have come to love so much. From Marshall to Da 5 Bloods, August Wilson's Ma Rainey's Black Bottom and several more, all were filmed during and between countless surgeries and chemotherapy."
Fans flooded Boseman's Instagram to remember the actor on his birthday. "Happy bday king," one person commented. "We miss you." Another person wrote, "Rest in love."