Bhad Bhabie out of Rehab After Entering for Substance Abuse and Issues from Childhood Trauma
Bhad Bhabie is typically in headlines for controversial reasons. Things were a different tone earlier this month when it was revealed that the rapper had entered rehab. Now, as the month nears an end, the musician and social media star has revealed she is now out.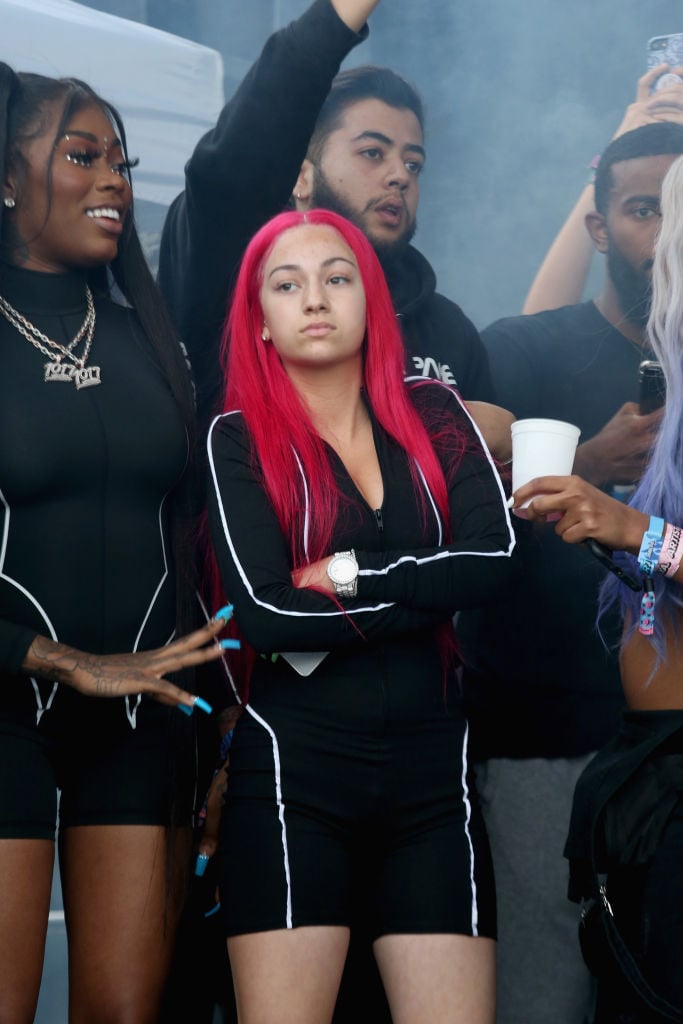 Who is Danielle Bregoli aka Bhad Bhabie?
Bregoli is most known as the "Cash Me Outside" girl from Dr. Phil in 2016. She was featured in the episode, "I Want To Give Up My Car-Stealing, Knife-Wielding, Twerking 13-Year-Old Daughter Who Tried To Frame Me For A Crime" which viral. After gaining all of this buzz, she decided to parlay this newfound attention into a music career, going by the name Bhad Bhabie.
Since 2017, she's released several singles and projects and has had multiple songs chart on the Billboard Hot 100. Her 2018 single, "Gucci Flip Flops," featuring rapper Lil Yachty, was her first Platinum single. Her first commercial mixtape, 15, featured collaborations with YG, City Girls, Ty Dolla $ign, Lil Baby, and more. Aside from this, she has also collaborated with artists like Megan Thee Stallion and Tory Lanez. Bregoli was named one of Time magazine's most influential teens in 2018.
Though she has put out a lot of music, Bregoli seems to still garner attention due to controversy. She has been called out for cultural appropriating Black people numerous times, specifically because her skin continues to appear darker and she frequently wears her hair in braids. A lot of people believe that Bregoli practices "blackfishing," a term coined last year relating to how white women cosplay as Black women and profit off of this likeness.
She is now out of rehab after going in for several issues
On June 3, Bregoli's team posted a statement on her Instagram that she would be entering rehab. TMZ first broke the news, noting that Bregoli and her team were aware of the "severity" of the issue, which his why they wanted to take action.
The statement from Bregoli's team read: "Danielle has been working hard for the past few years and made a positive decision to take some much-needed time off to attend to some personal issues. For [the] past few weeks, she has been in a treatment center receiving and continuing to receive professional support. She loves her fans, and has promised to return better, and healthier than ever. Please respect her and her families [sic] privacy at this time."
According to Page Six, she posted a video this week, announcing that she is out of rehab after seeking treatment. Her representative confirmed to the publication that she was out and focusing on her music now. She said in a video on her Instagram story that she was "back and better than ever," noting that she needed to separate herself from "some people." Bregoli also added that there was "a lot going on in my personal life."
She was in rehab around two weeks, which is under the estimated 30 to 60 days that was in TMZ's initial report about her admittance into an undisclosed facility.