'Big Bang Theory' Name-Dropped Mayim Bialik Before She Joined the CBS Series
The cast of 'The Big Bank Theory' name-dropped Mayim Bialik on the series before the actress joined the show.
Although it's not unheard of, it's relatively rare for a performer to star in two well-liked sitcoms that aren't related to each other. It's truly rare when the second show references the first show and sort of predicts the future. 
The performer in question is Mayim Bialik, who was a late entry into The Big Bang Theory, having already been famous as TV's Blossom. Those going through The Big Bang Theory episodes on HBO Max will remember that Bialik was sort of on the show before she was on the show. 
How did Mayim Bialik get famous?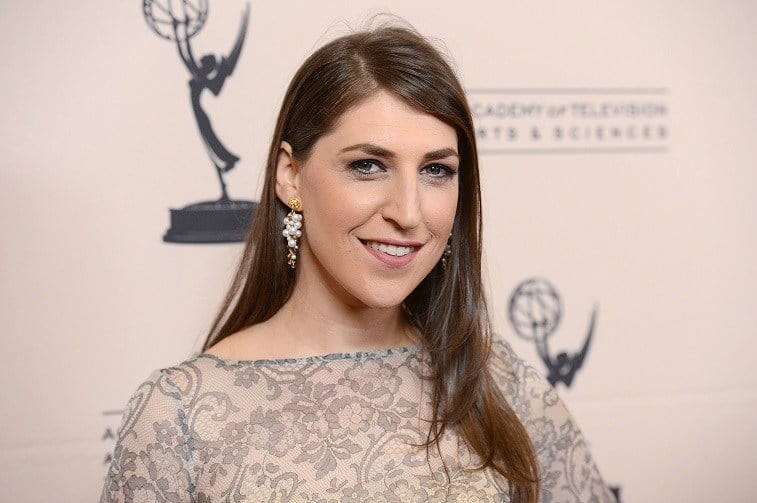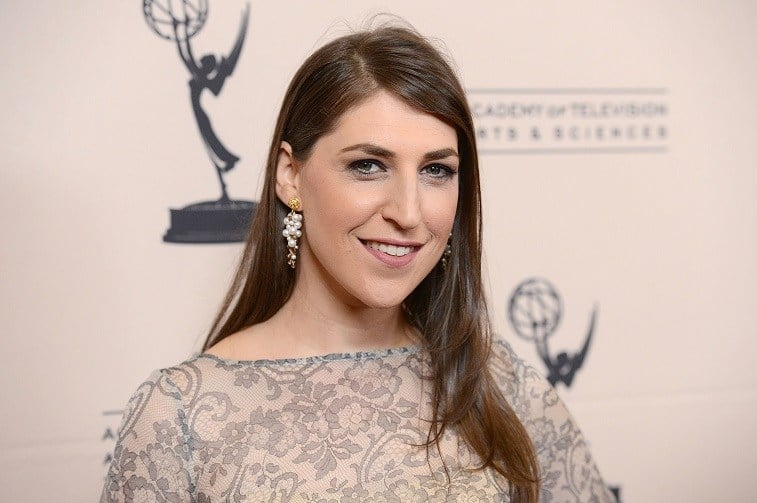 Although Blossom took her career to a new level, Bialik had already seen some degree of fame as a child actress. Her first acting job was a part of the cult horror film Pumpkinhead, and she followed that up with parts in The Facts of Life, Webster, and other TV shows. She was also the young Bette Midler in the movie Beaches. 
Blossom came along in 1990, with Bialik's title character living with her father and two older brothers after Blossom's mother left the family to pursue her own life and career. The series also starred Ted Wass as Blossom Father, Joey Lawrence as Blossom's brother, and Jenna Von Oy as Six, Blossom's best friend. It ran for five seasons and 114 episodes. 
Bialik joined The Big Bang Theory in 2010 as Dr. Amy Flower, who became the wife of Sheldon Cooper. She stayed with that series, earning four Emmy nominations in consecutive years,  until it concluded last year, having run for 12 seasons total. But even before Bialik joined the cast, she had a reputation on The Big Bang Theory. 
How 'Big Bang Theory' referenced  Bialik before she was cast
According to Digital Spy, Bialik — the actress — was referenced earlier in The Big Bang Theory. One was that in the very first season, Raj suggests recruiting Bialik to their Physics Bowl team, saying: "You know who's apparently very smart is the girl who played TV's Blossom. She got a Ph.D. in neuroscience or something." 
Raj and the show weren't joking. She's an actual doctor, having received a Ph.D. in neuroscience studies.
After Blossom wrapped, she attended UCLA and got her degree in neuroscience, Hebrew studies, and Jewish studies. Her dissertation explored hypothalamic activity in patients with Prader-Willi syndrome, titled 'Hypothalamic regulation in relation to maladaptive, obsessive-compulsive, affiliative, and satiety behaviors in Prader-Willi syndrome'. 
Befitting someone who has a Ph.D., Bialik is not someone to rest on her laurels. That's why she's rarely if ever watched an episode of The Big Bang Theory — or any other show she's made, for that matter. According to another Digital Spy piece, Bialik said: "I've never seen most of the episodes …  I don't watch myself on television. I've never sat and watched an episode of our show, ever."
What is Mayim Bialik doing now?
Even though Bialik wasn't on Big Bang for its entirety, she was on long enough that it took quite some time for the end to sink in when it hit last year.
"The whole cast, we kind of talked about it together, but I think the reality of it ending took a long time for it to really settle in. What felt the strangest wasn't when we finished filming in the spring, it was in the fall when we would have been going back to work," she said. 
She and her new production company, Sad Clown Productions, had signed exclusive contracts with Warner Bros. Entertainment, which made The Big Bang Theory. Sad Clown Productions, in conjunction with Jim Parsons' That's Wonderful Productions, BBC Studios, and Miranda Hart, will be executive producing a starring vehicle for Bialik, titled Call Me Kat, according to Variety.