'Big Brother 19' Star Megan Lowder Reveals the Real Cause Behind Her Self-Eviction
It's nearly impossible to leave the Big Brother house by any other means than eviction as contestants are allowed to do almost anything. For example, Season 8's Dick Donato poured iced tea over Jen Johnson's head and burned her several times with a lit cigarette.
Also, Season 19 winner Josh Martinez banged pots and pans in houseguests' faces, and many Big Brother 15 contestants lost their jobs from racist things they said caught on the Live Feeds.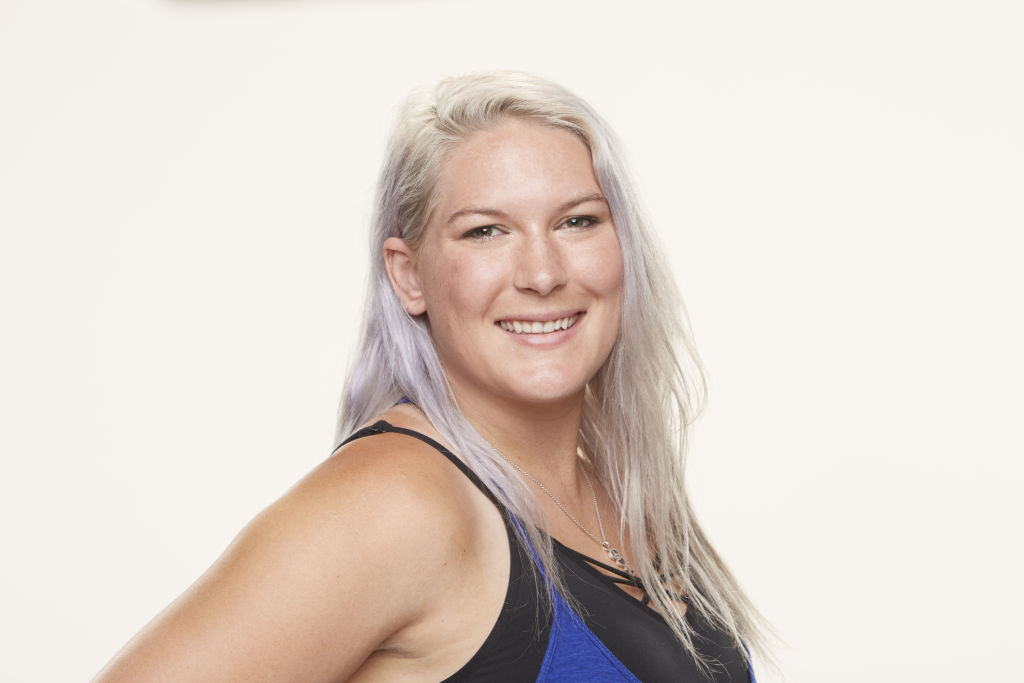 However, there have been four houseguests who Big Brother had to remove from the house including Justin Sebik (Season 2) who drunkenly held a knife to another contestant's throat, Scott Weintraub (Season 4) because he threw chairs everywhere, Chima Simone (Season 11) who refused to follow the rules, and Willie Hantz (Season 14) because he got into a physical altercation.
Only one contestant in Big Brother history has ever self-evicted, and that's Navy veteran, Megan Lowder. Even though she already disclosed why she chose to leave the house, in a new interview, she explained what really happened behind the scenes.
Megan Lowder self-evicted in 'Big Brother 19'
Eventual winner Josh Martinez felt like he couldn't trust Megan Lowder and confronted her twice in front of several people. He later apologized to her in private, but Head of Household Cody Nickson placed her on the block the next day as she didn't fit in with his "babes" alliance.
In his nomination speech, he bluntly informed everyone that he chose the Navy veteran because he "just doesn't like her that much." Then, Megan misunderstood a comment Jessica Graf made and thought she called Asian-American houseguest Alex Ow a "panda."
Trying to be a good friend, Megan told Alex what Jessica said, and it turned into a massive argument between all three ladies. Extremely upset, Megan went into the Diary Room and eventually self-evicted.
Megan Lowder revealed the real cause behind her self-eviction
After her episode aired, Megan revealed she had PTSD from a sexual attack that occurred while she served in the Navy. Therefore, the combination of Josh, Cody, Jessica, and Alex "yelling" and "attacking" her caused her to "get physically ill," so she decided to leave the house.
In an EW article about reality television casting, Megan admitted there was more to her self-eviction than she previously stated. According to the Navy veteran, she told a female casting producer about her sexual assault and PTSD early into her audition process.
Megan said the producer asked her not to disclose it to anyone else because they might think she won't want to get into a "showmance, and you know how big the show is on showmances."
Therefore, the Navy Veteran followed her advice and even stopped taking her anxiety and depression medications cold turkey a few days before she left for filming.
However, the withdrawal symptoms compounded upon the pressure and confrontations she had caused her to reach a breaking point after eight days in the house.
Even though she had a tough experience on the show, she doesn't regret anything and is glad that producers are now encouraging contestants to open up more about their mental health.
According to EW, CBS had no comment, and the female casting producer who told Megan to conceal her past no longer works for Big Brother.