'Big Brother 21' Fans Are Tweeting About Jackson's Watermelon Obsession
'Big Brother 21' fans noticed that Jackson Michie is obsessed with watermelon. Find out what they're tweeting about it and more.
Jackson Michie is still in the Big Brother house and fans are watching him closely. One thing they noticed is that he really loves eating watermelon. Find out what the Big Brother 21 fans have to say about his obsession on Twitter and more.
Many fans have turned on Jackson Michie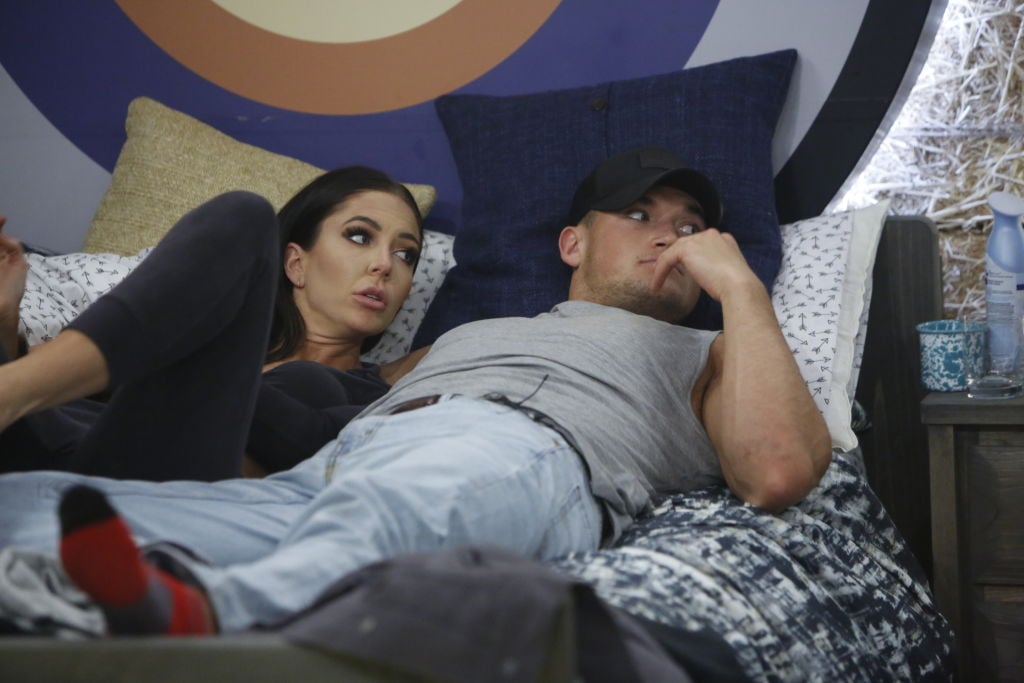 Jackson Michie lost a lot of fans in the house. That's because he started the season off playing hard. He was voted Camp Director and he was given the task to banish four houseguests. Michie chose Cliff Hogg III, Kemi Fakunle, Jessica Milagros, and David Alexander which didn't sit well with many because three of them are the minorities in the house.
He has continued to have a stronghold in the house by being part of powerful alliances like the Six Shooters Alliance. However, that alliance recently blew up and it's partially because Michie has been accused of not treating women well.
"I would gladly take out Michie. I do not like the way he talks to people. I don't like the way he talks to women, the way he talks to me," Christie Murphy told Nick Maccarone.
They previously believed he was cheating on slop
Live feed fans also weren't happy with Michie when he was a Have-Not. He previously volunteered to be on slop, which means he wasn't allowed to eat anything else until the punishment ended.
Many believed he was still sneaking snacks by taking them into the shower and turning his back to the camera. They were calling for him to get punished by automatically getting a vote against him when he is on the block.
This wasn't ever addressed on the show, and it's unknown if anything was said during live feeds. Eventually, he was no longer a Have-Not and things moved on. Now fans are talking about his love for watermelon.
Fans are posting watermelon jokes
Michie was introduced on the show by his mother giving him sliced up fruit. He even mentioned that one of the difficult things about being in the house will be not being able to get watermelon.
"Also, the food," reads his bio "I'm not a picky eater at all, but I eat a good amount of food. Not being able to grocery shop and get my daily watermelons or protein bars would be tough, but manageable."
The good news is that houseguests are able to give a list of food they want in the house. It looks like Michie made sure to include watermelon because he's been seen eating a lot of it on the live feeds. Fans are even starting to tweet about it.
Sam Smith, who was evicted from the house, also made a joke about Michie's watermelon habit. He made a video where he is in front of the TV. Michie is heard saying, "I lost. I let down myself, I let down my Holly, I let down my family, my friends."
Smith doesn't look too worried about him. He said, "OK body, calm down. Eat some watermelon, you'll be fine."