What 'Big Brother 21' Fans Are Saying About Jackson Michie Days After His Win
Jackson Michie won Big Brother 21 by a vote of six to 3 over Holly. His winning of half a million dollars was highly speculated by the fandom on Twitter. The viewers that watch the show in real-time accused the CBS production of favoring him and even aiding him to get to the finale.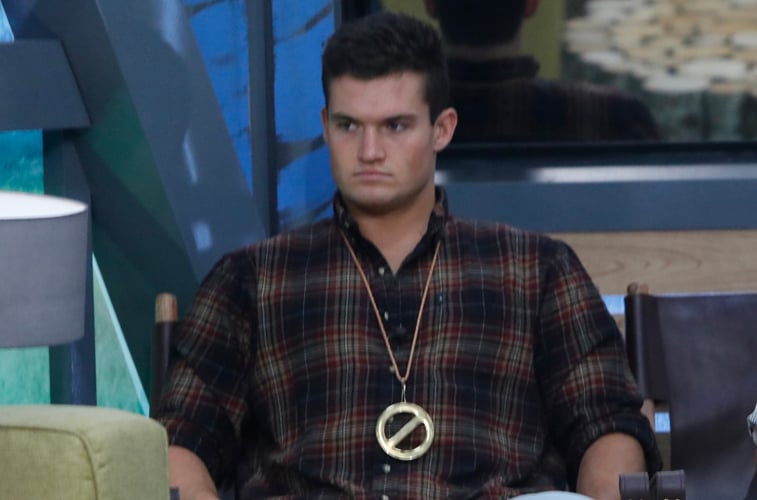 Michie's win was overshadowed when several controversies that developed online were brought to his attention. One of them was his treatment of women in the game, a question that his former ally Tommy Bracco asked.
"I know who I am and I know who I'm not, and I respect women more than anything," he told Entertainment Weekly. "I'm very abrasive and I have a lot of energy and passion in everything I say and do. And I'm that way towards everyone. And is it right? No. I know that I need to work on it and tone it down in a lot of areas, but I don't see race or gender or anyone when I'm having a conversation. And if someone upsets me, they upset me the same way that a guy would."
Another issue was when viewers perceived being a racist when during a task he put up for eviction minorities and an older person.
"Absolutely not," he answered during the live final. "This was strictly players against players. "Race, age, religion, gender… none of that ever had anything to do with any decision."
Fans are divided on Jackson Michie
Michie taking home the $500 million prize was met with criticism from loyal viewers. His crowning as a Big Brother champion divided fans at home.
A fan clearly upset by the houseguests that voted for him to win is taking action. "Currently unfollowing anyone who voted for Michie to win," she tweeted.
Another viewer was upset that production, via Chen, brought up the racist topic against Michie. "I watched the whole season, plus the feeds," the viewer wrote. "There might have been two comments that you could consider racist and they weren't from Michie. You gave in to the mob and ruined your finale for a handful of idiot fans. Way to ruin the show and slander your champion."
Another Twitter user left aside all the controversy and gave props to Michie for obtaining his objective. "You know what? [I've] got to give Michie respect," they said. "He came in the house and said he was [going to] walk out with confetti on his shoulders. He did that. Impressive resumé as well. Well done."
Michie's win gets political
Splicing the drama that is going on in Capitol Hill and the impeachment inquiry on Donald Trump, an ingenious fan compared it to the controversy around Michie.
"The House Democrats have secured enough votes to start impeachment proceedings on Jackson Michie's false win and cheating," they quipped.
A loyal fan went deep into the subject on what they believe Michie's win really means. "I hope CBS takes notice that winning everything does not equal what America sees as the winner," they tweeted. "Michie did not even get in the top 3 [of America's Favorite Player] even after dominating. It would be great if America could decide who to vote out each week or have some power."
Another viewer could get over the fact that Michie's win is a bad representation of the male gender. "Disappointed that Michie won," the viewer posted. "He treated women in a way that we should teach our men differently. He pulled jerk moves and then cried about it. If you have remorse before, you probably shouldn't do it."
Michie has definitely been one of the most controversial winners of the whole Big Brother series. Some fans think he deserved to win based on his gameplay while others oppose his winning due to his demeaning character. That's the decision the jury faces every season and this year they awarded Michie a win based on his strategy on getting to the finale.