'Big Brother 21': Jackson's Desire to Compete on 'The Challenge' Led To Another Fight With Holly
As the only Houseguests to win more than one Head of Household title, Jackson and Holly are the power showmance of Big Brother 21. Even though their wins have kept them safe for weeks on end, their relationship has been rocky.
BB Wine Night led to another fight between the two after Jackson expressed interest in competing on MTV's The Challenge. Because Holly dated a reality television star, Luke Pell from The Bachelorette, she isn't fond of Jackson going on another show, especially one known for hookups.
The two ended up getting into an hour-long fight after Holly, for the second time, called Jackson a name that he hates. What happened? Keep reading to find out.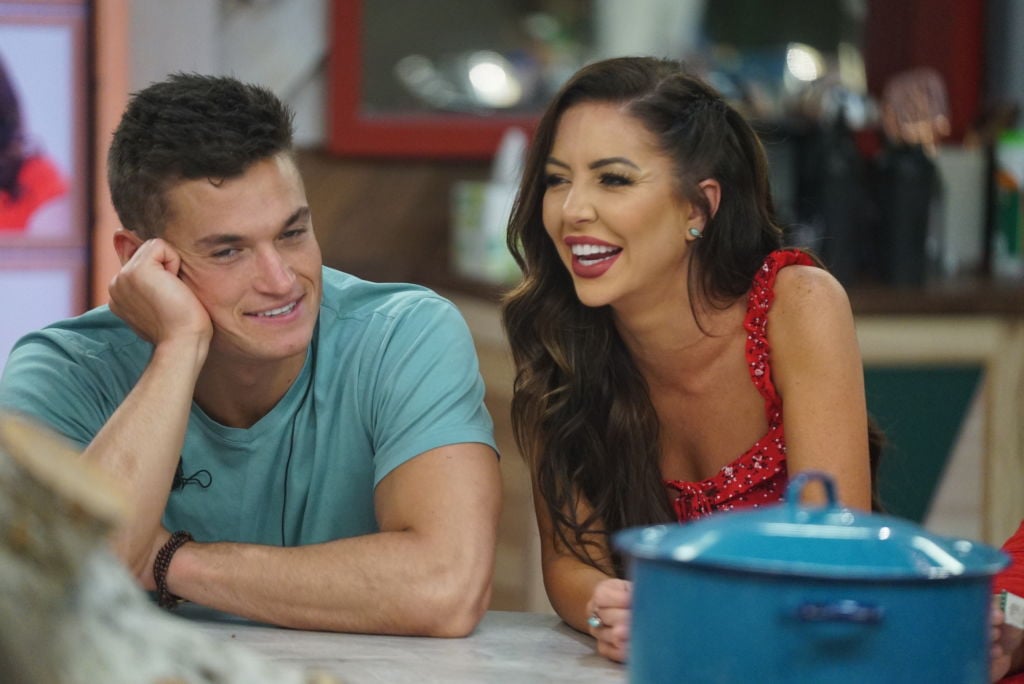 Jackson gets curious about MTV's 'The Challenge'
While the final five enjoyed a glass of Rose, Cliff brought up MTV reality competition show, The Challenge and said Jackson would like it. Never hearing of the show before, Jackson asked Cliff for more details.
The petroleum engineer explained the contestants have alcohol every day, live in a beautiful villa, and they compete in physical challenges, not mental. Jackson likened it to The Real World meets Big Brother and said he wanted to go on the show because of his love for competition.
However, when Cliff and Nicole told him that a lot of hooking up usually happens, Holly became irritated. Everyone dropped the subject until Jackson brought it up again, asking Cliff how much contestants get paid on The Challenge. Holly told him to "f*** off," and the two ignored each other for the next hour until everyone called it a night.
'Big Brother 21' Holly and Jackson get into a fight over it
When the two got in bed, Holly turned her back to Jackson and ignored him when he told her goodnight. He then asked for her to support him the way he supports her, and tried to explain that he wanted to cuddle and sleep well. However, Holly responded that it doesn't matter because she's going on the block tomorrow.
She then murmured under her breath that he acted like a "f*****g a*****e," and Jackson asked her to repeat herself. The lights in the room turned on, irritating Holly, and she kept saying she wanted the lights off every time he asked her to repeat what she said.
Finally, Holly answered him saying she's being made to look like a "f*****g a******e," which didn't make any sense to Jackson. Realizing that she probably had too many glasses of wine, he said he's not going to drink with Holly outside the house, prompting her to get out of the bed and head towards the door.
He reminded her this is the second time he called her that name, and she needs to stop, and Holly came back to the bed telling him not to speak condescendingly to her. She left again and cried in the outside bedroom for a few minutes before getting a glass of water and coming back to bed.
Holly and Jackson seemingly conclude their disagreement
Jackson repeats that he's angry with her because of the names she called him and that she got this mad over "a hypothetical situation." Holly explained that she "has PTSD" from her reality television star ex-boyfriend, and didn't appreciate Jackson getting so excited about the details.
After more bickering, Jackson eventually got up and said he wasn't sleeping in the same bed as her tonight and left, with Holly hot on his heels. They continued arguing from the kitchen back to the target room until Holly started crying in the bed.
Unable to see her upset, Jackson hugged the pageant beauty and cuddled her back to sleep. Can the Jackson and Holly get past their fight or is the showmance done? Keep watching Big Brother 21 Wednesdays at 8 p.m. EST on CBS to find out.