'Big Brother 21' Nick Maccarone Opened up About the Hate He Received After the Show: 'It Was Shocking'
Out of the several controversial houseguests that came from Big Brother 21, Nick Maccarone arguably received the most hate on social media. In an interview with Mark Drelich from Big Brother Canada 7, the therapist opened up about the build-up that led to him saying he wanted to spit in Kemi Fakunle's face and the hate he received after the show.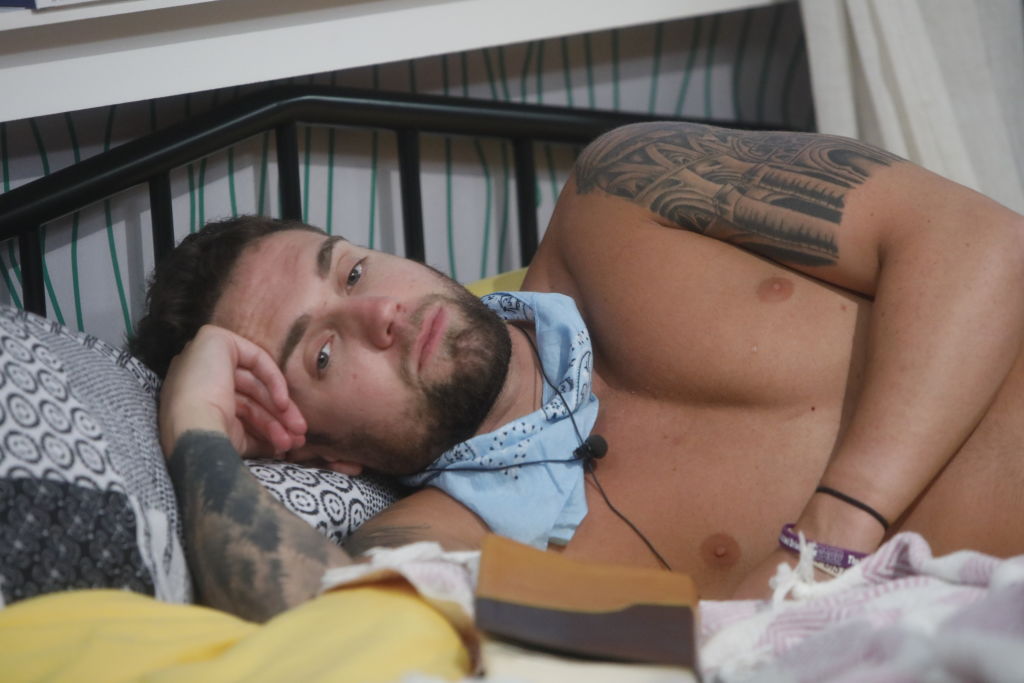 Nick Maccarone controversy on 'Big Brother 21'
At the beginning of the show, Nick Maccarone, Christie Murphy, Tommy Bracco, Sam Smith, and Isabella Wang all sat outside, fuming at Kemi Fakunle because she threw their games under the bus.
During Murphy's rant about Fakunle allegedly stealing her laundry bag and not being "relevant," Maccarone added he wanted to "spit on her a*s" and "disrespect the s**t out of her."
Sensing his anger, his then-girlfriend, Wang, came over and began rubbing his shoulders. He then repeated he "literally might actually just f*****g spit right in between her eyes, dude." Maccarone finished by his rant by calling the marketing strategist "a piece of s**t."
Additionally, when Maccarone won Head of Household, he took part in what fans and Ovi Kabir perceived as a "bullying" incident when his alliance locked Nicole Anthony out of the HOH room and talked badly about her.
Finally, the New Jersey-native almost immediately got into a showmance with Wang after entering the house and proclaimed his love for her several times.
However, after she was voted out pre-jury, he quickly moved on to others in the house, and viewers observed him on the feeds behaving very affectionately towards Analyse Talavera and Bracco.
Additionally, once the therapist went to the Jury, he began a relationship with Kathryn Dunn before he had a chance to speak with Wang. Because many viewers disagreed with his behavior, and they decided to send him mean messages on social media.
Nick Maccarone revealed the build-up to a controversial statement
In an interview with Big Brother Canada 7 contestant, Mark Drelich, the 27-year-old explained the contestants could only go outside twice a week and live in a house with no windows.
On top of that, the only things anyone can talk about are each other or past BB players. Therefore, there's "nothing to do" but sit around, get paranoid, and talk badly about the other houseguests.
Additionally, there is no "outlet" to go when a contestant gets "frustrated" because no one is ever alone in the BB house. The houseguests also don't know who they can open to without fear the information will be used against them in the game.
Therefore, the stress "builds up," causing one to "snap," which is what happened with him and what led up to the controversial statement he made about Fakunle.
According to Maccarone, he "blew a gasket" and said the remarks out of anger because it's "easy to lose yourself," and the contestants feel things more intensely than in the real world. He also claimed he apologized for the comment afterward, but the Live Feeds weren't on him at the time.
Nick Maccarone opened up about the hate he received after the show
Even though production "briefed" Maccarone about what people were saying about him on social media, he thought those actions happened over two months before the finale and didn't think fans would remember it.
He also didn't think he did anything wrong by "cuddling" with a few of the houseguests after Wang's eviction. However, the intense hate he received "shocked him" because he believes he's a "good person" and doesn't like it when others don't like him.
Additionally, the therapist thought angry fans went too far when they began trying to get him fired from his job. Even though the New Jersey native didn't blame his behavior on anyone else, he did note that the "pre jurors have the upper hand" because they can create their own narratives on social media.
In contrast, he couldn't defend himself for over 70 days. Overall, Maccarone credits his supportive family, friends, and a few former houseguests who got him through the "social media s**t storm" he walked into after leaving the BB house.