'Big Brother 21' Nicole Anthony Makes Her Relationship With Philip Bracco Official: 'We're Dating!'
'Big Brother 21' star Nicole Anthony announced she is officially dating co-star Tommy Bracco's brother, Philip. Former houseguests react to the news.
During their time in the Big Brother house, Tommy Bracco frequently tried to set Nicole Anthony up with his brother, Philip. The two finally met, went on a few dates, and have now announced they are officially dating.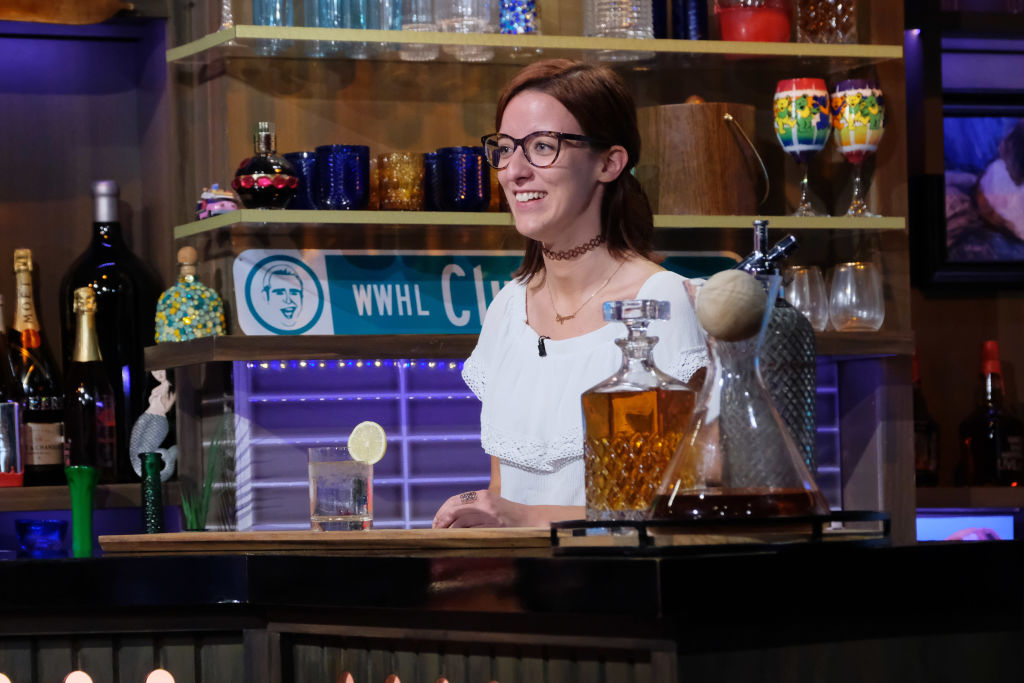 Nicole Anthony on 'Big Brother 21'
Long Island preschool aide Nicole Anthony quickly aligned with Kemi Fakunle, Ovi Kabir, and Cliff Hogg III in the house. She played an under-the-radar game and relied on her incredible social skills to last throughout the game.
After Kemi and Ovi's eviction, Nicole and Cliff made a successful secret alliance with competition beast Jackson Michie and his showmance Holly Allen which lasted until the Final Four.
Unable to beat the couple in the remaining Head of Household competitions, Nicole became the final member of the jury. Throughout her time on the show, the majority of Big Brother fans rallied behind her as they loved her spirit and everything she represented.
They voted her America's Favorite Houseguest, a title that also came with a $25,000 cash prize.
Nicole Anthony began hanging out with Philip Bracco after the show
During Nicole's time on the show, fellow houseguest Tommy Bracco told her several times that she would be a perfect match for his brother, Philip. Outside of the house, Philip rooted her on and wore a Unicorn School shirt in support of Nicole during an Instagram Live with the rest of his family.
He also made it clear he would vote Nicole for AFH over his brother, and Tommy's cousin joked it "doesn't matter because they'll be splitting that money down that road once they're married."
Then, Nicole created an Instagram account after leaving the house, and Philip was the only person not affiliated with Big Brother that she immediately followed.
After talking for a couple of months, they met in New York and completed an escape room together. The two also hung out during Valentine's Day, where they participated in another escape room and ended the day at a steakhouse.
Nicole and Philip both posted pictures on their Instagram accounts of the special date with captions that implied they were more than friends.
Nicole Anthony announced Philip Bracco is her boyfriend
On February 24, 2020, Nicole hung out with the Bracco family, and they participated in bumper cars on an ice skating rink. Philip posted several pictures of the two during their date and captioned it, "Looks like I turned out a bigger winner than my brother" and included a kissy face emoji with the hashtag "My Girl."
Nicole posted the same seven photos to her Instagram, and revealed, "September 26, 2019: My adventures in the BB house were over, but my adventures with you were just beginning. Here's to many more adventures together! And yes, my friends, it's official: we're dating!"
Several of her co-stars commented their approval, including Tommy, who called himself "Wingman of the Year," Christie Murphy noted "this makes my heart feel so happy," and runner-up Holly Allen commented she loves seeing them so happy.
Nick Maccarone wrote, "I have never loved anything more" and Ovi Kabir said he would mark February 24 as a national holiday. Philip replied and corrected him that they actually began dating on the 23rd. Cliff Hogg, Kemi Fakunle, Jack Matthews, and a slew of other former Big Brother houseguests also commented, congratulating the two.