'Big Brother 21': Why Tommy and Christie Might Have Trouble Secretly Working Together
Big Brother 21 is off to a crazy start with several twists. The season also includes two cast members who already knew each other.
This could be an advantage, but Christie Murphy and Tommy Bracco might have some trouble. Here are a few reasons why and more.
Big Brother previously had seasons with secret partners
The competition show has switched things up over the years. In Season 6 the cast was told they have a secret partner in the game and they are the only ones. However, the entire cast was secretly paired. Season 4 had exes help the houseguests play the game.
Although the game has involved people cast members already know, it looks like this season will be a single player game. The whole cast is new and from all over the country.
However, it was revealed that two of them know each other. They even spent holidays together before.
Christie Murphy reportedly used to date Tommy Bracco's aunt before the show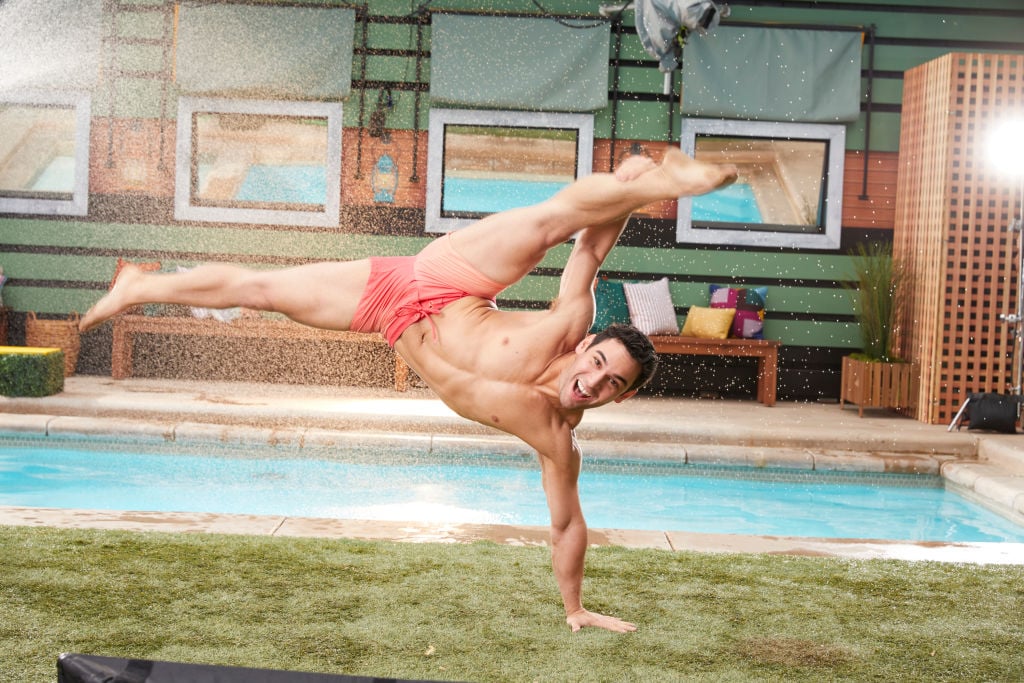 Fans figured out the two houseguests knew each other before the show. That's because Murphy reportedly used to date the Broadway dancer's aunt.
A photo on Instagram was found on Bracco's Instagram from Thanksgiving in 2015. They are both in it along with many other people and the caption reads, "I LOVE MY FAMILY MORE THAN ANYTHING!!!!!!!"
Julie Chen revealed that some of the houseguests already knew each other in the premiere. However, it doesn't seem like it's part of the game yet. When Murphy and Bracco finally were alone in a room they started talking about their strategy.
Will they hide the fact that they know each other so they won't be targeted by other houseguests? Do they plan to work with each other since they already know each other? Will they go against each other for the same reason?
Murphy said the relationship didn't end well which could lead to drama
"I did date someone from Tommy's family, and things didn't end that great. So I just really hope that anything from the past or any baggage doesn't affect our game going forward," Murphy explained in the diary room.
It sounds like the two will be keeping the fact that they know each other a secret. Bracco told her, "We have to stay away from each other." That doesn't mean he's completely ruling out working with Murphy.
"Any strategy that I had coming into this game has completely gotten thrown out the window now," Bracco said in the diary room. "But I'm praying that this will be a blessing and not a curse. I know we can work together and be a great team moving forward. I'm just hoping my family's going to be okay with it. That they're going to understand where I'm coming from and know that this is what I gotta do to do well in this game."
It sounds like people inside and outside the Big Brother house could be upset if the two work together. Fans will have to wait and see if this will blow up their game or help it.