'Big Brother 22': Da'Vonne Rogers Insists She Would 'Absolutely Not' Vote for Nicole Franzel To Win Again
Four years ago, Da'Vonne Rogers became the sway vote to give Nicole Franzel the title of Big Brother winner. The two returned for season 22, where Nicole nearly made it to the final two for a second time. In an interview, Da'Vonne noted she would "absolutely not" vote for Nicole to become a two-time winner if the former champ faced the jury again.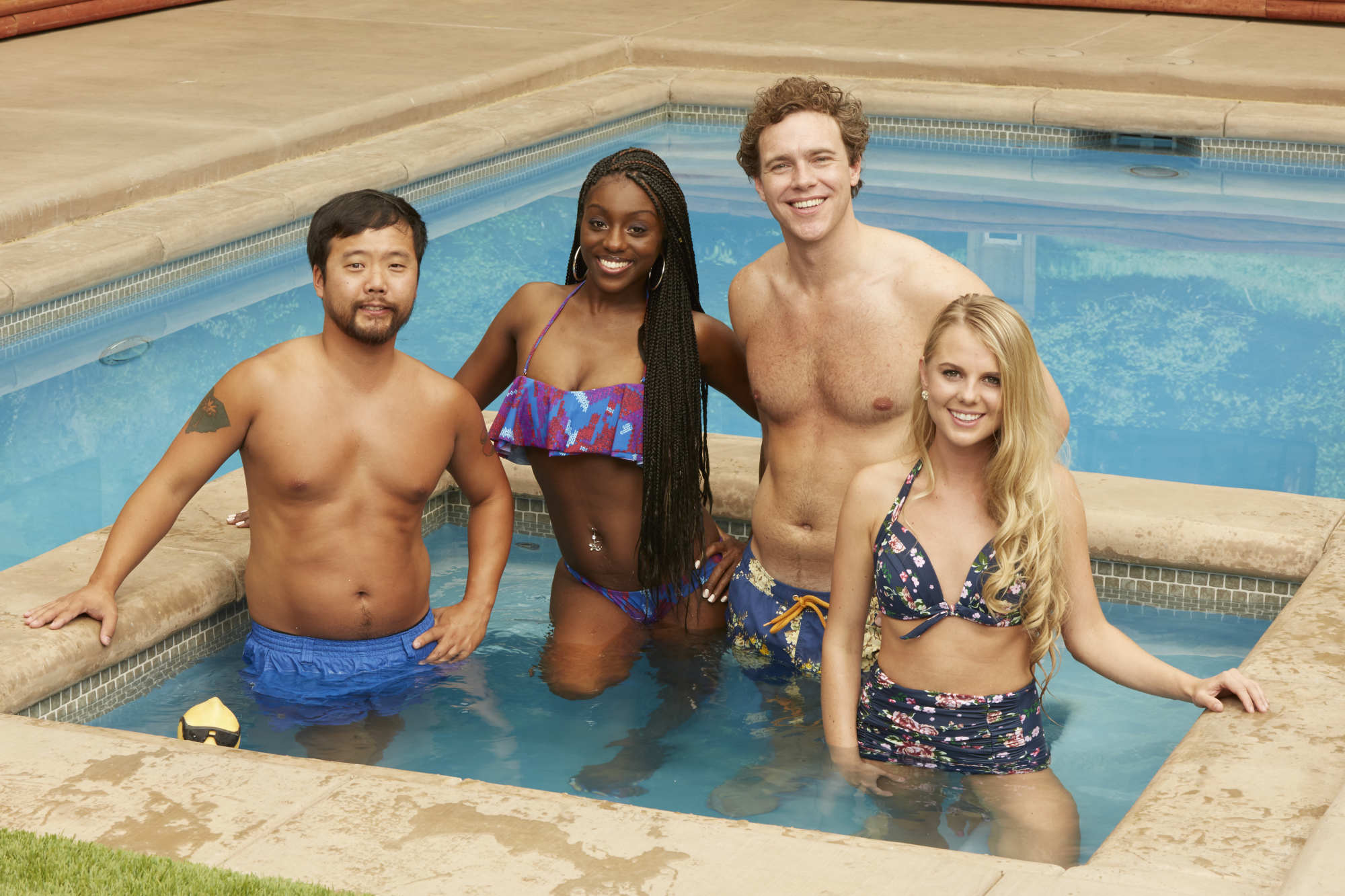 Da'Vonne Rogers and Nicole Franzel on 'Big Brother 18'
In 2016, Da'Vonne Rogers and Nicole Franzel returned to Big Brother for their second season. They teamed up early in the competition as both returning players, but Nicole and several other houseguests eventually turned on Da'Vonne in Week 6, perceiving her as an emerging threat.
Nicole played an under the radar game and avoided becoming a threat, even though she lost her allies in the double eviction. Although she and her showmance Corey Brooks relegated to the bottom, the couple strategically floated back and forth until they were nominated together at the final four. Nicole survived but failed to become the final Head of Household.
Even so, Paul Abrahamian took her to the end. In a very close vote, Paul received the votes of James Huling, Victor Arroyo, Michelle Meyer, and Bridgette Dunning, while Natalie Negrotti, Paulie Calafiore, Zakiyah Everette, Corey, and Da'Vonne, who cast the swing vote, picked Nicole as the winner.
Her victory made history in the U.S. franchise history as the first female to beat a male in the final two.
Nicole almost made it to the final two on 'Big Brother 22'
When the ladies returned for their third time, Da'Vonne noted that Nicole never thanked her for awarding her the win. Nicole approached Da'Vonne early in the season and tearfully thanked the acting coach for changing her life.
The two wanted to work on their friendship in the house and possibly align, but Nicole already had too many allegiances. During Week 5, Da'Vonne ended up on the block next to her "untouchable" and the target, Bayleigh.
During the Power of Veto competition, Nicole chose to take the punishment from Da'Vonne and give her a $5,000 prize instead. Their friendship took a left turn when Nicole had to lie to the popular houseguest about voting to evict Ian Terry.
However, Da'Vonne wanted to know the truth because the vote caused a personal issue between her and David Alexander. Even so, Nicole refused to own up to it until she revealed the truth and her alliance the following week in Da'Vonne's goodbye message.
Da'Vonne insists she wouldn't have voted for Nicole again
Due to Nicole's dominant six-person alliance, she avoided becoming a target. However, she was a nominee twice during the triple eviction, barely surviving one, but went on to win her first HOH a couple of weeks later. She swept the week and then won Part 1 of the final HOH before losing to Cody.
The final two allies repeatedly promised they would take each other. However, Cody felt more loyalty to Enzo Palumbo, together "The Root" since Day 2, and chose to take him to the end instead. Nicole almost made it to the final two again, where a few jury members felt like she would have a case to win if she did.
In an interview with Rob Has a Podcast, Da'Vonne revealed that Memphis Garrett, Kevin Campbell, and David were vocal about voting for Nicole if she made it to the end because of her status as a former winner. She also thought Christmas would probably have voted for the BB18 champ as well.
With four votes, Da'Vonne could be the swing vote again. However, America's Favorite Houseguest winner stated she would "absolutely not" vote for Nicole a second time. Therefore, Cody still would have won if he went to the end with the BB18 winner but wouldn't have unanimously won as he did against Enzo. Big Brother returns in summer 2021.
Follow Tamara Grant on Twitter.