'Big Brother All-Stars': Andy Herren Calls for CBS to Not Cast Past Racist Houseguests for 'BB22'
As the summer heats up Big Brother should've been getting ready to open up its doors. This year with the coronavirus pandemic shutting down all television production and gatherings, the reality show is not for certain. However, a new report suggests that CBS is planning on opening up the house later than usual. Season 22 is expected to be an All-Stars season bringing back past houseguests.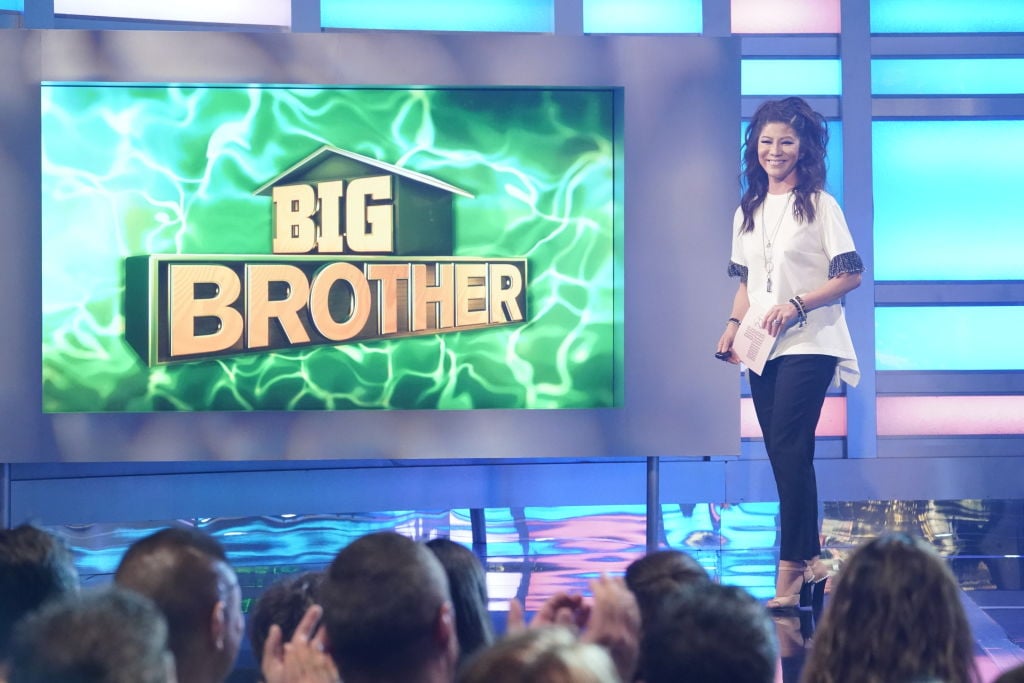 CBS is hopeful for 'Big Brother'
Around mid-May, CBS executives had expressed their optimism for Big Brother to air this summer. The reality show usually begins airing toward the end of June and lasts all the way through September.
"With Love Island and Big Brother, we still hope to have on the air this summer, it could be a little later than usual but we're still optimistic about getting those on," CBS Entertainment President Kelly Kahl told Deadline. "Those shows turn around pretty quickly, Big Brother has live shows every week and Love Island literally airs the night after it shoots, those shows do not have long post processes."
There are rumors that CBS has started negotiations with former houseguests to enter the house for the second edition of Big Brother: All-Stars. The last time the network produced this format with a full cast of veterans was with Big Brother 7 in 2016 with Mike "Boogie" Malin taking home the prize.
This year also marks the 20th anniversary of the show, having made its debut in the year 2000. The players selected are sequestered a week in advance of entering the house. With COVID-19 measures in place, things will be a little different this year.
Us Weekly reports that "players will also have to be sequestered longer than usual and will have to quarantine for 14 days before entering the game to ensure they are healthy."
Andy Herren has a call to casting
Andy Herren, who won Big Brother Season 15, is calling on CBS to not cast past problematic houseguests.
"CBS was 'outraged by the racism of Big Brother 15, yet gave racist, homophobic, and transphobic houseguests on seasons before AND AFTER 15, heroic edits," Herren tweeted. "If this summer is All-Stars and they want to truly take a stance, they will not cast anyone who they've protected before."
The show records the houseguests' every move 24 hours a day and viewers online have caught them making racist remarks. On CBS, all the footage is condensed into three 1-hour episodes weekly focused on gameplay. This gives a false idea of who the participants really are, as some of the problematic houseguests tend to be the ones with game power.
'Big Brother' winner Jackson Michie called out for racism
It was just last season when Jackson Michie took home the half-million-dollar prize. The houseguest made horrible remarks about his fellow housemates but was constantly given a good edit on the CBS broadcast.
However, on finale night, Michie was blindsided by host Julie Chen and finally addressed his comments after fan outcry on social media. During one instance that was captured on video, Michie is heard talking about Jessica Milagros, a Hispanic plus-size model living in Chicago. He says, "go back to Mexico," and even fat shames her. Jessica is from Puerto Rico, a U.S. territory where all of its citizens are also American citizens.
Michie was also the first contestant to get a special power at the beginning of season 21. He had the power to banish several participants from a task and chose Kemi, David, Jessica, and Cliff, who were minorities.
"Absolutely not," Michie said assuring race or age had nothing to do with his decision. "This was strictly players against players. "Race, age, religion, gender… none of that ever had anything to do with any decision."
CBS has yet to make an official announcement about Big Brother 22 and its format.
RELATED: What 'Big Brother' Fans Are Telling Producers They Want for Season 22 on CBS