'Big Brother': Is Zingbot a Real Robot or a Costume?
There is a point in recent Big Brother seasons when the houseguests get a visitor. That visitor is a robot called Zingbot who comes to insult the houseguests.
Fans love it because the zingers are pretty funny and acknowledge things houseguests have been doing in the house. Some may wonder if it's a real robot or a costume. Here is the answer along with a shocking story that involves the Zingbot.
Zingbot is a person in a costume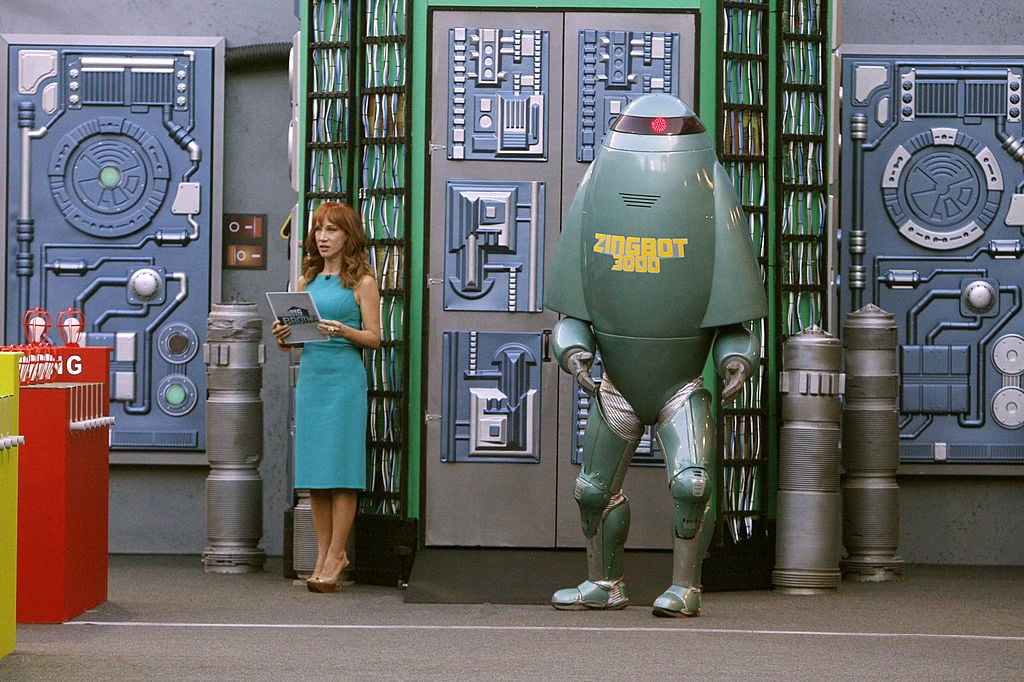 Zingbot first appeared on Big Brother 12 and would "zing" the houseguests with insults. The character has returned and even got a bride in Big Brother 13 and a baby in Big Brother 14. We don't always see Zingbot's family, but the robot has returned since then.
The robot has even got some extra help zinging the houseguests. Kathy Griffin appeared on Big Brother 16. "When I walked in as Emmy and Grammy-winner Kathy Griffin, half of them were like, 'Oh my God, it's Kathy Lee Gifford,'" the comedian told David Letterman. "It keeps me humble, David, in a way that you never could."
Big Brother often includes actors in costumes for some kind of twist or punishment. Zingbot is no different and is also a costume worn by a person.
Andy Herren, winner of Big Brother 15 tweeted, "I'm excited to see Zingbot next week! Friendly reminder that Zingbot is a person in a costume who sways back and forth silently while the houseguests listen to his zings on the loudspeakers in the house! It is all very weird! #BB21."
Britney Haynes said an actor passed out while wearing the costume
Britney Haynes talked about a Big Brother 14 incident on the Rob Has a Podcast Big Brother podcast.
"It was freaking traumatizing," said Haynes. "That was the season they had Zing and Baby Zing." The former houseguest said, "Zingbot is standing on the deck and we're all standing around like he's going to meet Baby Zing for the first time. So Baby Zing comes out of the smoke and all of a sudden Zingbot [is] as straight as a board, falls backwards and cracks on the deck."
She said the cast was confused whether the fall was part of the act. Haynes said they then called for a medic. "Doors opened up in the backyard that we didn't even know were there and this guy runs in with his medical equipment."
Zingbot's costume was then ripped off, which happens to be two pieces. She said a woman was in the costume and she was unresponsive. The actor did eventually wake up.
Fans were shocked by Herren's tweet
The character comes across really well on the TV show. So not everyone was thrilled to find out what it's really like to meet Zingbot.
Many fans responded to Herren's tweet with disappointment. "How DARE YOU RUIN ZINGBOT FOR ME. WHY WOULD YOU TELL US THAT???" one fan wrote. "Dammit Andy TMI" tweeted another.
Well, it just goes to show that there is a lot that happens behind-the-scenes of Big Brother. Zingbot might not be a real robot, but the character is still pretty entertaining.