'Big Brother': Jackson Michie Posts Apology Video, Says Black Lives Matter
Many celebrities are giving their opinions on the Black Lives Matter protests. Jackson Michie's original post about it left many fans confused. The Big Brother 21 winner returned to Instagram to post an apology for his mistakes. Find out what he had to say and more.
Jackson Michie was accused of racism while on 'Big Brother'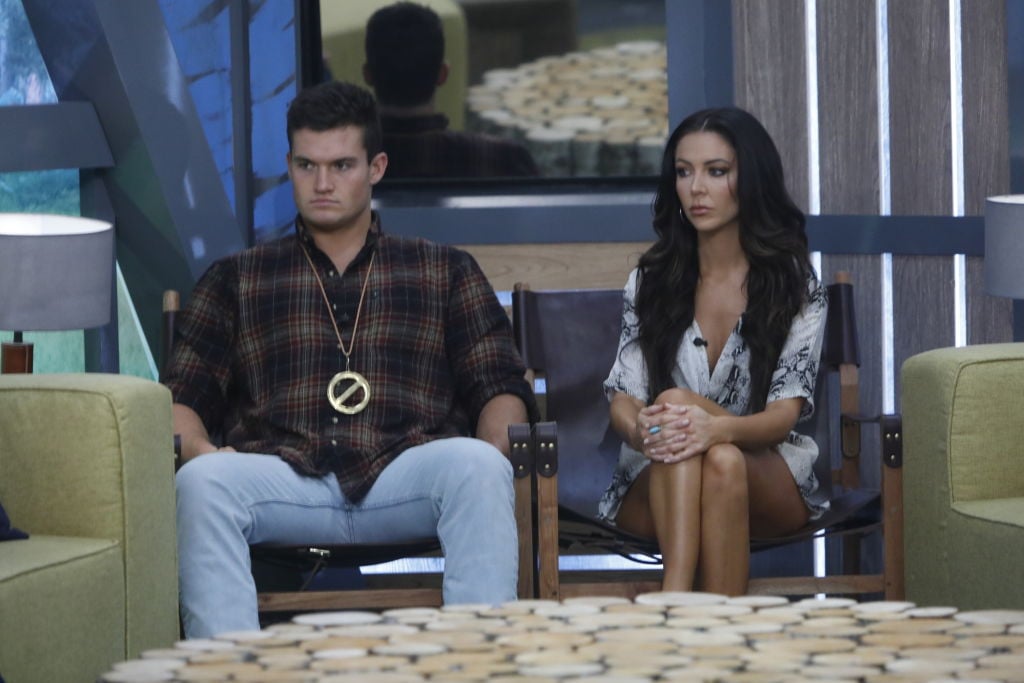 Michie previously won Big Brother 21, but the season was full of controversy. He started the season by getting the power to banish multiple houseguests. Michie chose most of the minorities in the house and the oldest contestant.
Fans also noticed that Michie would angrily talk about David Alexander on the live feeds. Host, Julie Chen Moonves asked him about his actions on the finale.
"Absolutely not. I'm not racist," he said. "This was all based on first impressions." Jack Matthews also would make comments about Kemi Fakunle around Michie. He was asked to address this too.
"I'm not sure what is in reference here," he said. "But I do know that the only issues I had with Kemi on a personal level was when something was said about Jack and I cooking that she sees through the good ol' boy kind of thing that we were told. But on a personal level I had no issues with Kemi." Michie won the season but he didn't look happy after that line of questioning.
Michie made a vague post about the Black Lives Matter protests
Michie made a post on Instagram a week ago in response to the protests. The long caption left a lot of fans confused on where he stood.
"The past few weeks have been overwhelming to say the least," started the caption. "Disgusting, heartbreaking actions have taken place and the built-up rage from years of injustice has finally reached its breaking point."
Later the caption reads, "However, the rage that takes the form of looting and arson will not make a change. Rather, change comes from the second approach, recognition. This is required from ALL 'sides'; the first step, recognize that we can no longer have 'sides'. We are ONE NATION, UNDER GOD, INDIVISIBLE with liberty and justice for ALL."
Fans shared their confusion in the comments. "So wait are you with #BlackLivesMatter or??? Your words are vague and unclear on where you stand," read a comment. Another fan noted, "you said all that and not once did you say 'black lives matter.'"
He posted an apology video
Michie posted an apology video on Instagram on June 11. He said, "So, I turn 25 this Saturday, on June 13, and over the past 24 years, I've made a lot of mistakes," he said. "And these past few weeks, these past posts, I've made a lot of mistakes. And it is my fault and I'm sorry."
He continued, "I'm sorry for not being educated enough to understand that I will never understand what it's like to be African American, to be a person of color, to be black in this country and in this world. I will never understand that, but I stand with you, and I am sorry. Black lives matter, and I am sorry."
Chris "Swaggy C" Williams from Big Brother 20 commented with, "THIS IS F*CKING GROWTH BRO!!!!!! Your life matters JUST as much as mine! But when we say black lives matter, we're just saying cops don't treat us as if we matter .. and we're just saying our lives matter too! Not trying to diminish yours or anybody else's. In the eyes of cops, we feel ours is valued less. Glad you understand bro. The movement isn't trying to divide. Just trying to bring equality! Def appreciate this from you bro. Real talk."