'Big Brother 21' Episode 11: Who Won the Comeback Comp and Which Campers Officially Left the House?
Previously in Big Brother, Bella and Nick got into an argument with Nicole after falsely believing she called them bullies. In fact, the budding showmance trusts their alliance, the newly formed nine including Sam called Unde9able. However, some of the members admitted they are trying to eliminate the couple. At the Veto Ceremony, Nicole was blindsided and nominated for eviction.
Therefore, Cliff and Nicole are currently on the chopping block in Big Brother Season 21 Episode 11. Which camper will be the last to join Camp Comeback, and who wins their way back into the Big Brother House? Keep reading to find out!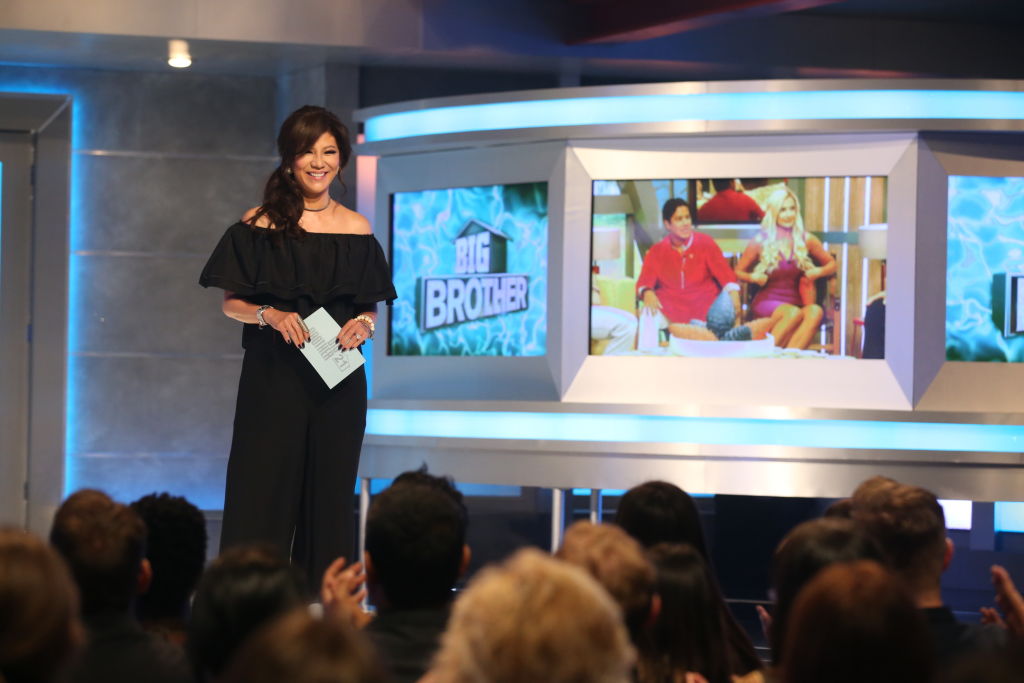 Who joined Camp Comeback in 'Big Brother' Season 21 Episode 11?
Because of the fight with Bella and Head of Household Nick, Nicole knew she would get blindsided. So, she wanted to participate in the Veto Competition to possibly save herself. However, her "friend," Jessica, selected Christie as her Houseguest Choice. Jessica claimed she made the decision because Nicole ruffled too many feathers in the house, and she didn't want her association with the Long Island native to ruin her game.
Kathryn, who's in her own alliance, won the Veto Ceremony and chose to save Jessica from elimination. Therefore, Nick could nominate someone else, and of course, he selected Nicole.
Nicole and Cliff are now on the block, and Nicole feels bad because although she wants to win, she doesn't wish for Cliff to go home. A few campers promised Cliff he would stay in the house. However, Christie believes Cliff is a wild card, and keeping Nicole around is best for her game. Unde9able is trying to get Nick and Bella out, and Christie thinks Nicole can help them.
She then told her plan to Holly and Analyse, and the girls also agreed. Bella, Sam, Jessica, and Kathryn all voted to evict Nicole. However, Analyse, Jack, Christie, Holly, Michie, and Tommy cast their vote towards Cliff, and he was the fourth and final contestant to join Camp Comeback.
Who won the Comeback Comp?
David, Ovi, Kemi, and Cliff all participated in the Comeback Comp in hopes of returning to the BB house. David has figured out all the alliances in the house and got close to a few people, including Kathryn, who he kissed. No one talks to Ovi, but he realized his cookies are the real way to the houseguests' heart, which ended up working. Kemi only willingly communicates with Nicole because she doesn't like anyone else in the house.
For the competition, the campers had to balance a ball on an S-shaped contraption and guide it around five feet into a receptacle. The first camper to sink six balls or the most the fastest in three minutes would win their way back into the house. While all the other campers clearly had trouble, Cliff sank his first ball within 30 seconds.
Ovi also guided a ball into his receptacle. However, Cliff beat his younger competition by sinking all the balls with 48 seconds left on the clock. Before he had a chance to put the Camp Comeback uniform on, Cliff is already back in the house.
Host Julie Chen Moonves spoke to the evicted contestants after they walked out of the house and David was extremely emotional. He's happy for Cliff, and wants him to win, but hoped he would stay in the house. The host congratulated him for figuring the alliances out and explained them to the eliminated contestants. She also informed them about an alliance couple David missed; Christie and Tommy.
The host also asked Ovi how he felt about being isolated in Camp Comeback, and he admitted it hurt his feelings, but he understands it's a game. Although Kemi is always rooting for Nicole, she thinks Sam will win because of the clever way he plays the game.
Watch Big Brother Sundays at 8 P.M. EST on CBS!