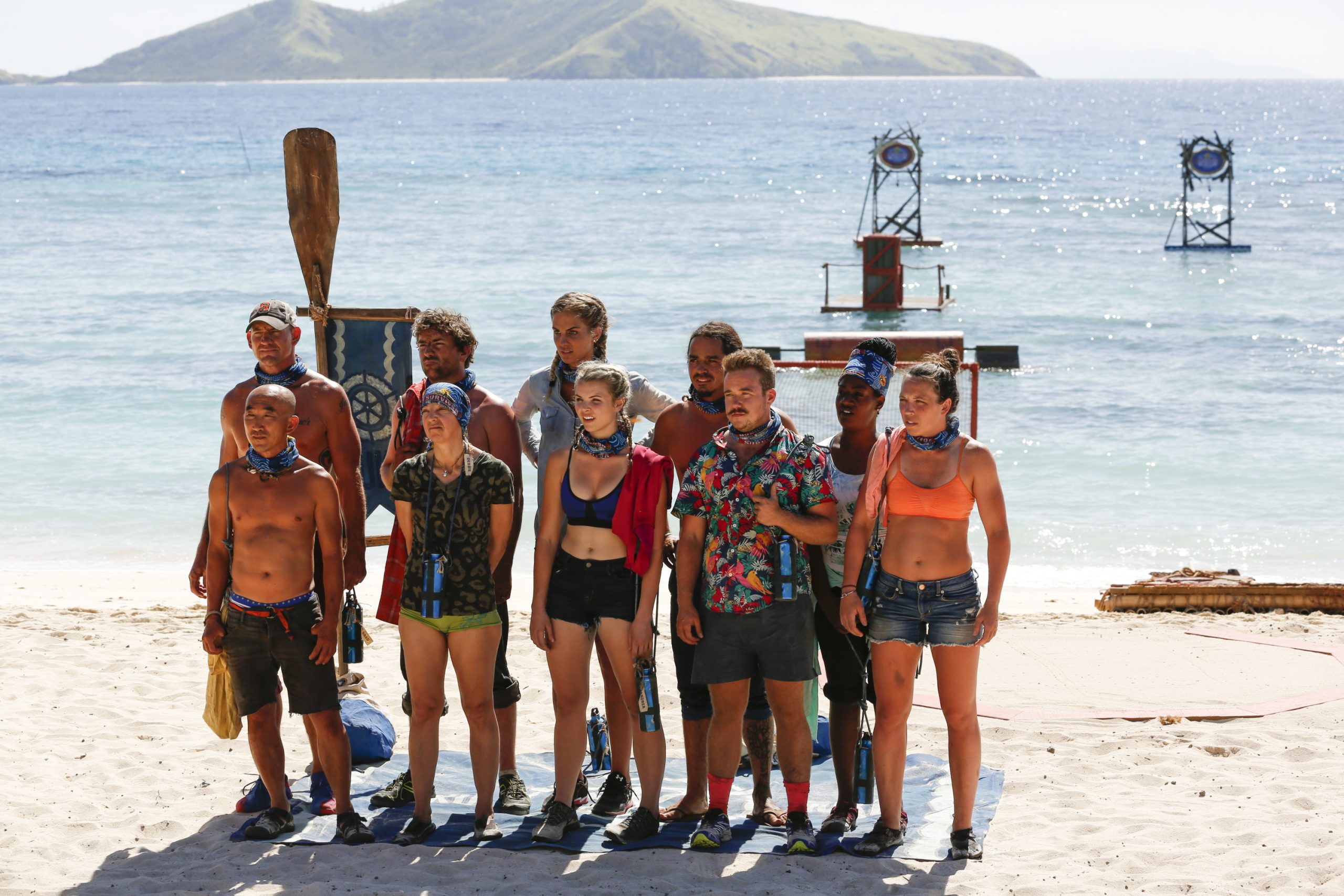 'Big Brother' and 'Survivor' Favorites Janelle Pierzina, Rachel Villegas, and Cirie Fields to Compete in New 'Survivor'-Like Show
'Big Brother' and 'Survivor' favorites including Janelle Pierzina, Cirie Fields, and Rachel Reilly are competing in a new show together called 'Snake in the Grass.'
Marketed as a cross between canceled reality TV series The Mole and competition show Survivor, new series Snakes in the Grass will include several Big Brother and Survivor fan favorites.
'Snake in the Grass' includes several 'Big Brother' and 'Survivor' favorites
Survivor, Big Brother, and Naked and Afraid stars are returning to reality TV to compete with each other and others in a new series on USA Network.
Marketed as a cross between Survivor and canceled ABC reality show The Mole, titled Snake in the Grass, the competitors must work together as they try to figure out who among them is secretly sabotaging their efforts. Every episode will revolve around four players dropped into a Central American jungle for 36 hours.
They will compete in several missions similar to The Challenge, including gathering pieces suspended hundreds of feet over a canyon where they'll climb a cliff while attempting to solve the puzzles. However, one player is "the Snake," who serves as a saboteur who obstructs the others' efforts so they can't complete the challenge. With each challenge victory, the others are given a clue to uncover the Snake.
In the end, the players reconvene in the Snake Pit, seemingly similar to Survivor's Tribal Council, where they guess the Snake's identity. If the group is correct, they split a $100,000 grand prize. However, if they are wrong, the pot goes solely to the saboteur. The new competition series is hosted by radio personality and Dancing with the Stars winner Bobby Bones.
Malcolm Freberg (Survivor)
Initially premiering on Survivor: Philippines, he formed a close alliance with Denise Stapley on their perpetually losing starting tribe. He quickly became a fan favorite due to his challenge prowess and likeability, which got him to the Final Four. However, as the others, including Denise, recognized the threat in him, Malcolm was blindsided.
He returned for Caramoan as a Favorite and played more of an under-the-radar game until his penchant for finding Hidden Immunity Idols and move to eliminate Philip Sheppard painted him as a threat. Malcolm had his worst finish in Game Changers, getting voted out third overall when an ally revealed their target.
Yul Kwon (Survivor)
Remembered for engineering his undersized alliance throughout Cook Islands to the Final Four and becoming the series' first Asian-American winner, Yul Kwon is a fan favorite.
Many were excited to see him compete again in Winners at War. However, his strategic play threatened other players, and was eliminated sixth overall.
Earl Cole (Survivor)
Earl Cole competed in Fiji, where he established a long-lasting alliance with Yau-Man Chan after they agreed to find a Hidden Immunity Idol together.
He played a masterful social game as he navigated the competition outnumbered and without winning an individual immunity challenge. The Kansas City native became the first to win the show unanimously.
Rachel Reilly (Big Brother)
Las Vegas native Rachel Reilly first competed on Big Brother 12, where she met showmance and eventual husband, Brandon Villegas. However, her numerous flights with other houseguests resulted in her early eviction.
She returned the following season and dominated physically, winning several competitions before taking home the title.
Janelle Pierzina (Big Brother)
Janelle Pierzina quickly became a fan favorite in Big Brother 6, mainly due to her status as an underdog. She returned for season 7 and set a record for winning the most competitions throughout the season.
Despite her top gameplay, Janelle placed third twice. She came back for two more seasons, but her past worked against her as she was eliminated reasonably early both times.
Stephenie LaGrossa Kendrick (Survivor)
Considered one of the strongest women to play the game, Stephenie LaGrossa Kendrick became the only lasting member of her tribe in Palau. However, the others quickly recognized her as a threat and eliminated her.
She returned to Guatemala and played a more strategic and cutthroat game. Although it got to her to the end, Stephenie lost to Danni Boatwright, only receiving one vote. She came back once more for Heroes vs. Villains as a Hero, but became the second person eliminated.
Cirie Fields (Survivor)
Describing herself as a "couch potato" with no prior camping experience, Cirie Fields strategically dominated Panama, making it to the Final Four, where she lost to her ally in a fire-making challenge. She returned for Micronesia, again playing a masterful game in which she, alongside the memorable Black Widow Brigade, convinced Erik Reichenbach to give up his immunity necklace, resulting in his elimination.
However, she was voted out shortly afterward as the others didn't think they could win against her. Cirie briefly played in Heroes vs. Villains before her elimination in the third Tribal Council before returning for Game Changers. The New Jersey native made another deep run but was eliminated when everyone else played an advantage.
Trish Hegarty (Survivor)
Trish Hegarty competed in Cagayan and proved herself a strong contender despite a weaker physical performance.
She masterminded the eliminations of several prominent players but was voted out due to her close relationship with eventual winner Tony Vlachos.
Other players competing in 'Snake in the Grass'
Jeff Zausch and Lacey Jones (Naked and Afraid)
Alissa Musto, Tampa, FL
Alysia Montaño, Berkeley, CA
Andrew Muse, Park City, UT
Brandon Horton, Huntsville, AL
Brett Kessinger, St. Louis, MO
Chelsea Scott, Charleston, SC
David Redmond, Atlanta, GA
Elektra Nelson, Westchester, NY
John Gaber, Miami, FL
Juliet Bell, Los Angeles, CA
Michael Steinbech, Columbus, OH
Piper "Nai" Knight, San Diego, CA
Rogerlyn Taylor, Laurel, MD
Ryan Anthony, West Hollywood, CA
Ryan McCune, West Covina, CA
Sam Ruebush, Nashville, TN
Sean Williams, Bronx, NY
Stephanie Ortiz, St. Simons Island, GA
Todd Duffee, Gary, IN
Victoria Gusto, Las Vegas, NV
Wyatt Werneth, Cocoa Beach, FL
Xavier Williams, Los Angeles, CA
Snake in the Grass premieres on August 1, 2022, at 11 p.m. EST on USA Network.