'Big Brother': The Real Reason the Show Rarely Has Older Houseguests
Big Brother casting is often controversial because of the lack of diversity. One group that often gets the short end of the stick is the older generation. Why does the show rarely cast older houseguests? Here is everything you need to know.
Casts' age ranges tend to average under 30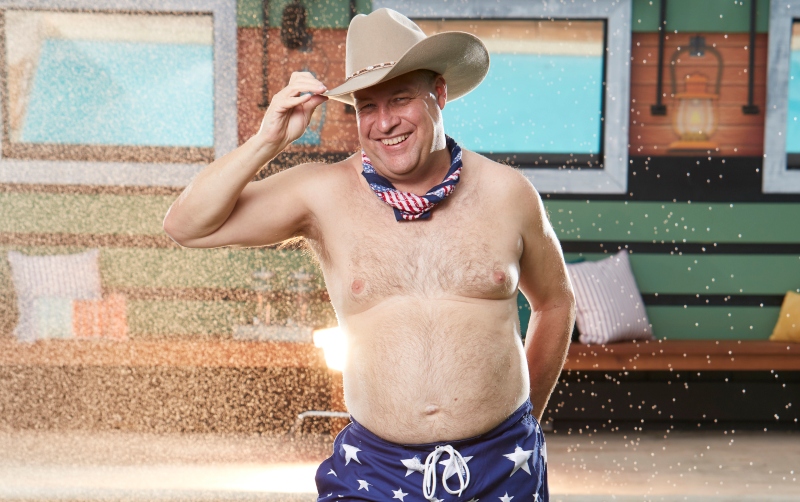 The casts of Big Brother tend to be young. Reality Blurred gave a rundown of the average and median age of the first 17 seasons. The majority of the seasons go under 30.
There also tend to be outliers. The oldest cast member of most seasons seems to be in their 40's. Age differences are often apparent on the show as well.
In Season 20, Steve Arienta was the first to be voted out. He happened to be the oldest at 40 years old. The former undercover cop admitted that affected his relationships in the house.
"The truth is, there is a generational gap," he told Entertainment Weekly. "There was a unique technological gap. They were doing things on social media that I'm not familiar with. I have daughters that are very similar in age to many of them so the way I was able to connect with a lot of them was through a parental way. So yeah, there was that gap, but it wasn't something we couldn't overcome by using a parental route."
Arienta might have been the oldest that season, but he still has a huge age gap with the oldest houseguest to ever be on the show.
The oldest houseguest was Jerry MacDonald who was 75
The show has tried to widen the age range. In Season 10 there was the oldest houseguest with Jerry MacDonald who was 75 years old.
He made it into the final three. The retired general manager was a super fan, who watched all the previous seasons. He talked about why his age didn't stop him from applying after he got evicted.
"It doesn't matter whether they were 20 or 30," MacDonald told Entertainment Weekly. "I wanted to do it for myself. I like the challenge. I was in sales and marketing for 38 years. I like games. I can carry my weight. I'm healthy and strong to mentally compete. I thought I did a pretty good job. Of course, if I had won the money I would have found something to spend it on."
The show still hasn't cast someone to come close to that age since. There is a reason why it's hard for Big Brother to even get someone in their 40's.
The casting director said it's harder for older applicants to take off from work
It's really a toss up on how long you'll be away from work when you go on Big Brother. When you're farther into your career it's harder to have that kind of flexibility according to casting director, Robyn Kass.
"The reason why we don't get a ton of applicants, older applicants, is because they usually have jobs that they can't leave for three months, families that they can't leave… bills, kids, dogs, like, all these things and sometimes life won't allow them three months," said Kass on the podcast, Big Brother Small World with JC Mounduix.
That gives a smaller pool to draw from when looking for older houseguests. This reason might be a sign that things probably won't change in the future.