'Big Brother': Tiffany Mitchell and Kyland Young Tease Romance in New Photo
'Big Brother 23' houseguests Tiffany Mitchell and Kyland Young have seemingly maintained a flirtmance after the show. They recently teased their romance, again.
Big Brother 23 allies Tiffany Mitchell and Kyland Young had differing gameplay and didn't see eye-to-eye. Even so, they seemingly had a romantic connection that they played up after the season. The presumed couple recently posted another picture, teasing their possible romance.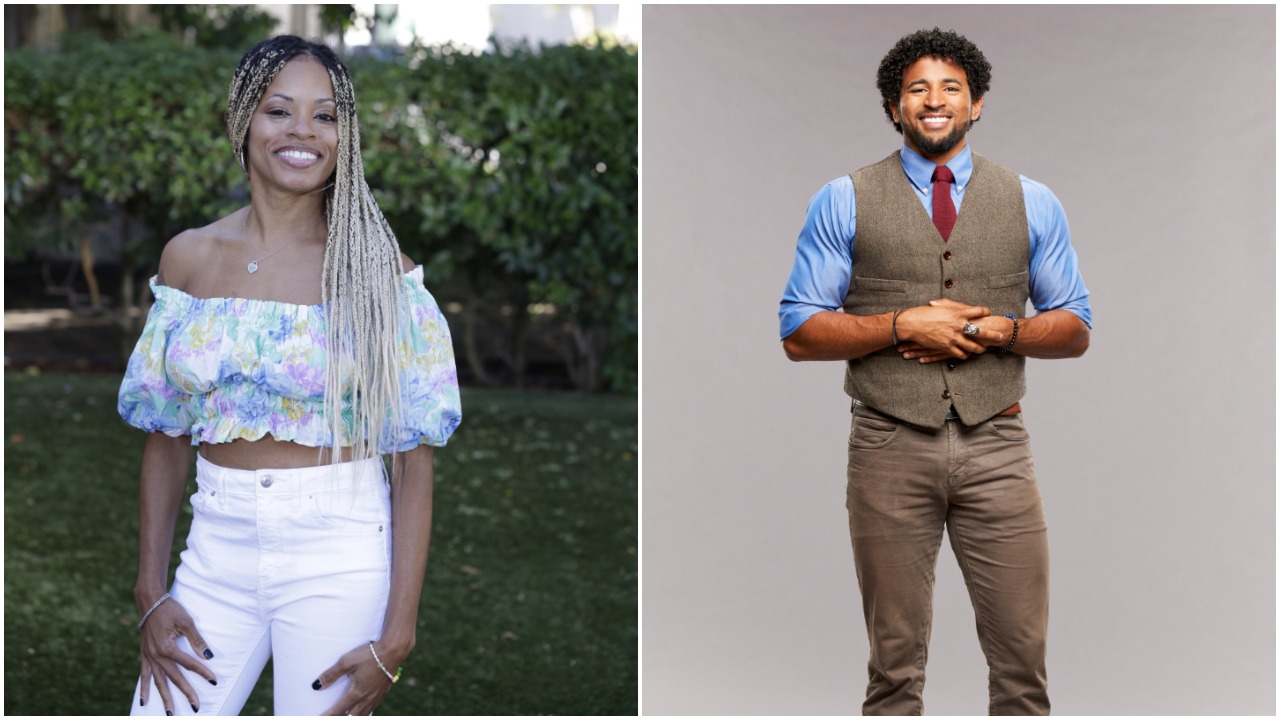 'Big Brother 23' stars Tiffany Mitchell and Kyland Young tease romance in new photo
At the beginning of Big Brother 23, Tiffany Mitchell and Kyland Young bonded and created a final two, The Connect.
However, she grew suspicious of his close relationship with Sarah Beth Steagall. She stopped trusting him when he refused to throw a Head of Household after promising he would, presumably to save her.
They seemingly got over it after her eviction as the two cuddled in the HOH bed during her Week 9 reign. After the show concluded, they seemingly confirmed the rumors. Nearly six months later, Tiffany and Kyland teased their romance in a new photo that she posted without a caption.
In the picture, America's Favorite Houseguest winner is sitting on a counter and kissing Kyland on the cheek, who accepts it with a hand on the small of her back. Some fans believe the two are still "milking" their Big Brother fame, while others think it's just a sexual relationship. However, many viewers pointed out their initial connection in the house and believe it could have gone further if Sarah Beth and Kyland didn't develop such a close bond.
They previously seemingly confirmed 'Tiland' rumors
Throughout the season, some fans romanticized Tiffany and Kyland together and made several "Tiland" edits, especially after the assumed hookup.
Following hanging out with other former houseguests at entertainer Todrick Hall's house once filming concluded, the pair visited her hometown of Detroit, Michigan.
He documented her getting him from the airport, pointing out how "lucky" he was that the "amazing" reality star picked him up. They also went live on Instagram from her house with a stan account that only promoted their possible romance and cuddled up during their conversation, seemingly validating a relationship.
Additionally, they uploaded what many consider a "couple's picture." She also reposted messages implying the two were more than friends. However, they still haven't explicitly confirmed or denied a romantic relationship.
Derek Xiao and Claire Rehfuss are still dating after meeting on 'Big Brother 23'
While in the jury house, members Derek Xiao and Claire Rehfuss fell for each other, ultimately deciding to continue a romantic relationship after filming. Speaking to Us Weekly, they both acknowledged feelings for each other while competing but didn't want to act on it as they saw Alyssa Lopez and Christian Birkenberger become a target due to their showmance.
Additionally, they didn't want to get wrapped up in their blossoming romance that they didn't focus on the game.
Therefore, they had time to get to know each other in the jury house without the pressure of playing and decided they wanted to pursue a relationship. The couple is still together. Many viewers thought winner Xavier Prather and Alyssa also started dating as she and Christian split shortly after the season.
For Halloween 2021, the cast reunited and went to Busch Gardens, where fans began noticing certain interactions between Alyssa and Xavier. However, they haven't confirmed or denied anything yet, either. Big Brother is streaming on Paramount+.