'Big Brother' Casting Director Robyn Kass Reveals the Man Behind the Show's Iconic Voice
'Big Brother' longtime casting director Robyn Kass posted an Instagram video revealing the man behind the iconic BB voice. Former houseguests react.
In popular CBS reality show, Big Brother, 20 houseguests are locked inside of a house with no access to anyone from the outside world. They are recorded by hundreds of strategically placed cameras around the house and also must walk around with a microphone attached to them.
Their every move and conversation is then broadcasted to Live Feeds that viewers can watch on the CBS website. Because the houseguests have no contact with anyone else, the Big Brother voice tells them what to do and to stop doing something they aren't supposed to be doing.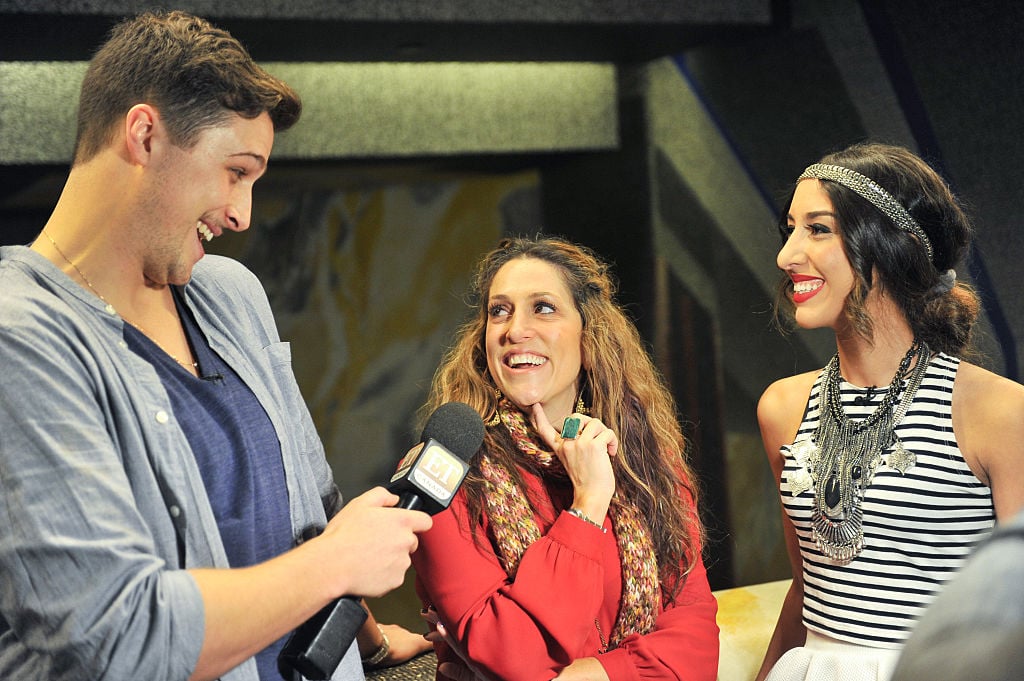 Many long-standing fans, especially Live Feeders, can immediately identify the memorable voice even though they have no idea what the man looks like. In an Instagram video posted by casting director Robyn Kass, she revealed the person behind the show's signature voice.
Who is 'Big Brother' casting director, Robyn Kass?
The Southern California-native started recruiting and booking for dating shows such as The Big Date (1996) and Change of Heart (1998) as soon as she finished college.
She then served as the casting director for the fourth season of Survivor before switching to another CBS reality show, Big Brother, in its second season.
In 2005, the casting director launched the industry's first full-service reality casting company, Kassting Inc. Her company's impressive resume includes the fourth season of The Bachelor, Big Brother Canada, Love Island, and the upcoming Race to the Center of the Earth.
Robyn Kass reveals the man behind the 'Big Brother' voice
A memorable voice narrates Big Brother with Julie Chen Moonves serving as the host. When the houseguests are not competing in challenges, everything they say and do is broadcasted to viewers via Live Feeds available on the CBS website.
Live Feeders often hear the Big Brother voice yelling at houseguests to stop singing, not to talk about their diary room sessions, or reminding them to re-attach their microphones.
Kassting is currently casting for Big Brother 22, and the CEO posted a hilarious video from their office, finally revealing the person behind the infamous voice.
In the clip, an employee is singing a song. Don Wollman then walked up and chastised him in his iconic voice, "Christopher, please stop singing. Now."
Former houseguests reacted to Robyn Kass' post
Several former houseguests including Caleb Reynolds (BB16), Tyler Crispen (BB20), Chris "Swaggy C" Williams (BB20), Kaitlyn Herman (BB20), and Sam Smith (BB21) commented how his voice brings back "memories" and called him an "icon."
Rachel Swindler (BB20) noted she "misses his voice," and James Huling reminisced about the BB voice continually telling him to stop quoting movies.
Big Brother 21 star Christie Murphy shared her experience of BB telling her and Nicole Anthony, "Big Brother loves you," and calling someone the wrong name. Other Big Brother favorites, including Paulie Calafiore (BB18) and Jessica Milagros (BB21), admitted hearing the iconic voice again gave them "crazy flashbacks."
Many fans commented their surprise on her post as they never saw the man behind the voice before. Big Brother 22 will air in Summer 2020.