'Big Brother' Star Zach Rance Revealed He Almost Competed on 'The Challenge' Season 33
Remembered for his signature pink hat, which actually belonged to another houseguest, and seemingly romantic relationship with Frankie Grande in Big Brother 16, now 29-year-old Zach Rance revealed he almost competed on The Challenge two seasons ago.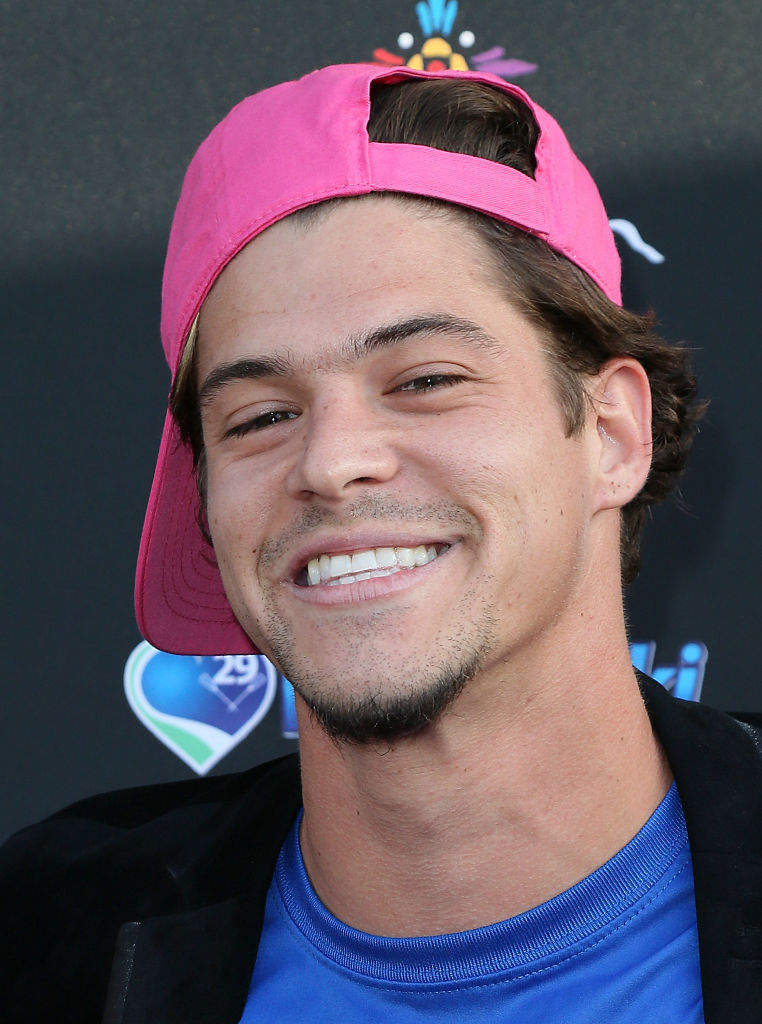 Zach Rance on 'Big Brother 16'
In 2014, then 23-year-old recent college graduate Zach Rance competed in the 16th season of Big Brother. He joined The Bomb Squad alliance but exposed the group once ally Devin Shepherd nominated him for eviction.
He then became a part of The Detonators, which consisted of nearly half the original Bomb Squad members, as well as the Los Tres Amigos, where he was appointed his nickname, Landmine.
Even though the majority of Rance's alliance liked him, they began to feel they couldn't trust him. Therefore, his closest ally in the house, Frankie Grande, backdoored him, and the houseguests unanimously made him the third member of the jury.
Although Rance did not win the show, he did scoop up a trip to Germany in a competition and finished as one of the top three finalists for America's Favorite Houseguest.
Zach Rance after 'Big Brother 16'
After the show, "Zach Attack" appeared in four episodes of CBS soap opera, The Bold and the Beautiful, as many other former houseguests have done in the past. He also presented an award at the 2015 Reality Television Awards.
In July 2018, Rance appeared in an episode of Celebrity Fear Factor partnered with co-star Cody Calafiore alongside Big Brother couple Rachel Reily and Brendon Villegas.
They competed against Survivor stars Abi-Maria Gomes, Sierra Dawn Thomas, and Caleb Reynolds, who also appeared in BB16 as well as two seasons of Survivor.
Currently, Rance is a Florida-based real estate agent and recently became a certified mental health facilitator. He frequently does check-ins and gives advice to his followers on his Instagram page.
Zach Rance almost joined 'The Challenge' family
During an Instagram Live, a follower asked the Big Brother star if he would compete on MTV's reality competition series, The Challenge. He explained that production invited him for Season 33's War of the Worlds, and he initially agreed.
However, they switched him to a substitute at the "last minute." Therefore, the CBS star told them to "take me off the list" because he "needs to know" as he "has a lot of stuff going on."
While Big Brother stars Liz Nolan, Morgan Willett, and Julia Nolan joined The Challenge family for Season 33; he was likely a sub for Big Brother 19 winner Josh Martinez as he was the only male BB rookie for that season.
Martinez was eliminated in the first challenge. However, he returned as a partner for Amanda Garcia due to Alan Valdez's medical evacuation. The two were then eliminated a few episodes later.
Many fans expressed they would have preferred to see Rance compete over Martinez and other rookies, including Gus Smyrnios (Floribama Shore) and Chase McNary (The Bachelorette 12).
Others claimed The Challenge "messed up" by not adding the BB star as they believe his mixture of physicality and "saltiness" could have made him "iconic."
The Challenge 35: Total Madness airs Wednesdays at 8 p.m. EST on MTV.