'My Big Fat Fabulous Life': What Is Chase Severino's Net Worth?
The body positivity movement has brought new kinds of reality TV shows about people with diverse bodies, and My Big Fat Fabulous Life is a major step toward fighting misconceptions about bigger people. At the same time, it still is a reality show, and therefore includes heightened drama and details about intimate relationships. The lead on the show, Whitney Way Thore, has been in a few different relationships over the years, starting with her partnership with Lennie Alehat in 2015, to more recently, her engagement to Chase Severino that unfortunately was broken off. Because of this, Severino has been in the public eye a lot recently, leading fans to wonder: what does Severino do? And what is his net worth?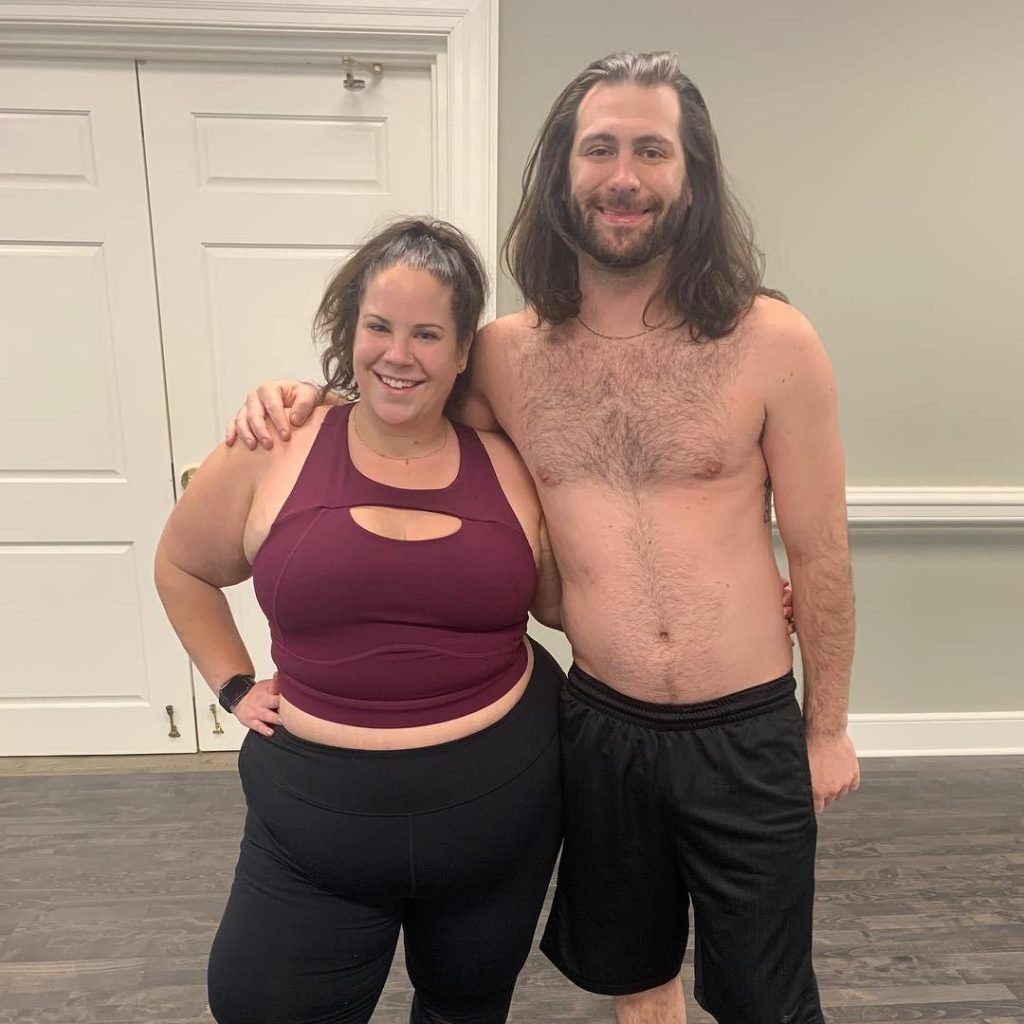 What is My Big Fat Fabulous Life?
In 2015, Whitney Way Thore was working as a radio producer in her hometown of Greensboro, North Carolina. She had gained a significant amount of weight due to polycystic ovarian syndrome (PCOS), and had given up dancing for a time, but returned to dancing and posted videos of herself. These videos became popular, and led to Thore being picked up by TLC for My Big Fat Fabulous Life. The show focuses on her passion for dance, her efforts to stay fit, and, of course, her personal life and romantic relationships. These relationships have formed the basis for a lot of gossip and public discussion.
Thore has had a few different major relationships over the course of the show. Her first was with an artist named Lennie Alehat, and later she dated a man named Avi Lang, who turned out to have been cheating on her with another woman. Fans have speculated about a relationship between Thore and her personal trainer, and Thore and her best friend, but so far, there is no indication there's anything there. And finally, there's Severino.
Who is Chase Severino?
Thore and Severino started dating in 2018, and in 2019, Severino proposed to Thore in Paris. Thore accepted, but within a year, the couple had broken up. Severino had been in a relationship with an ex, and while he was seeing Thore, he and said ex had a child together. The abrupt pace of the relationship left fans a bit shocked, and some even wondered if the relationship was faked, or exaggerated for extra drama on the show. The show did make the relationship seem shorter than it was, but nonetheless, it is common practice for reality shows to embellish the lives of its subjects for drama and views.
What is Chase Severino's net worth?
According to ScreenRant, Severino has worked as an auditor for the North Carolina Department of Revenue, and now works as an accountant for a construction company. This stable work has given him a significant income, as his net worth is estimated to be around $300,000.
Stars on TLC, the show that airs My Big Fat Fabulous Life, often earn a sizable amount of money per episode, too. Severino is not the star like Thore is, but it's likely that his time on My Big Fat Fabulous Life also helped his wallet. Even though he's no longer on the show, and is mostly posting on social media, his job as an accountant likely means that he won't be wanting for money any time soon.