'Big Little Lies: 1 Cast Member Took Another to Movies as a Grumpy Teen
The cast of 'Big Little Lies' has no shortage of connections between them. One actor even took another to the movies as a precocious teenager.
With a large ensemble cast like the one Big Little Lies boasts, it can be all too easy for personalities to clash. And since the show features huge names like Nicole Kidman, Reese Witherspoon, Laura Dern, and Meryl Streep, egos could've easily made the set a challenging one. However, the cast has been open about the fact that they all get along swimmingly. Describing the set as a warm and collaborative place, the actors enjoyed working together and learning from each other.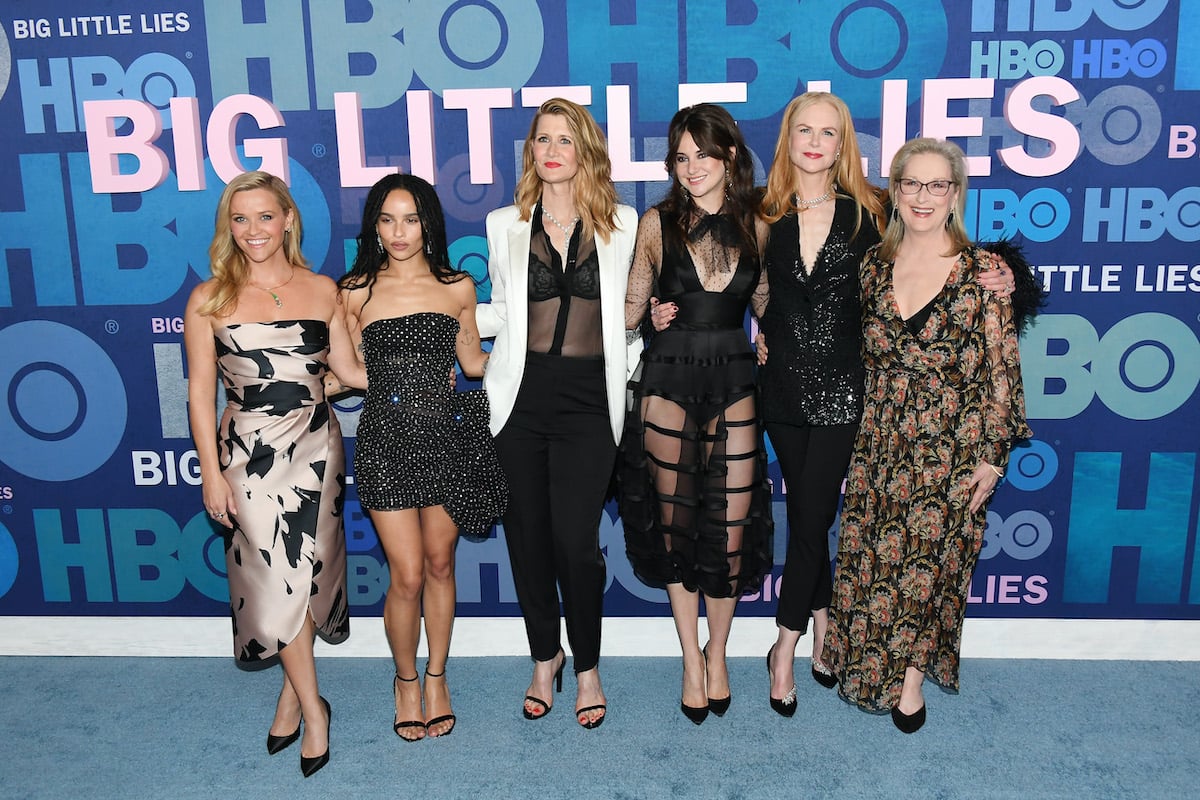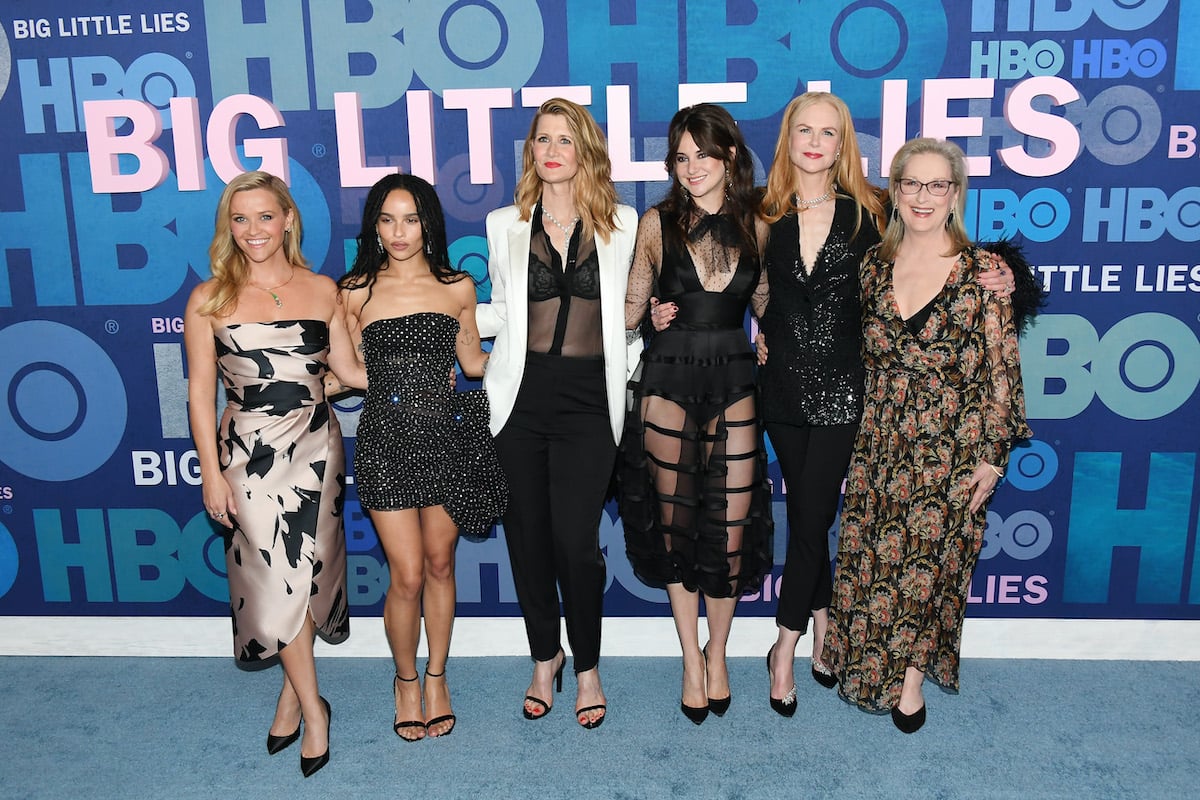 Many members of the 'Big Little Lies' cast worked together before the show
Perhaps the cast of Big Little Lies got along so well because many of them knew each other prior to filming the HBO show. For example, Shailene Woodley played Dern's daughter in the movie The Fault in Our Stars. Similarly, Zoë Kravitz and Woodley played best friends in the Divergent movies. Of course, those are only two examples. If you look at the resumes of six main actors, you're sure to notice a number of overlaps.
Nicole Kidman was nearly Zoë Kravitz's stepmother
And the connections aren't merely professional ones. Some of the cast members have personal connections as well. Kidman, for example, was very close to becoming Kravitz's stepmother. Fans of Big Little Lies may recall that The Undoing actor once dated Zoë's father, Lenny Kravitz. However, in 2017 Kidman revealed that they were also secretly engaged.
"Well, I knew Zoe because I was engaged to her father," Kidman shared with The Edit while doing press for Big Little Lies. "It's all in the family!" Though Zoë and Kidman hadn't spent time together prior to filming Big Little Lies, Zoë still had fond memories of Kidman from when they were cohabitating.
Kidman took Zoë to the movies when she was a teenager
 "I hadn't seen her in a long time before Big Little Lies, but there was a point where we were all kind of living together," Zoë shared in the aforementioned interview. "I was about 13, and she would take me to see movies; she was so nice to me." For her part, the Insurgent alum remembers her attitude toward Kidman to be that of a typical adolescent. "I was a grumpy teenager with her," Zoë shared with Elle.
Zoë may have felt that she was grumpy, but Kidman wasn't going to hold teenage moodiness against her. The pair were quick to bond again while they were making Big Little Lies. But what was it like for Lenny to see his daughter and former fiancée working together on the show? In an episode of Watch What Happens Live with Andy Cohen the talented musician got candid.
What does Lenny Kravitz think of his daughter and former fiancée both being cast in 'Big Little Lies'?
"I thought it was very interesting that they ended up on the same show," Lenny shared about the pair being cast in Big Little Lies. "Zoe hadn't seen Nicole since she was younger, and so it was beautiful that they got to know each other as adults and make this great show together. And that's about it. Some things just don't work, but the wonderful thing is that we're all friends."